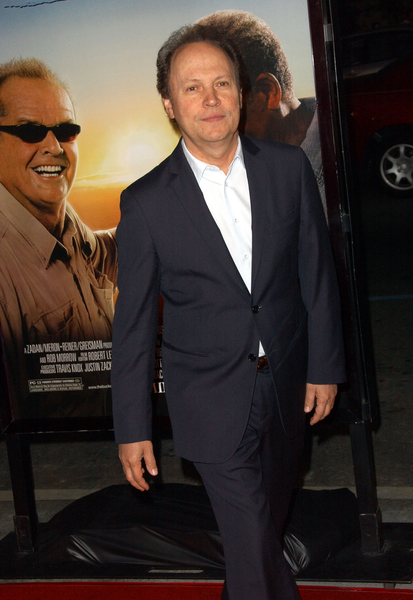 Okay, full disclosure: I am a hardcore, lifelong Red Sox fan. I've been spending my summers at Fenway Park since I was seven years old. So forgive me if this supposedly heartwarming story about Billy Crystal getting to play with the NY Yankees during spring training doesn't make me well up with tears. Personally, I think it's because the Yankees are in desperate need of some positive PR after more than half the team was named in Sen. George Mitchell's steroid report last year, and after longtime manager Joe Torre was unceremoniously dumped at the end of the season. But again, I am completely biased.
Who says Billy Crystal is too old to fulfill his dream to play with the New York Yankees? Certainly not the Yankees, who signed Billy to a contract and invited him to spring training in Tampa.

"I've been waiting 50 years for this call," Billy said in a statement. "I'm overwhelmed by the generosity of the Yankees and Commissioner Selig. I know this'll be tougher than the Broadway Softball League, but I'm looking forward to helping the younger players… which, by the way, is all of them."

America's favorite Oscar host will work out with the team on March 12 and play in the game on March 13 against the Pittsburgh Pirates at Legends Field in Tampa. He will turn 60 on March 14.
I will grin and bear it, because I do like Billy Crystal, and say congrats to him for fulfilling a lifelong dream. But Billy, any time you want to ditch the pinstripes and come root for a REAL team, I'll save you a seat at Fenway. Popcorn and beer's on me.
Billy Crystal is shown at "The Bucket List" premiere on 12/16/07, thanks to PRPhotos.