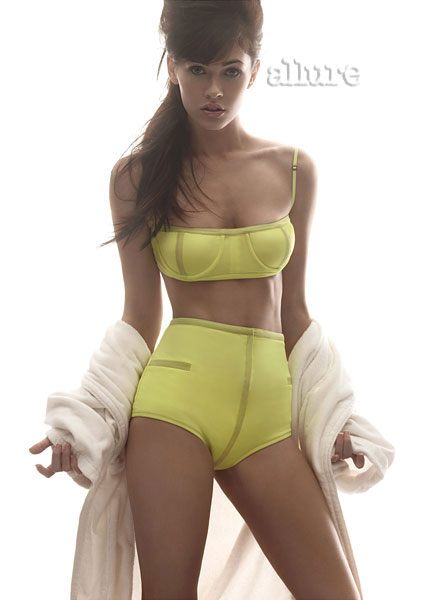 This morning, CB covered the initial excerpts from Megan Fox's June cover profile for Allure Magazine. Those were the quotes with Megan complaining about people taking topless photos of her when she's on the set, and also something about how she hates getting compliments. I'm just going to be pulling more of Megan's asinine quotes in this post, before I do that, I'd just like to have a word about the photo shoot. I actually think this is one of the better photo shoots Megan has ever been a part of. Megan's fundamental problem as a photographer's subject is that she sucks as a model, as someone who can "emote" or "live" in front of a camera. In pure fashion spreads, she always looks dead, or corpsey if you will. In men's magazines, well… the focus isn't her face, and usually she can just lick her lips or whatever. Anyway, she still has that problem, but the styling in this photo shoot is amazing. Even though she doesn't know what to do with her face, she knows how to show off these clothes. Small improvements, Megan!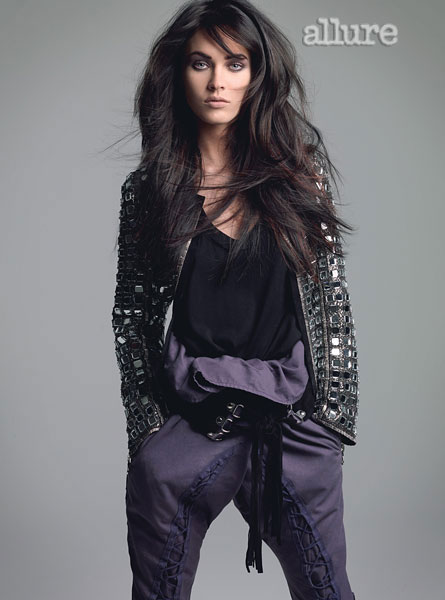 Here are some more quotes from Megan's Allure interview:
Megan refuses to cook: "I'll starve to death before I'll cook for myself. I think I could survive a week without eating."

Megan on recommending someone have plastic surgery: "I would encourage anyone to first speak with a therapist, to try and figure out where this want comes from, because a lot of times it's not related to your teeth or your nose or your chin — the surgery is not going to alleviate that insecurity for you. If, then, you feel, 'This is something that I want to do', then do it. It's amazing that we have the technology to do the stuff that we do."

Megan is OCD: "This is a sickness, I have an illness — this is not OK anymore."

She hates public toilets and restaurant silverware: "Every time someone uses a bathroom and they flush, all the bacteria is shot into the air. Putting my mouth where a million other mouths have been, just knowing all the bacteria that you carry in your mouth? Ucch!"

Megan on how she curses a lot during interviews: "I was trying to be lighthearted and have a sense of humor. But I have no desire to express it, really, anymore, because I've always been f-cked doing so."
God, this f-cking brat. That's what she is. She's just a dumb little talent less brat that keeps winning at life just because no one has had the decency to stand up and say "God, this girl is vapid and nasty. Why give her a forum to act like an idiot?" And do you like how she's OCD now? Before it was schizophrenic, and now that's subsided to a mild OCD. Let me tell Megan something – most people have little obsessive/compulsive quirks, that doesn't make them OCD. Real OCD is hardcore, and you wouldn't be able to flash your corpsey face all around town if you were really OCD.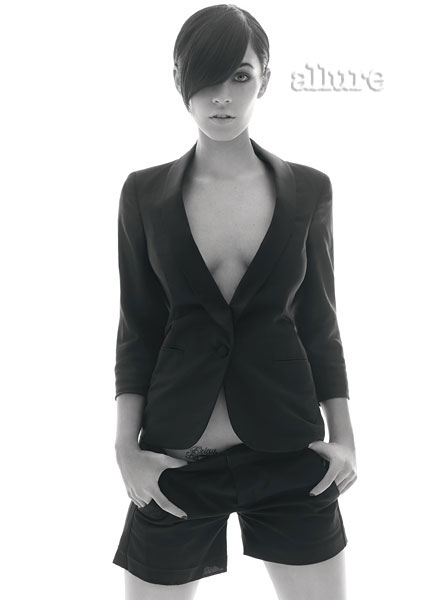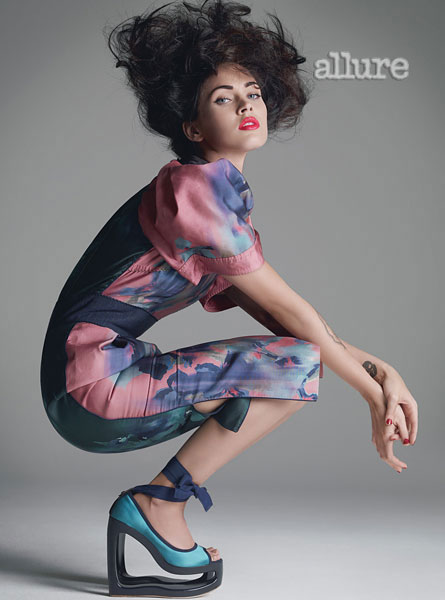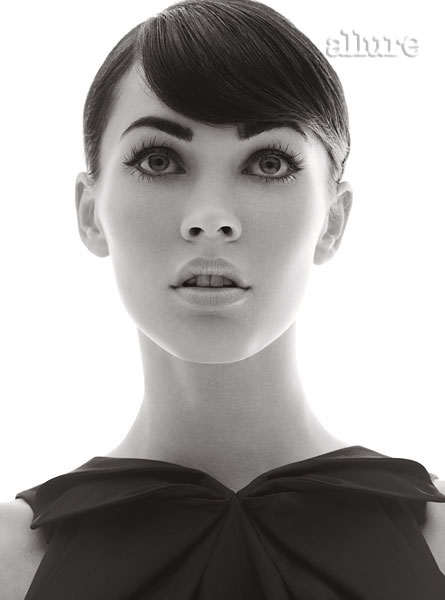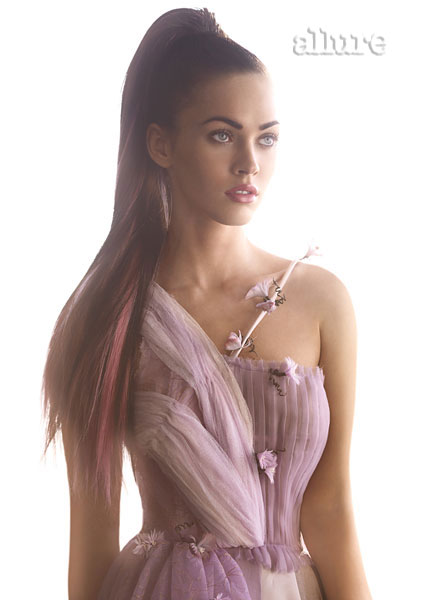 Allure photos courtesy of Allure online. CB pointed out that several of these photos may be from Megan's 2007 photo shoot. Still, they're very pretty.