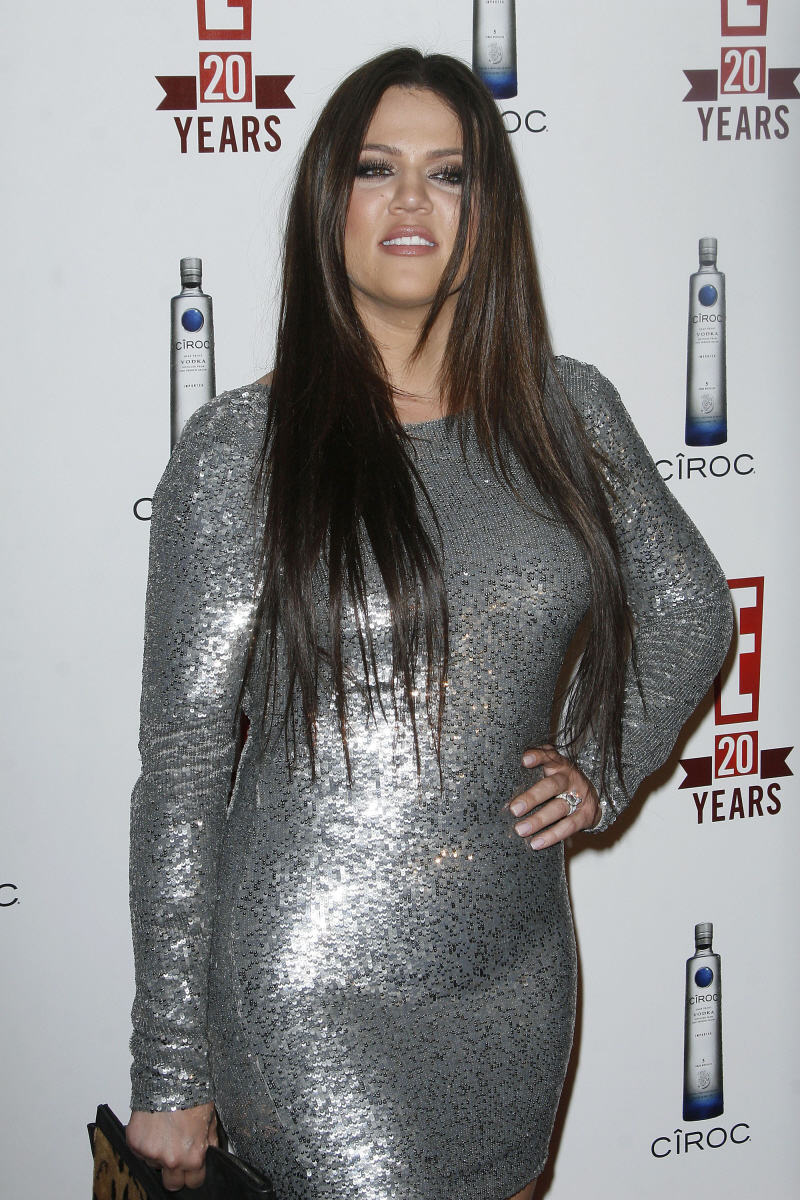 I've said it before, but Khloe has become my favorite of the Kardashian ladies. Yes, she's the biggest, and yes, she's not the girly-girl of the family. That's kind of why I like her. She's a tough loudmouth tomboy, and sometimes she's really funny. Anyway, Radar is reporting that Khloe is two months pregnant (with husband Lamar Odom's child), and the Kardashians aren't ready to announce anything yet because Khloe wants to wait until she's three months along. That's so… sensible. I thought that as soon as Khloe was with child for two seconds, she would begin screaming it from the mountain tops. After all, we had to hear about the pre-alleged-baby stuff. Like when Khloe said she was off her birth control in January, and then said she and Lamar weren't actively trying. Wrap your head around that.
Khloe Kardashian is two months pregnant RadarOnline.com has learned exclusively. Her sister Kourtney gave birth to son Mason Dash Disick on December 14, 2009 and Khloe is so in love with the baby that she wanted one of her own!

Khloe married Los Angeles Lakers star Lamar Odom on September 27, 2009.

"Khloe was inspired by Kourtney having a baby," a source close to the family tells RadarOnline.com. "Lamar is happy and ecstatic" about having a baby with Khloe. The source tells RadarOnline.com that the family is elated by the news.

"Khloe is having cravings of fruit and ice cream," the source told RadarOnline.com. "They're really happy, but Lamar is a little weary of exposing his baby on TV. He already doesn't like his life being played out for everyone to see eight months of the year."

Lamar's misgivings stem from the fact that Khloe's pregnancy is sure to be featured on the family's reality TV show, Keeping Up With The Kardashians. So much so, the Kardashian clan has gone into lockdown over our report.

Our sources reveal a cautious Khloe wants to keep the announcement secret until it could be announced on the show — and until she passed through the vital first trimester.

Lamar has two children with Liza Morales, who has been critical of her ex and Khloe in various interviews.
[From Radar]
"Khloe was inspired by Kourtney having a baby…" Do we really need to have "inspirations" for pregnancy at this point? But I know what that source meant. They meant, "Khloe wanted to one-up Kourtney by having a husband and a baby, and now Kim is the one with nothing, HA!" Because these girls live to compete with one another. I don't think they can help it.
Anyway, if Khloe is pregnant, God bless. That baby is going to be gigantic, and I'm just thinking about Lamar's genes, not even Khloe's. Lamar is what, 6 foot 8 inches? Yikes. My uterus just whimpered. Congratulations to Khloe and Lamar!
Oh, X17 has a source denying the pregnancy, by the way. So is Hollyscoop – both are using a "source" close to the Kardashians. Hmm…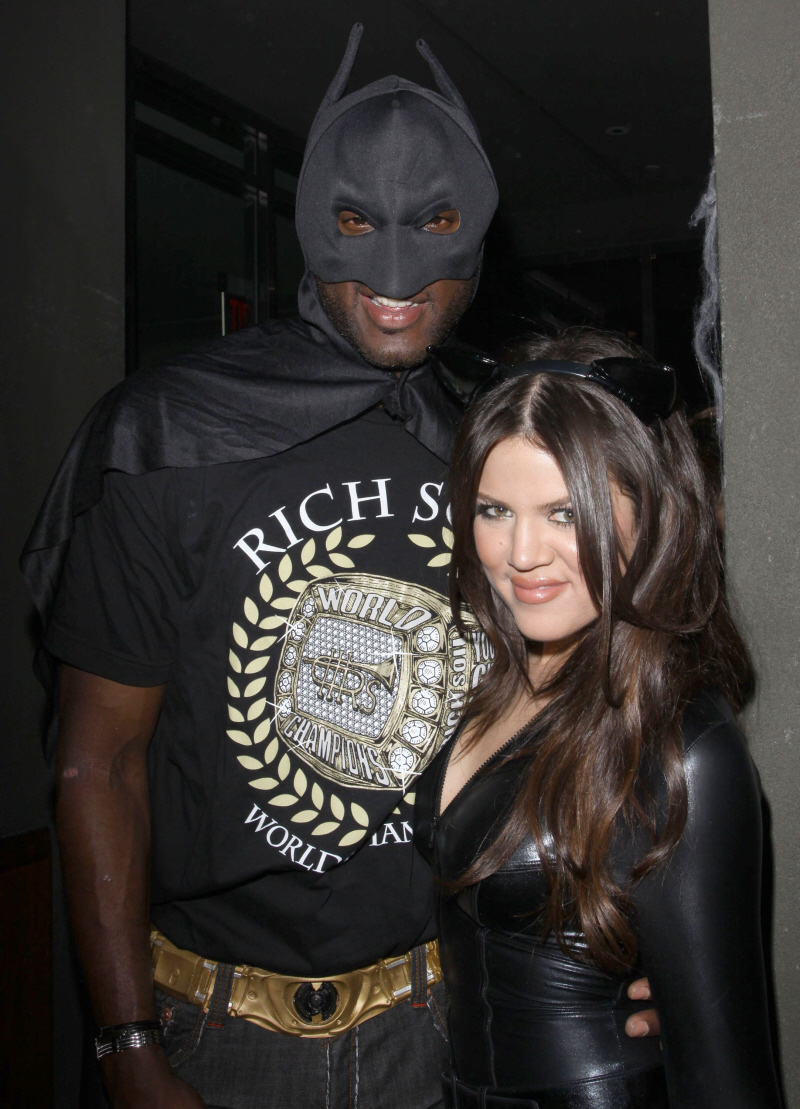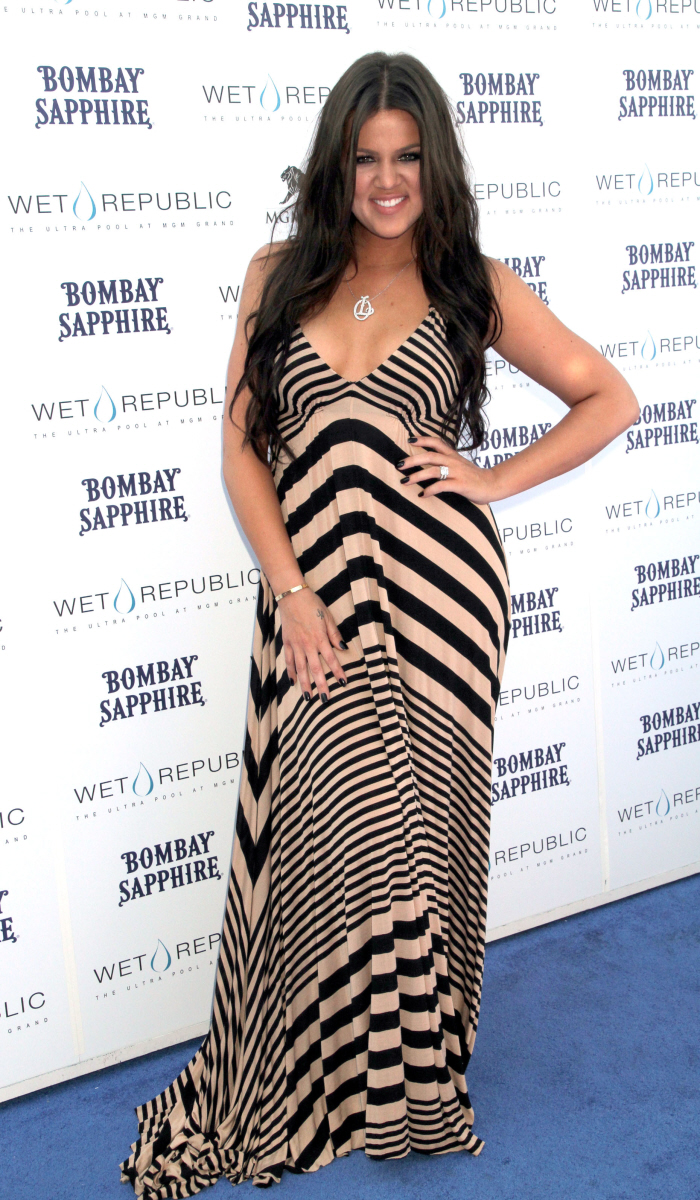 Khloe in LA on April 24 and May 24, 2010. Also, Khloe and Lamar on Halloween 2009. Credit: WENN.