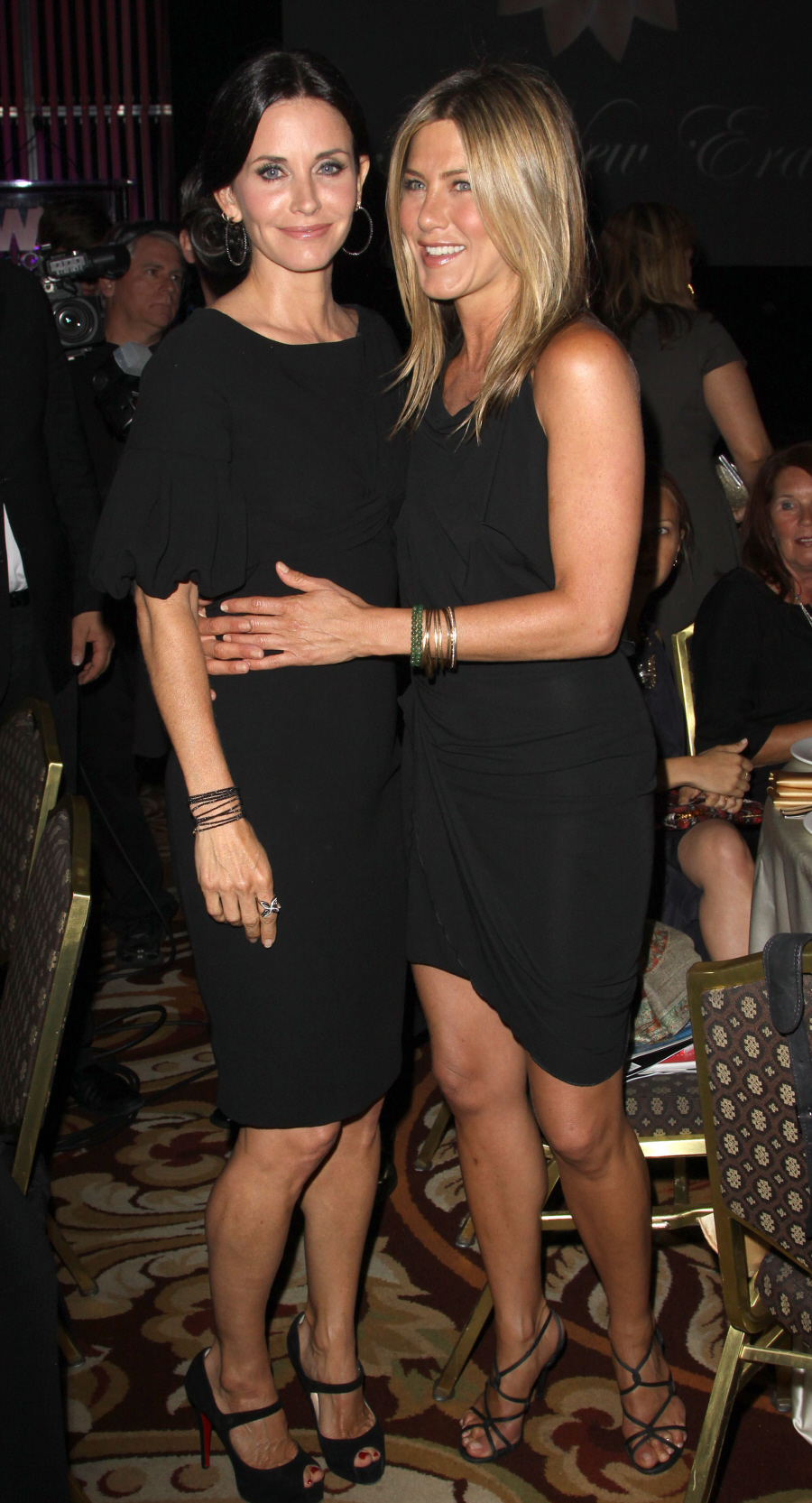 Last night was the big Crystal + Lucy Awards ceremony in LA. The awards generally celebrate women in film and television, and last night the honorees were people like Zoe Saldana ("Face of the Future" award), Eva Marie Saint (Legacy Series Spotlight tribute) and Courteney Cox (an award for excellence in television). Jennifer Aniston "surprised" everyone by showing up to support Courteney. I guess Jennifer didn't RSVP? Who knows. At first I thought Courteney didn't look too thrilled to see Aniston, considering Cox is making grumpy faces in most of the photos. But I don't think her face will move beyond that expression, honestly. Her face has gotten to the point where I barely recognize her as the once-gorgeous young television actress – she could be Janice Dickinson's more-Botoxed sister at this point. Jennifer looks pretty though.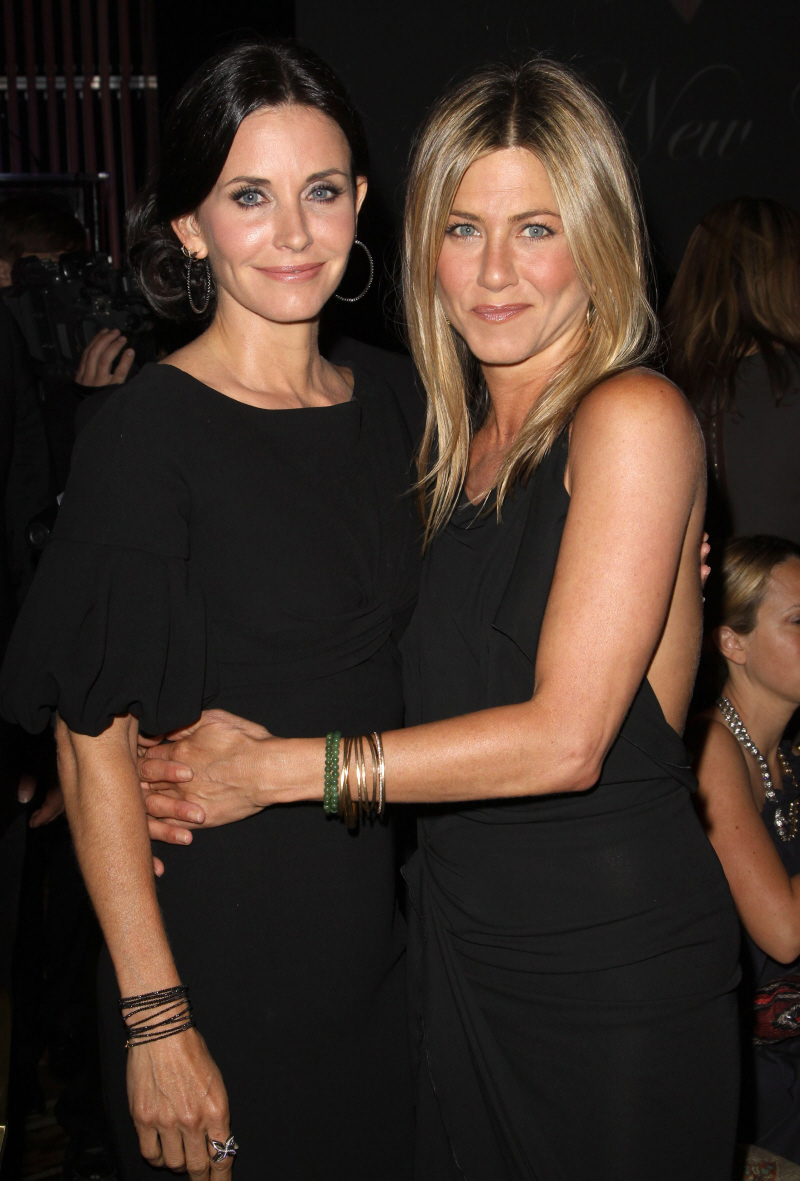 Anyway, I only care about the fashion. My guess is that the dress code is supposed to be business-cocktail, and most people pretty much adhered to that. Here's Emily Blunt in an interesting black dress… I don't care for her makeup job though:
Zoe was one the few girls wearing white, so she stood out. The dress isn't bad or anything, I just wish she (and her stylist Rachel Zoe) would change it up a little with the big collars, big shirts, big, big, big. Why not go streamlined for one appearance?
Busy Phillips looks like hell. That is one unflattering dress:
Rachel Griffiths: great actress, hideous dresser. She kept it low-key in black, though. Meh. At least it wasn't pink ruffles, like that one time at the Golden Globes.
Leslie Mann and her husband Judd Apatow. I think Leslie is so pretty, but… eh. It's mostly the weird hair that ruins it for me for this appearance:
Debra Messing's shoes don't fit. Other than that, meh.
I thought Laura Dern was Darryl Hannah. That's not a good thing.
My Lord, Sally Field just looks a million times better than many of the ladies half (or even a third) of her age. I love her suit.
Photos from the Crystal + Lucy Awards in California on June 1, 2010. Credit: WENN & PicApp.