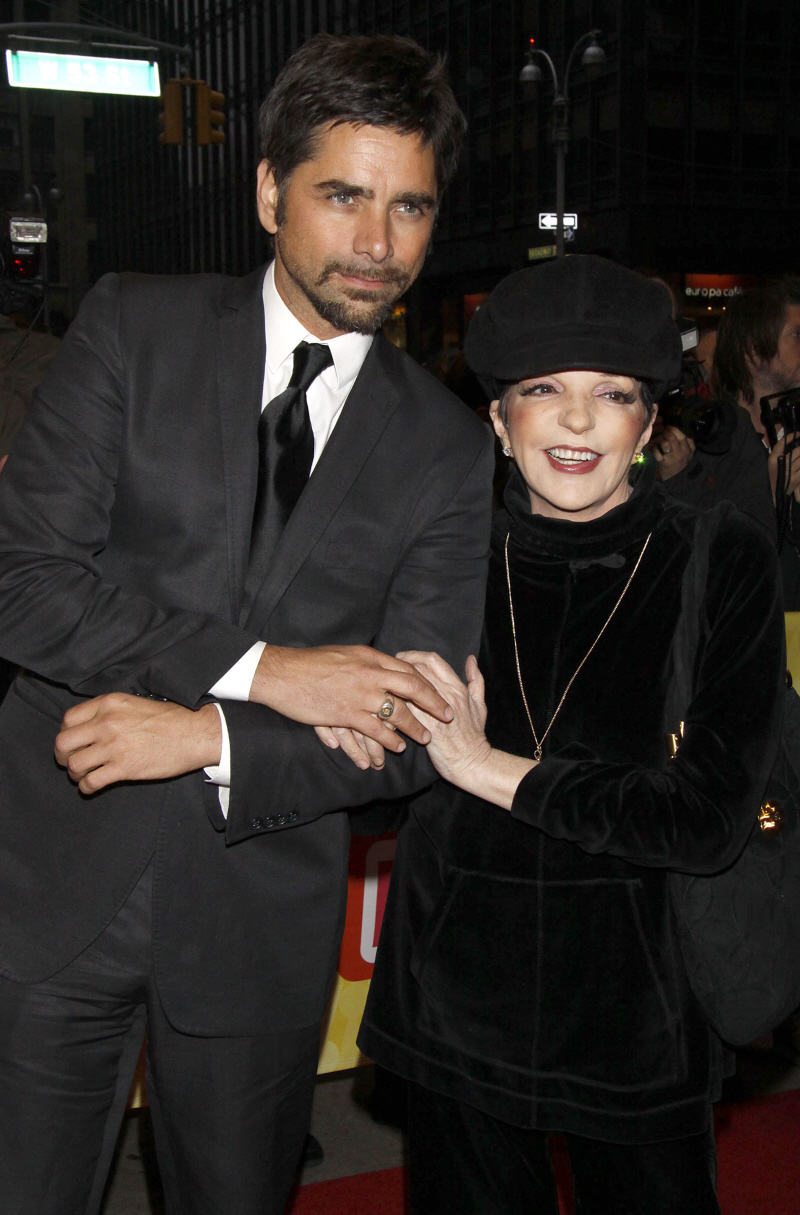 After all these years, I still have a strange affection for John Stamos. He's still ridiculously attractive, and his minor shenanigans (like showing up to a morning show drunk) seem to only add to the impression that he's probably a fun guy. Plus, I've always felt bad for him in the wake of his split from Rebecca Romijn. It seemed like he was all "I want babies" and she was all "Not right now" so they split, and then she went off with Jerry O'Connell and started having babies. Maybe he's secretly an a-hole, but I think he's still hung up on Rebecca.
Anyway, the Enquirer has an interesting story about how Stamos is "taking some time off" to figure out why he's 46 years old (for real!) and single. (Honestly, I thought he was younger – not that 46 years is old, but doesn't look a day over 33.) At first I thought this was going to be a story about how Stamos was taking time off to actually look for a relationship, but it's not. Stamos is allegedly going into intensive therapy to figure out why his relationships fail.
John Stamos has been looking for love in all the wrong places – and he's taking six months off from work to find out why he's such a romance flunkie! Stamos admits he's in therapy and says he is so serious about his quest that he intends to take a hiatus from performing "to focus on exactly why his romances always crumble," a close pal told the Enquirer.

"It's hard to feel sorry for John because he has it all – good lucks, money and talent. And he's always got beautiful women around him, but he can't sustain a relationship. The one thing he wants more than anything else is to fall in love again."

He has remained single since his 2005 divorce from Rebecca Romijn. They were married for six years, and after their split, "He's pretty much played the field since then," said the friend. "John's never lacked for female companionship. But he's getting older. And he wants to settle down and have kids."

Stamos recently completed a starring turn on Broadway in Bye Bye Birdie, and now occasionally tours with The Beach Boys. But on May 20, he told Howard Stern that he's planning a sabbatical to figure out why he can't fall in love again.

"He's going to take a half a year off and work with his therapist to figure this thing out," added the pal. "John wants love in his life again – and he's determined to find it."
[From The Enquirer, print edition]
Well… bless his heart. I guess he thinks that time is best spent in a therapist's office? As opposed to actually looking for a nice girl to have a relationship with, rather than some Hollywood bar slut who wants to get boned by Uncle Jesse. How difficult is it to find a nice girl? What about Sandra Bullock? Ooh, that would be good. Although with the therapy and everything, he's probably too touchy-feely for Sandra's taste.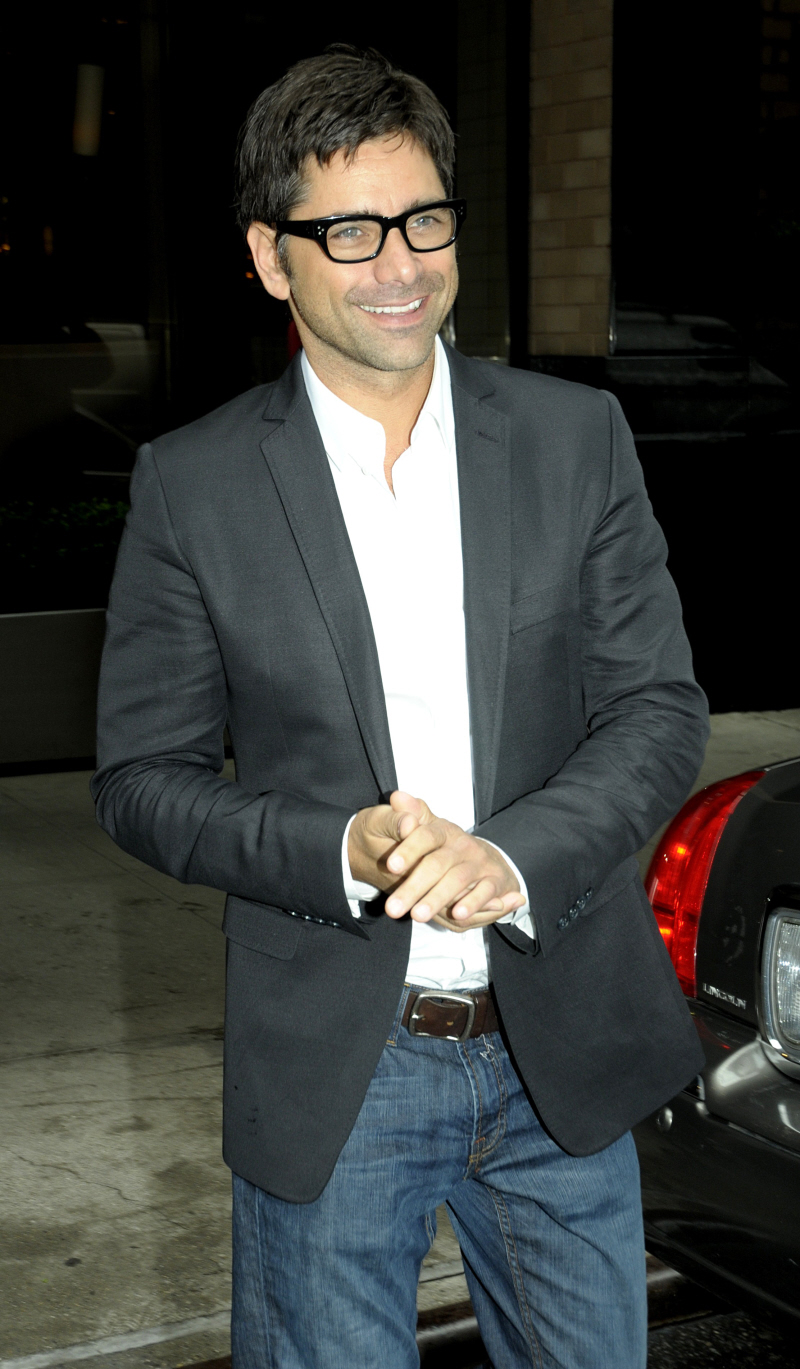 Header: John Stamos and LIZA at the opening of Promises, Promises on April 25, 2010. Also, Stamos in NYC on June 9, 2009. Credit: WENN.