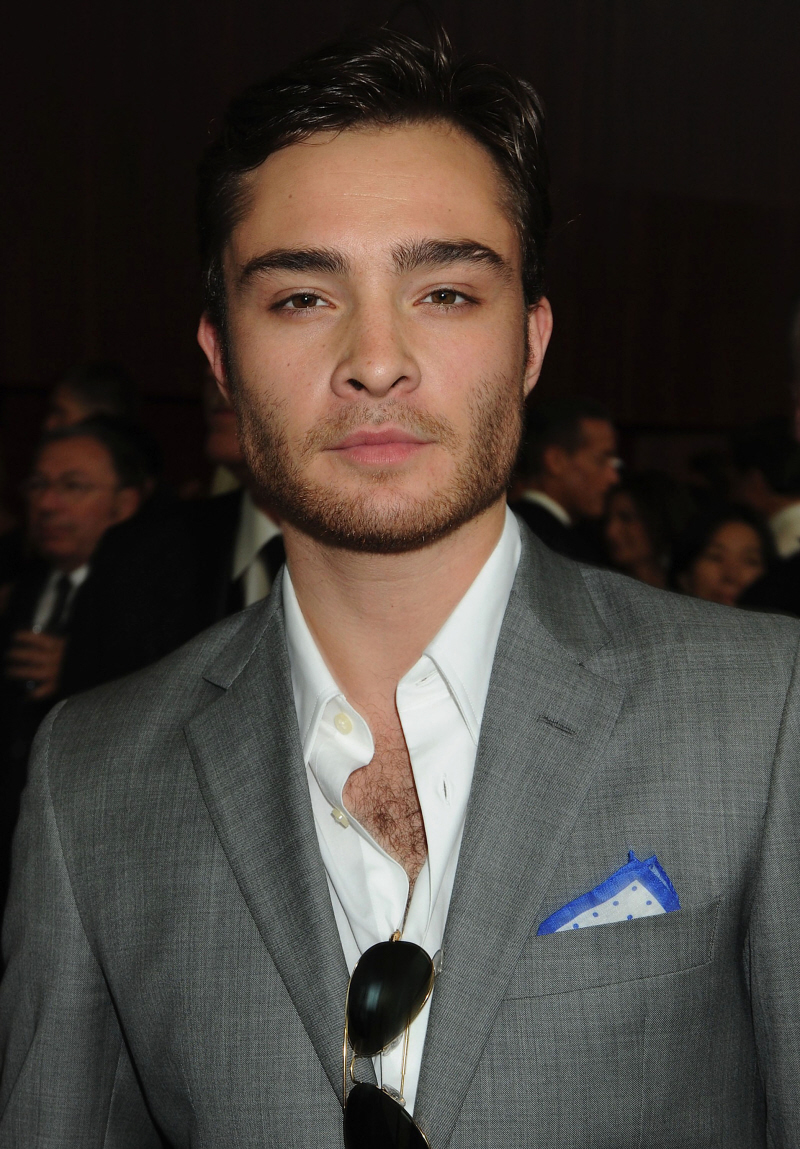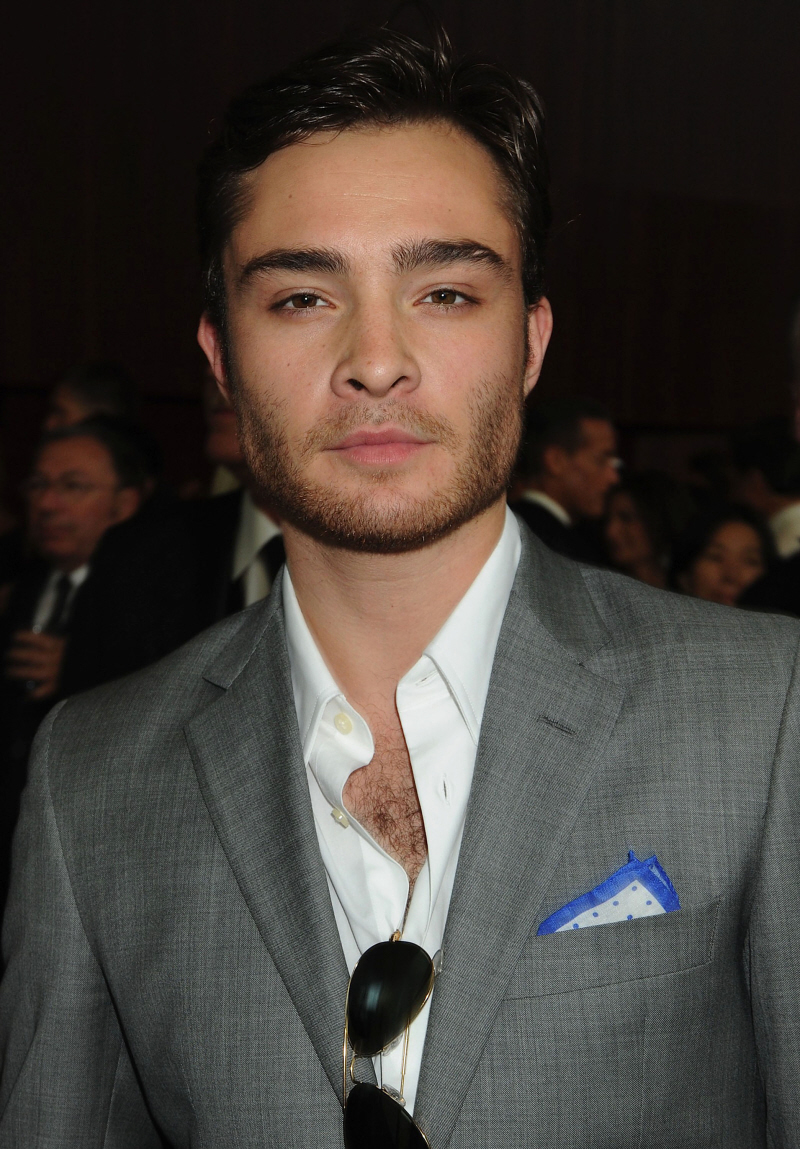 I realize that most of you don't care about Ed Westwick. You think he's a sleazy douche, and you might be right. But just as some women find themselves drawn to Douche Master John Mayer, I am drawn to Westwick's fey charms. I find him attractive, and his voice is amazing. So sue me. Anyway, my boy is back on the market after several months of on-again/off-again drama with girlfriend Jessica Szohr. Back in April, it was widely reported that Jessica cheated on Ed with one his friends, and Ed dumped her. Then she flew to him and "begged" him to take her back, and he did… for a short while. Then he dumped her ass again! Oh, sweet Westwick.
Ed Westwick's romance with his "Gossip Girl" co-star Jessica Szohr is definitely over. He was overheard telling a group of pretty girls he and Szohr were "no longer together" while catching the Kings of Leon concert at the Borgata in Atlantic City Saturday.

A spy said, "Ed was dancing with a swarm of girls around him, and he was telling everyone he was single. He carried on the party later with Kings bassist Jared Followill."
[From Page Six]
Well, I'm glad to see Westwick is back on the market. It will be fun to see who his next girlfriend is – I bet it's someone good. Part of my affection for Ed might be that that I think he loves going downtown, much like Justin Long. Some men just have that kind of face, you know? Maybe I'm misreading him, but I think only a man very comfortable in his sexuality could be that openly fey and strange. Would a man worried about his sexuality pose like this?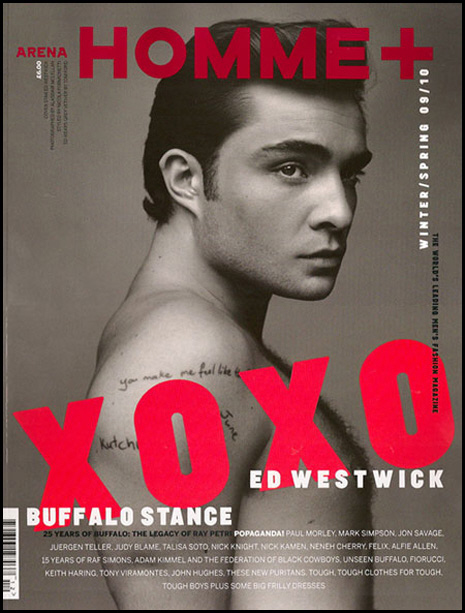 Arena Homme cover (from last year) courtesy of OhLaLa. Ed at the CFDAs on June 7, 2010. Credit: WENN.