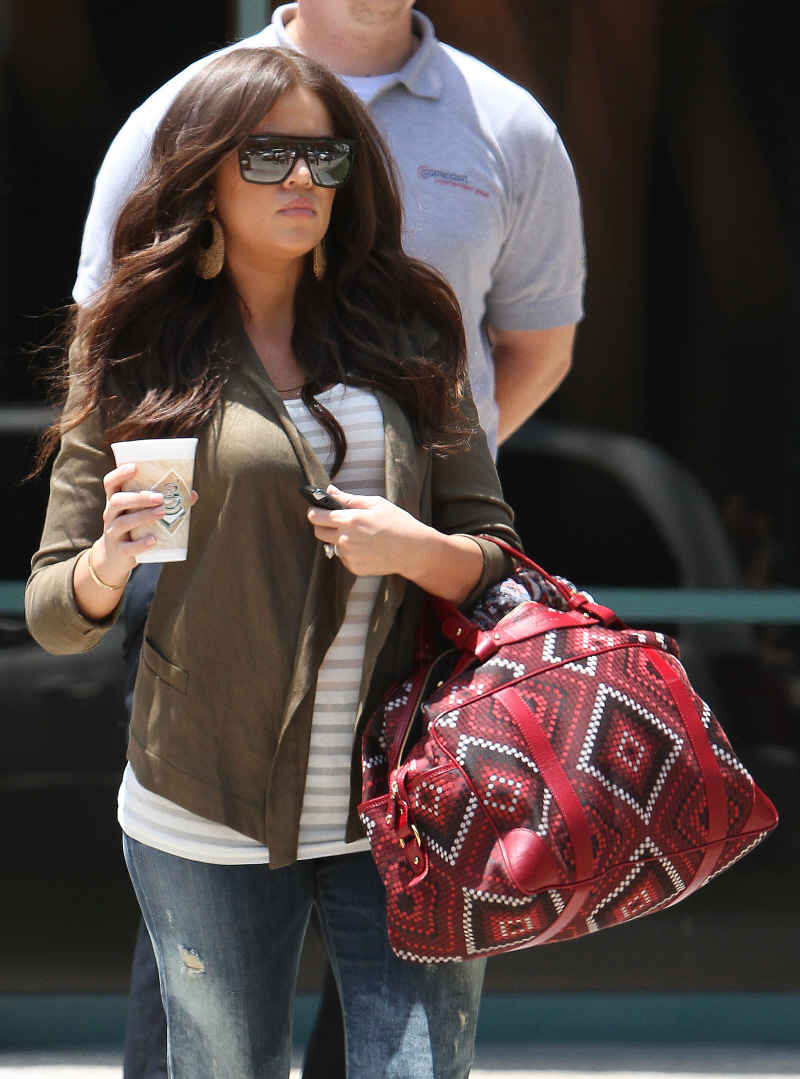 Thus far, Life & Style has only released the Khloe Kardashian part of their "Baby News" cover story. Mariah Carey still hasn't confirmed or denied that junk, although Nick Cannon has been dropping hints. So, the Mariah-is-knocked-up story definitely has some heat, but the Khloe Kardashian story is boring as all hell. Yes, Khloe confirmed last week that she was not in fact pregnant, telling Entertainment Tonight, "No, I'm just fat." So of course she had to sit down with Life & Style and talk about her big plans to diet before she gets knocked up, hopefully this summer: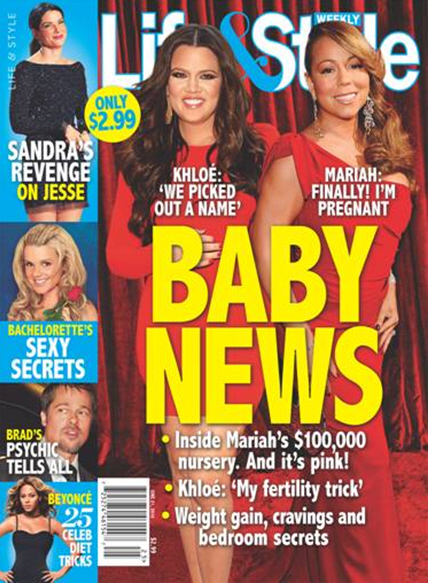 Despite the rumors, Khloé Kardashian isn't pregnant—yet. The Kourtney and Khloé Take Miami star opens up to Life & Style about plans to expand her family and how she's prepping her body for pregnancy.

"I've always loved babies. I love children!" Khloé tells Life & Style. "I don't know if I'll definitely be pregnant this summer, but you never know."

But she's not leaving it entirely up to fate. The 5-foot-10 stunner has been getting her body baby-ready with daily prenatal vitamins (which Lamar bought for her!) and regular exercise. Khloé's taking GNC Women's Prenatal Formula with iron.

"I'm trying to get my body into tip-top shape because they say that after you have a baby, your body bounces back to how it was right before you were pregnant," she tells Life & Style. "I pray I'll be a fit pregnant woman, but I'll do what's best for the child."

Khloé also reveals to Life & Style she already has plans to give her daughters K names and sons L names! Luckily, Lamar has always been aboard the baby train.

"Lamar's probably more ready for kids than Khloé is," Bruce Jenner, Khloé's stepdad, tells Life & Style. "I'm so blessed to have Lamar," Khloé says. "He's a dream come true."
[From Life & Style and PopEater]
Let me ask you – if she's like this before she even gets pregnant, how awful is she going to be when the blessed event actually happens? And I'm asking that knowing that Khloe is the best Kardashian, which is like saying so-and-so is the "best serial killer". The Kardashian famewhore genes are strong in all of them, but I had higher hopes for Khloe. Oh, and why do I think the whole story was an ad for prenatal vitamins? Ugh.
By the way, I can't wait to read that "Brad's Psychic Tells All" story. The psychic communicates with gerbils, past and present.
I almost forgot to mention this – there was some kind of joint MTV/Perez Hilton project and Khloe and her mom were interviewed. Kris Jenner actually said this: "I had two daughters who were about the same size, cute, little, petite, and then there was Khloe!" Bitch. The video is here.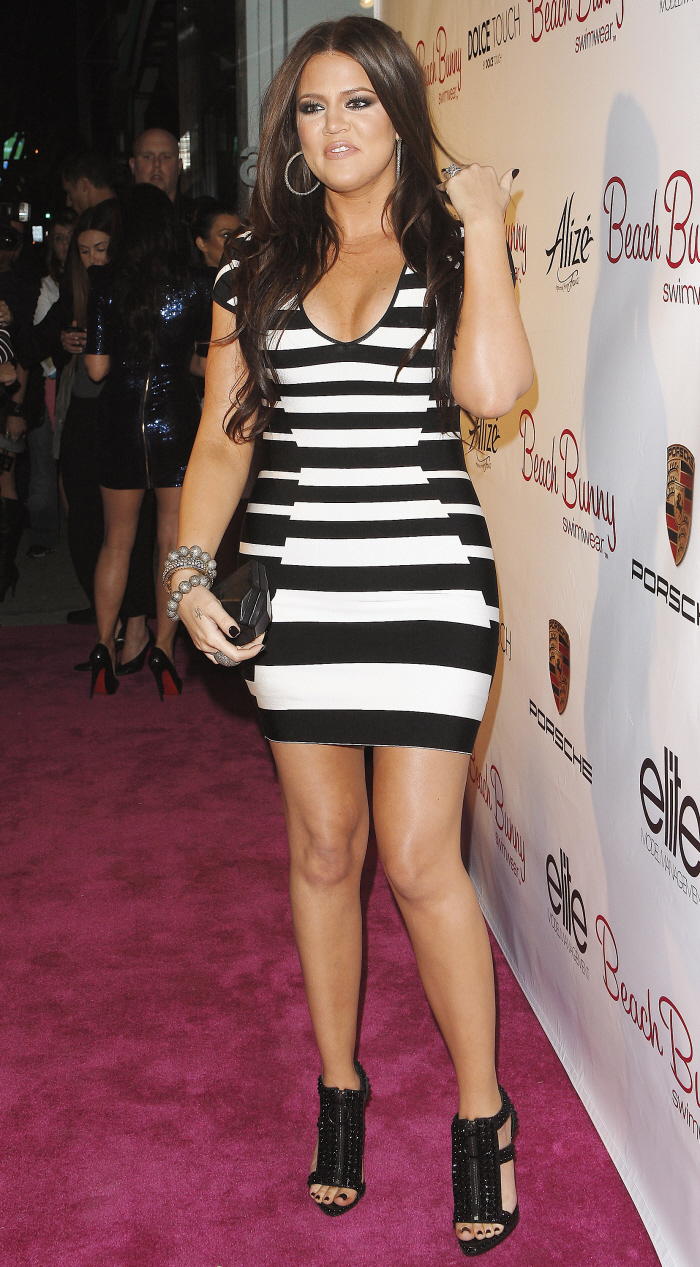 Life & Style cover courtesy of L&S. Header: Khloe on June 4, 2010. Also, Khloe in LA on April 27, 2010. Credit: WENN.