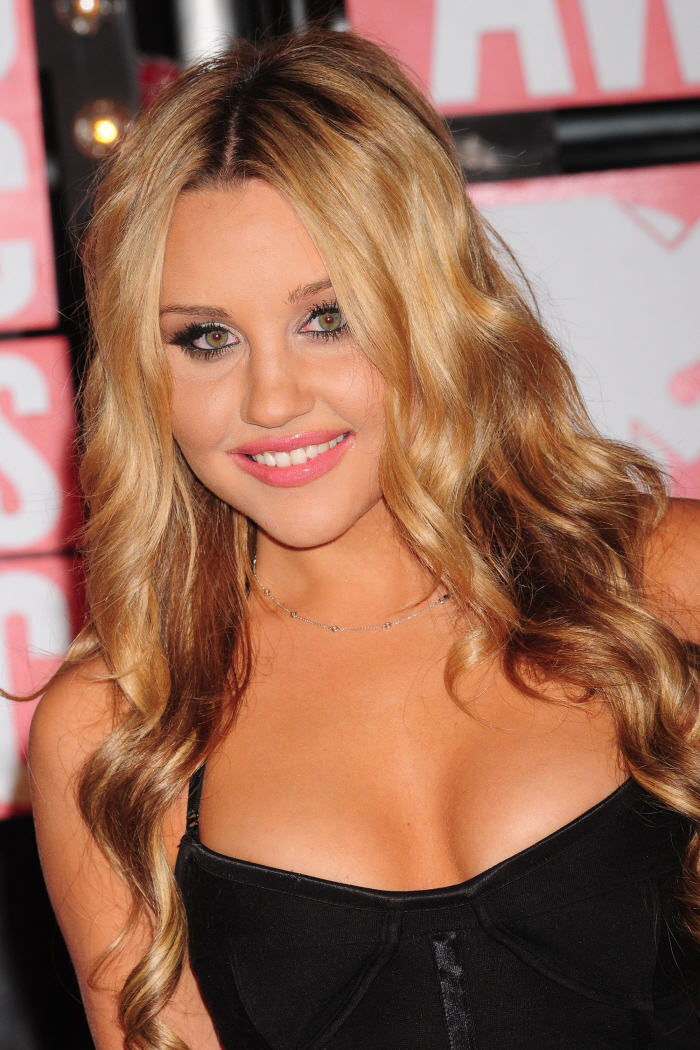 Did you know that Amanda Bynes was on Twitter? Wait… let me start this at a different point. Do you know who Amanda Bynes is? She was a kid star on Nickelodeon who then transitioned to teen and tween films like She's the Man and What a Girl Wants. One of her last films was a supporting part in Hairspray. Currently, she doesn't have a lot going on other than another supporting part in the Emma Roberts film Easy A, which comes out in September. No other projects on the horizon. I also know who she is because she's taken to showing up on red carpets wearing Paris Hilton and Lindsay Lohan's revealing fashion rejects, and because Amanda has a thing for tweeting about her love for black dudes.
At first, Amanda's Twitter this weekend was just more of the same – she was just tweeting some nonsense about respect and how she loves black dudes, and then she started in about how she was "retiring". She's 24 years old.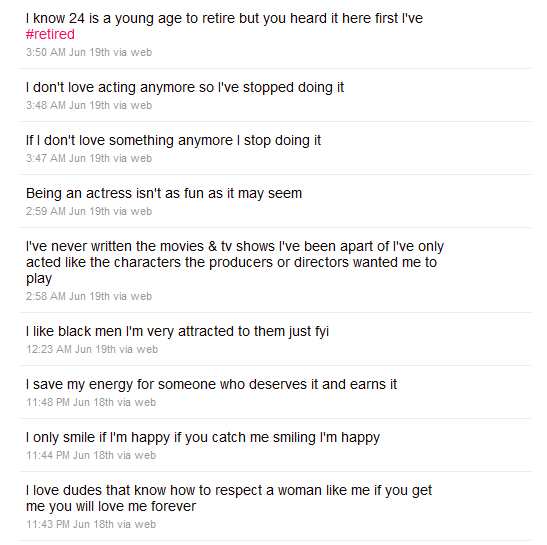 [From Amanda's Twitter]
Ugh. Sure, I can totally see how a former child star who isn't having the kind of career transition she wanted ends up saying something like "f-ck it, I'm retiring." But it is a little funny, considering she has absolutely no takers, no one really interested in giving her work at this point. She used to be a wholesome little thing – now it's like she's a less screwed up Lindsay Lohan? No, that's not fair. But Amanda has tried a more adult look and vibe, and she's still got no takers. Still, people are interested in this story, so maybe she still has a fan base. Or maybe people are only interested in how a 24 year old girl "retires." I hope she saved her money.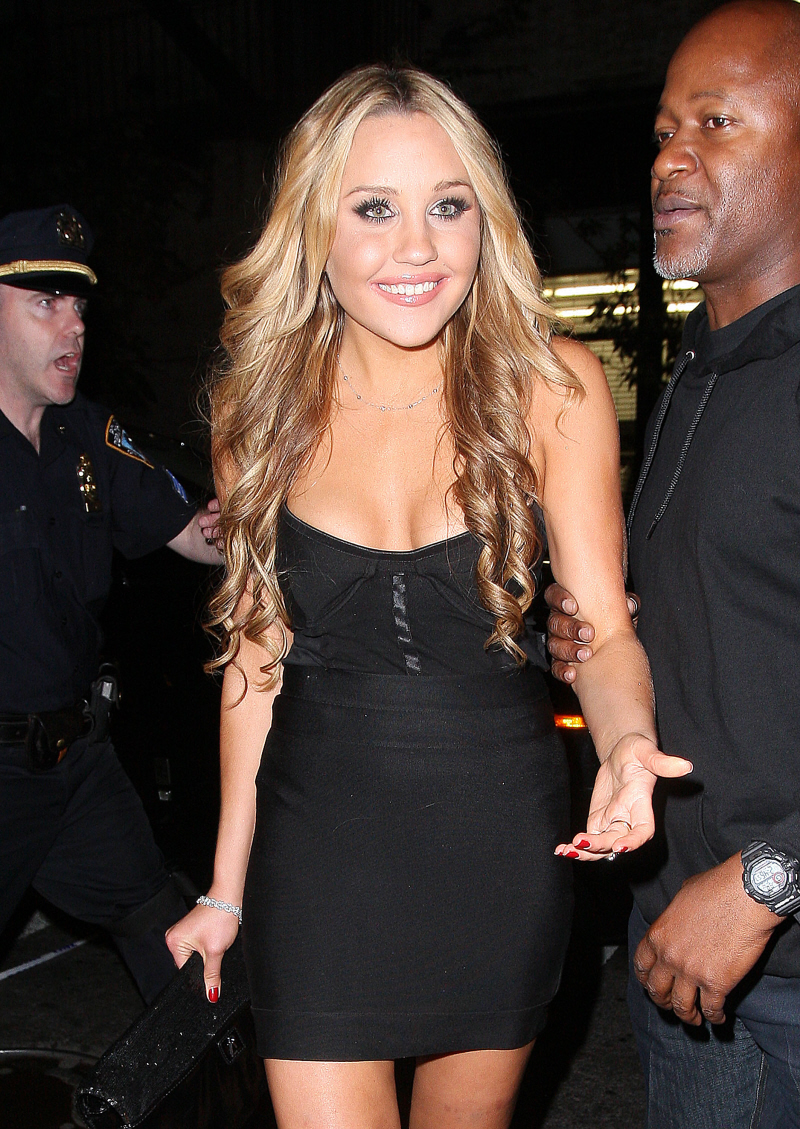 Amanda on September 13, 2009. Credit: WENN.