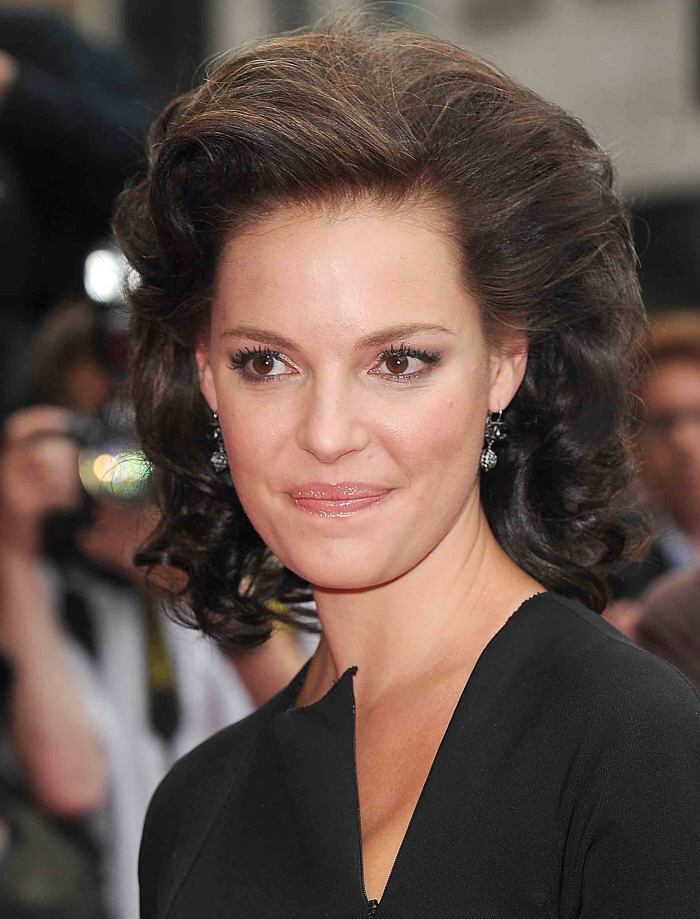 This interview with Katherine Heigl is several days old, and the writer makes a point of saying that it was conducted a few weeks before Katherine's full promotional push for The Killers began. And ended, because that film did not do well – it's been out for three weeks, and it hasn't broken $40 million yet. Ouch. So much for Katherine Heigl being one of the few women who can get a great box office. Anyway, as we and many others have pointed out before, Katherine has a big mouth and a big diva attitude and it gets her into a lot of trouble. The Telegraph points out the latest incident involving Katherine's insanity and how it negatively affects her career – her publicist fired HER.
Katherine Heigl is trying not to offend anyone. With those brown doe eyes and her rom-com pedigree it might be hard to imagine Heigl uttering anything insulting but, despite her sweet, apple-pie appearance, the 31-year-old actress is not afraid to speak her mind.

So much so that, just two weeks before our meeting, her publicist fired her. Rumor has it that Heigl's famously loose tongue was to blame. 'That, I have to say, hurt my feelings,' Heigl says, sitting on a deep brown leather sofa.

She's sitting cross-legged with a bottle of water by her side, trying her best to be relaxed. She offers many quick smiles and big, frequent laughs. She is cagey about what exactly prompted her publicist to dump her but, whatever Heigl said or did, it was the latest in a long line of controversial incidents.

'I'm a talker,' Heigl begins with a sigh. 'I love a good debate. But people started thinking of me as a diva. It was a ball that just started rolling. I'm realizing now that I can't just blurt things out.'

Which is why Heigl has decided to conduct interviews in her house. 'If I have to be focused and watch what I say, then I have to be comfortable.'
[From The Telegraph]
Yes, because that's the reason she's such an insufferable diva, right? Location. What is her thought process, seriously? "Ooh, I'll do an interview in my home, that way I won't sound nasty when I bitch about everyone I work with." And you know what? I remember Katherine's Vanity Fair interview, the one where she bitched about Knocked Up – she did that interview in her home.
Anyway, the rest of the Telegraph piece is more of the same sh-t Heigl's been talking about for months. I'll just do the highlights, but the full Telegraph piece is here.
On adopting Naleigh: 'It felt right to start our family this way,' says Heigl. 'I grew up in an adoptive family. My sister was adopted from Korea. So it was something I always knew I would do.'

Katherine had "no idea what she was in for" when she started working right after the adoption: 'I thought, "I can do this,"' she says with a laugh. 'My mom was going to be there a lot. Josh was going to be back and forth from Nashville, where he was just starting his album, which was just a two-hour drive away. I have a wonderful nanny. No problem. But I ended up having one full-on anxiety attack and I threw my back out twice from stress. People will tell you how hard it is, but you have no idea until you experience it.'

On feeling dowdy: Heigl says that when Josh Duhamel, her co-star in Life As We Know It, and his wife Fergie, the singer, recently came over for a pool party, she felt dowdy and mumsy. 'Yeah, try sitting next to Fergie in a bikini,' she says. 'She had on the cutest little suit, which I actually own. I was so relieved I wasn't wearing it, too. But as long as I can suck it in and still say my lines at work I'll be fine.'

Katherine and Josh expect to have both adopted and biological children: 'A lot of them, not to be too Jolie-Pitt about it'.

Katherine offends professional killers too: 'I guess they're perceived as sexy, kind of a stealth human weapon with this dark and glamorous life. In real life, it seems like they'd have to have some kind of chip loose in the brain to kill people professionally. Oh, but there I go again. I guess I've offended assassins this time,' she says. 'To all of the assassins reading this story, I'm sorry. Please don't take it personally.'
[From The Telegraph]
"…As long as I can suck it in and still say my lines at work I'll be fine." Well, at least she's not neurotic about her body or her looks, I do give her credit for that. After overdosing on too many actresses' interviews where they only seem to be able to talk about what diet they're doing or how much they work out, it is refreshing to hear an actress talk about sucking in her gut. Maybe that's the problem with Katherine though – she thinks everyone is going to take her words as "that's refreshing" even when she's being an insane diva. There's a reason professional actors rarely talk sh-t about the people they work with, and it's not because they fear being "refreshing."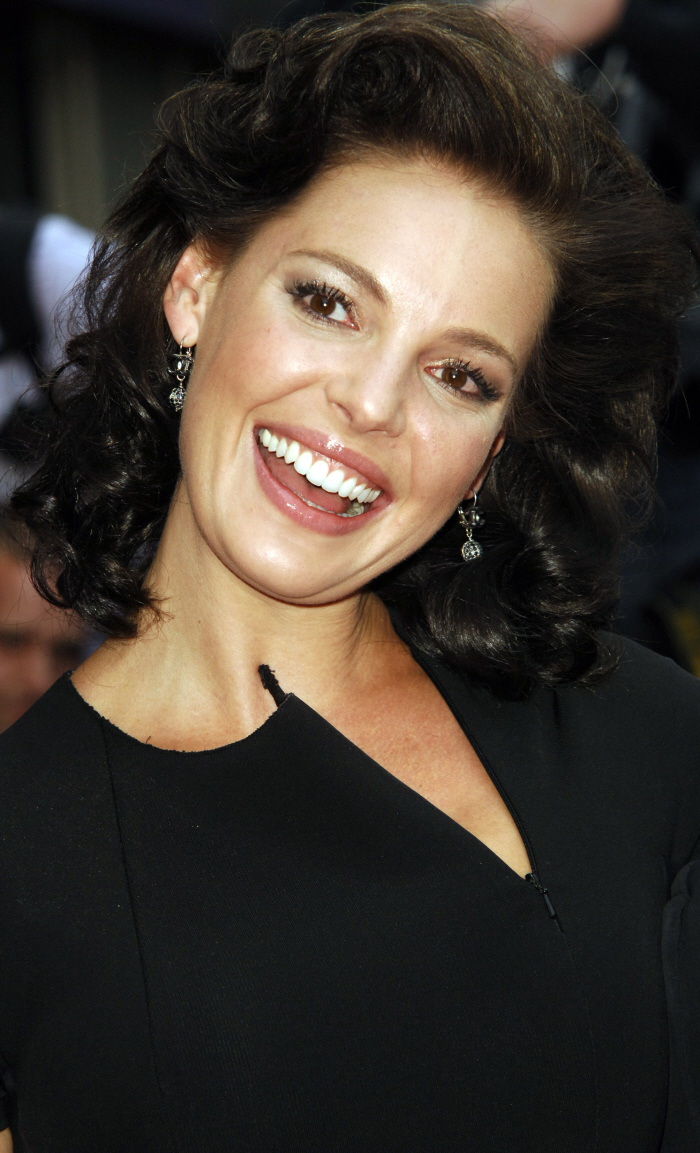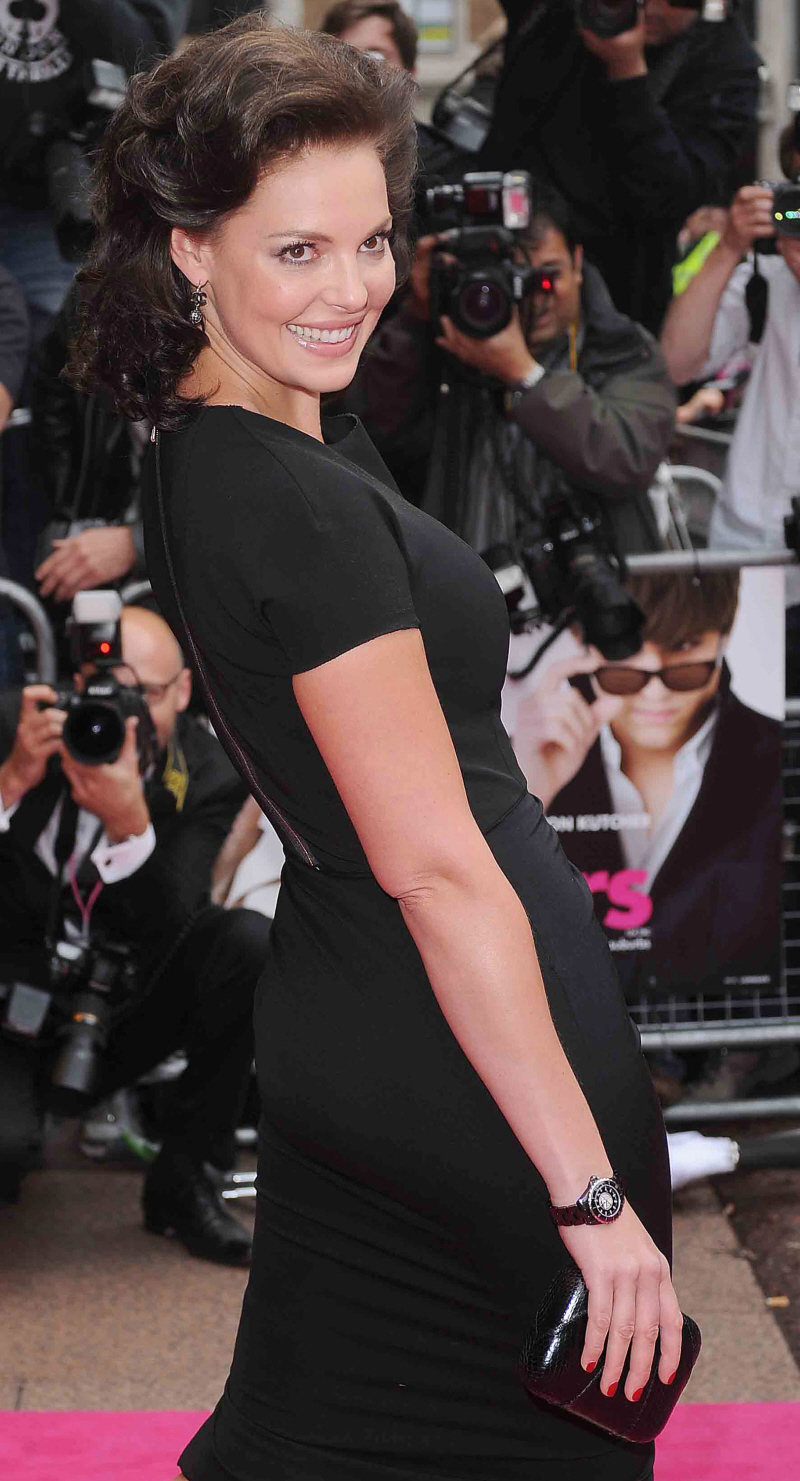 Katherine at the London premiere of The Killers on June 9, 2010. Credit: WENN.