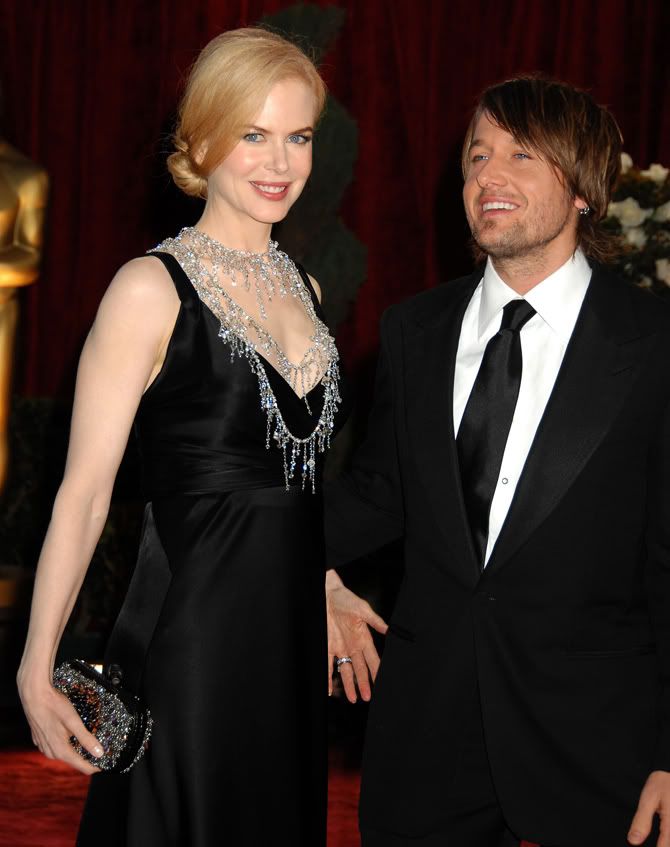 Nicole Kidman and Keith Urban just bought a mansion in LA's Brentwood neighborhood that US Weekly describes as "just down the road from her ex Tom Cruise." Does this mean that Kidman wants her adopted children with Cruise, Isabella, 15, and Connor, 13, to be a part of their upcoming sibling's life? Kidman is said to be due to give birth in July, although it's hard to tell she's that far along considering how thin she is and the loose outfits she wears.
The couple bought a home just down the road from her ex Tom Cruise in L.A.'s Brentwood neighborhood, the Los Angeles Times reports.

Price tag: $7 million.

The five-bedroom digs, located at the end of a cul-de-sac, features rolling lawns, koi ponds and city views, as well as 5,600 square feet.

Kidman last lived in the neighborhood with ex Cruise, but sold that home four years ago for $10.5 million after her divorce was finalized.
[From US Weekly]
There was a story that came out in November that Nicole Kidman said that Connor and Isabella didn't call her "mom," and Katie Holmes gave an interview a few weeks later saying that they did call her "mom," so that sounded as if Kidman had been shut out entirely. It wasn't exactly the case, though, Kidman was misquoted. She said that "They don't call me mummy. [They call me] Mum. Or sometimes Nicole."
Even though Kidman's comment was misquoted, it's not like she's been able to see much of her children with her ex and it seems like this move is a deliberate effort to be closer to them – if they're even home. There's little doubt that they spend most of their time being taught the psuedo-scientific belief system of a failed science fiction writer in lieu of a real education. They could be away at some co$ "school" if they're not being taught at home by Tom's sister.
Here's Tom Cruise's compound. It's worth around $30 million, is 9,858 square feet and has seven bedrooms and nine and a half bathrooms. Thanks to Splash News.