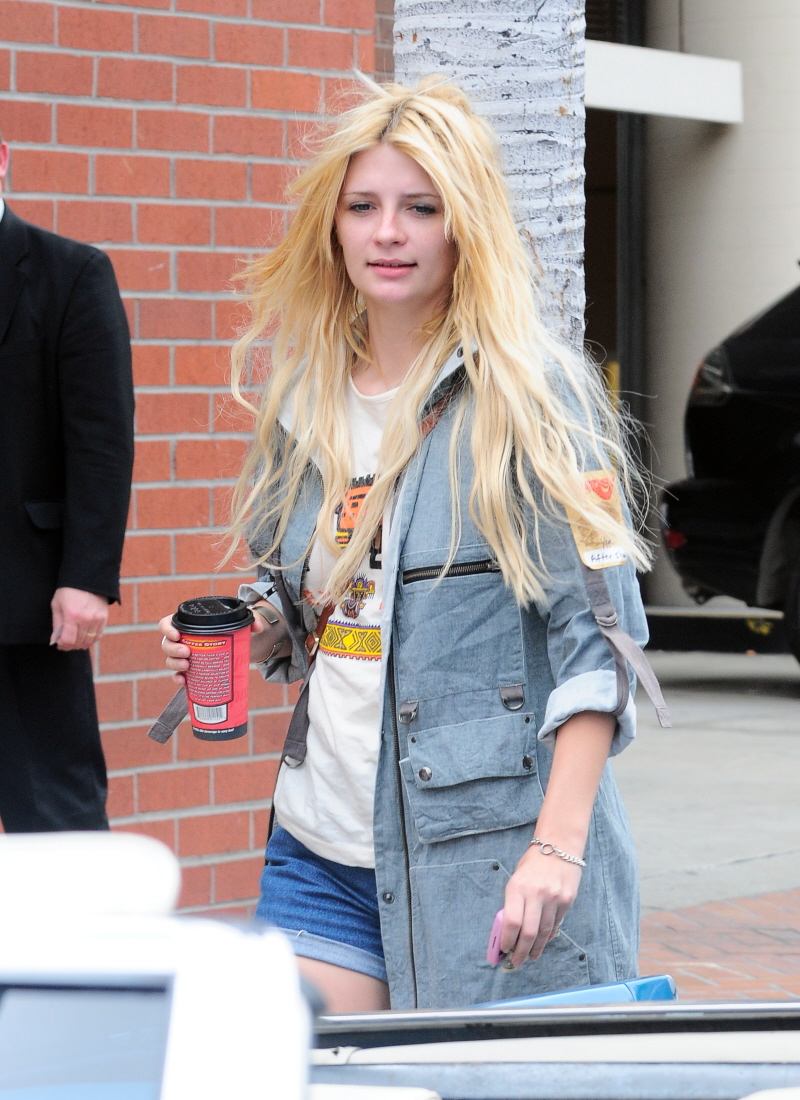 Nobody really gives a crap about Mischa Barton anymore, and these photos are a good reason why. Are these photos funny? Sure. They're actually pretty hilarious, just because Mischa looks so obviously like she's coming down from something hard. It's also funny because you actually have to try to look like this – as in, it takes effort to look this strung out. It's an affectation. You know how I know? Because Mischa is recreating the same Rite-Aid run that Lindsay Lohan took two nights ago. Only Lindsay had the decency to look genuinely strung out, like she was coming down off something and made the effort to appeal sober, and Lindsay also threw on some yeast-infectiony pleather shorts. All Mischa can manage is bedhead and a denim shirt. Poser. And only Mischa would be dumb enough to want to emulate Lohan's crackhead status.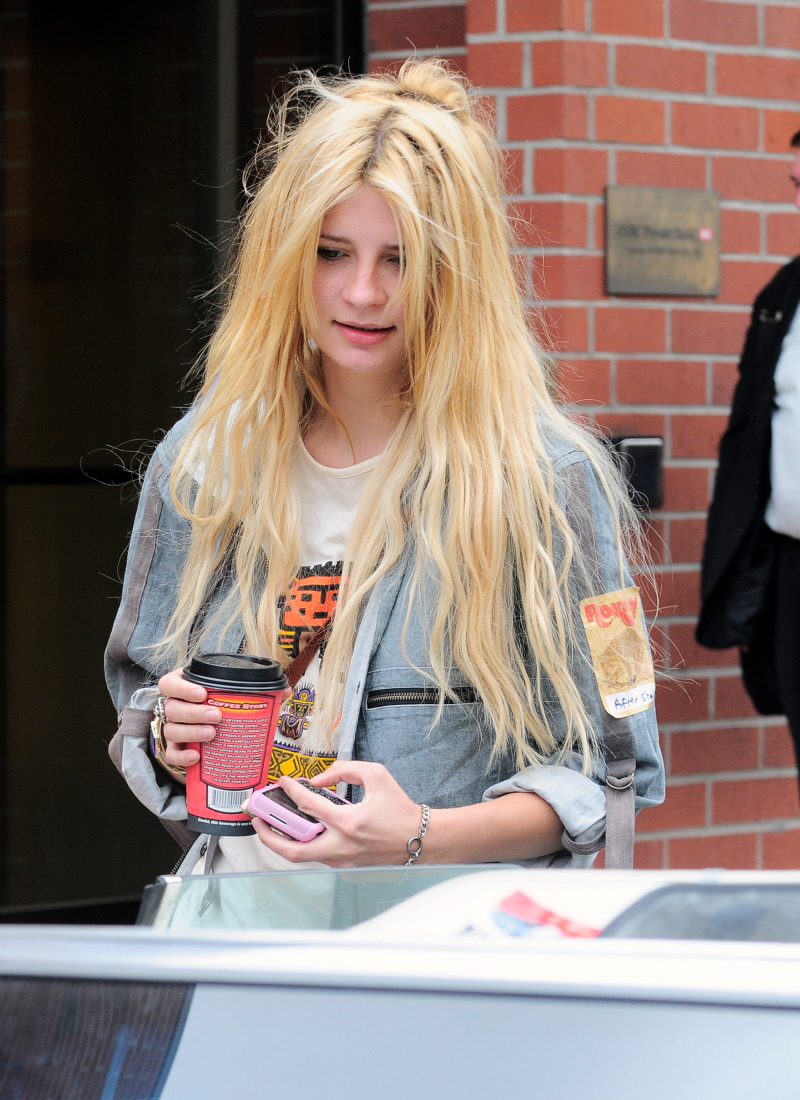 You might ask yourself, just how is Mischa relevant anymore? Well, she's working! Sort of. She got a gig modeling for some German designer, and the images just came out this week. To say that they've been 'Shopped is an understatement. Styleite notes, "Her waist is whittled beyond recognition and her legs — particularly her thighs — look like they've been trimmed and toned with the help of the trusty airbrush. But perhaps most egregious is the liberties they've taken with the 24-yeard old's face." No joke. I thought these were Avril Lavigne photos at first.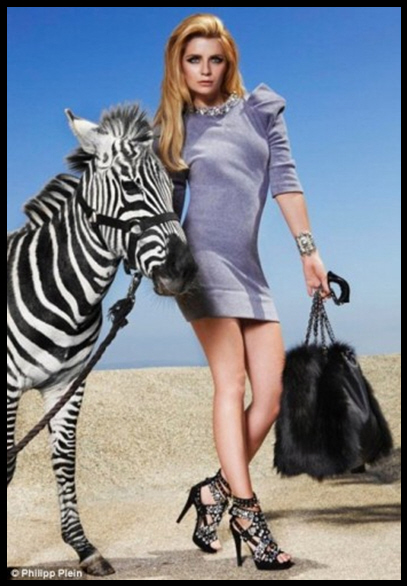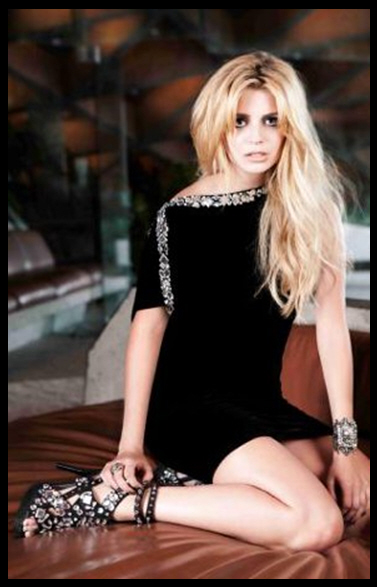 Mischa on June 29, 2010. Credit: Fame. Ads courtesy of Styleite.