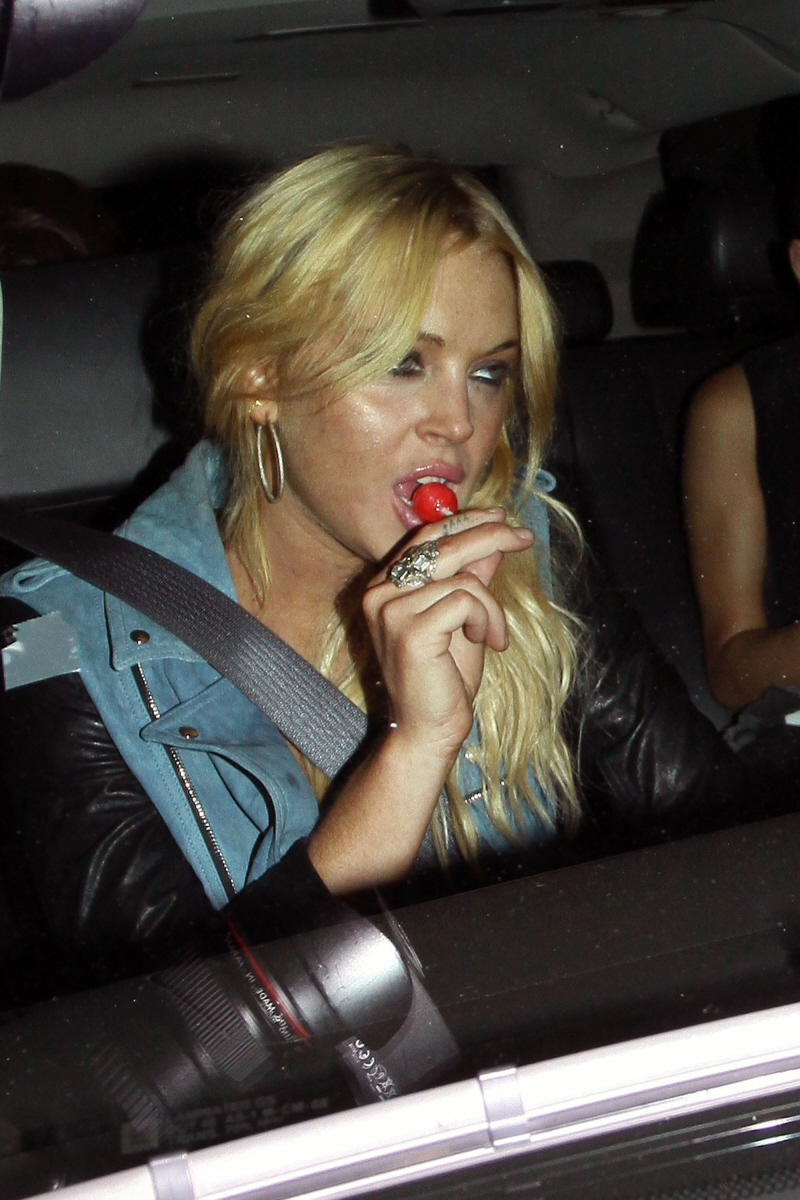 A few weeks ago, Lindsay Lohan paid $100,000 for one drink. Allegedly. It was at an MTV Awards after-party that Lindsay maybe probably had a drink that set off her SCRAM, and violated her probation, thus, forfeiting her $100,000 bail. A new bail was set, et cetera, but Lindsay maybe probably definitely had to pay the court (or the bail bondsman) the initial $100,000. So Linds can drop $100K on a vodka tonic. This bitch is a player, right? Well, I thought at the time that Lindsay was going to run out of money very fast, especially if she continued violating her probation. This new report from TMZ is probably just the tip of the debt iceberg – according to them, Lindsay is being sued because she didn't pay her $17 K-plus bill at Tough as Nails, an LA boutique.
Lindsay Lohan concocted a diabolical, fraudulent plan to defraud an L.A. boutique out of thousands of dollars … according to a lawsuit that will be filed today.

TMZ has obtained a copy of the suit, in which Tough as Nails — a boutique that sells expensive clothes, jewelry, and accessories — claims Lindsay shopped at the store between November, 2009 and February, 2010.

According to the suit, Lindsay racked up a bill of $17,060.83 and convinced the owners her business manager would play the bill. But much to the chagrin of the owners, Lindsay's business manager paid a grand total of $180.

The suit, which will be filed in L.A. County Superior Court, alleges Lindsay "had no intention of causing her business manager to pay the entire balance."

And there's this — the suit claims the boutique owners relied on Lindsay's "well known status as a movie actress with substantial income." Wrong on both counts.

The owners say Lindsay committed premeditated fraud and are seeking the balance — $16,880.63 — plus interest and punitive damages.

No comment from Lindsay's camp.
[From TMZ]
Eh. Not that shocking, really. I'm guessing there will be more of these kinds of suits brought against Lindsay in the future, as her "baller" existence meets her crushing debt and lack of income.
TMZ also had another story about Lindsay and her 2007 arrest – the dumbass cop who went through Lindsay's thinks thought the cocaine on her Clinique Sun Care card was a crushed breath mint, and he tossed it in the trash. Ugh. So there was evidence contamination. Lucky break, Lindsay.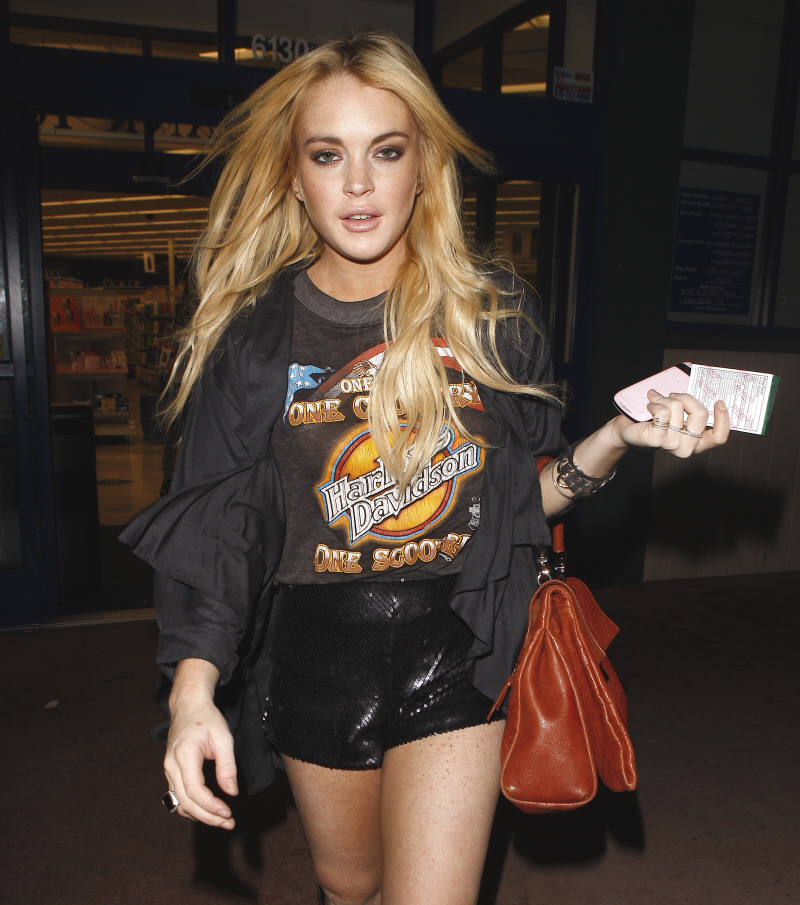 Lindsay on June 24 & 28, 2010, credit: WENN.