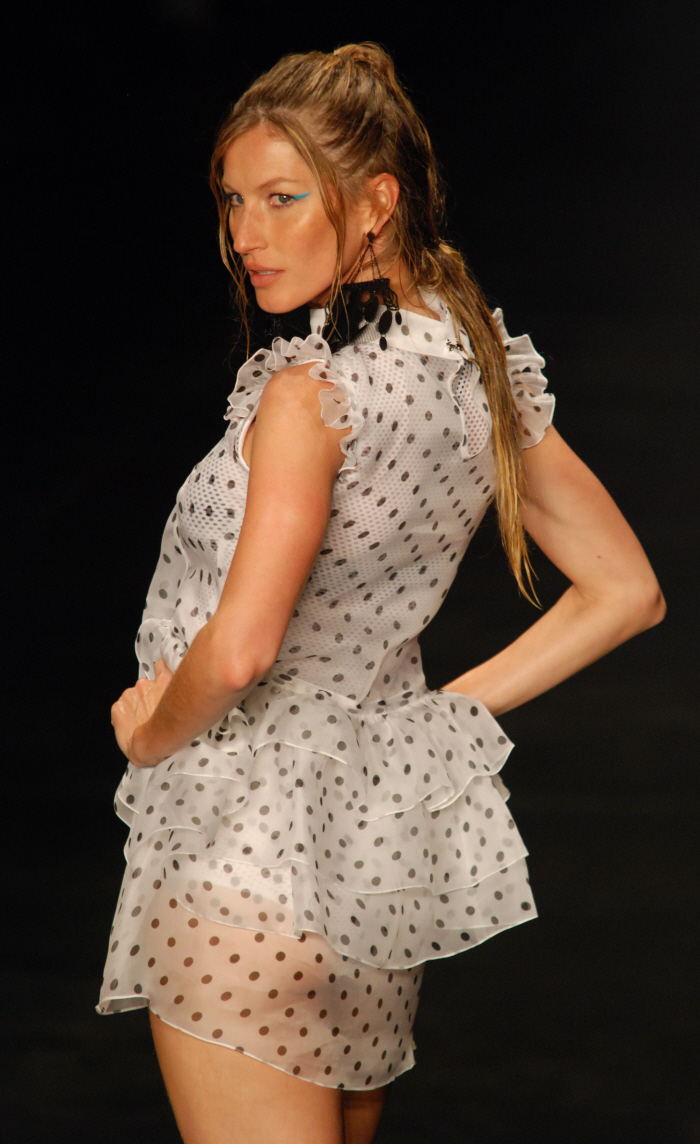 Apparently this story came out a few days ago, and I am truly sorry I did not see until now. And I only caught it because of Star Magazine had one of their hilarious polls (more on that in a sec). Okay, so Gisele gave an interview with a Brazilian website, and several American publications did translations and stories about some of Gisele's claims. For example, Gisele claims that her baby boy Benjamin – who will be 7 months old next week – is already potty trained. FOR REAL. And Gisele even makes it about the environment! She told the site: "Diapers pollute the environment. Where does this garbage go?" Gisele, I love you and everything, but settle down. Star Magazine's poll is basically like "Is Gisele full of sh-t?" The answer: a resounding yes.
Not that this surprises us or anything, but according to his very proud mommy, Tom Brady's 6-month-old son is potty trained. Supermodel Gisele Bundchen, mom of superbaby Benjamin Brady, told a Brazilian Web site that, after scoring a few tips from a toilet-training manual, the newest Brady is doing his business like a big boy.

According to a translation of the Globo.com article, Benjamin – who was christened in California yesterday – does his thing like clockwork right after breast-feeding in the morning and afternoon. Leading us to wonder: Has Gi trained Benji or has Benji trained Gi?

But let's go to the excited new mommy: "Give it about five minutes, and bang," gushes Gi, whose twin sis, Patricia, is called in to inspect the potty deposit.

"Everytime she calls me to see it, I say, 'Do not want to see it,' " said Tia Patricia.

Gi, who laughs at how much time she spends talking about her son's toilet habits, said she does realize that getting Benjamin to pee in the potty "is more complicated."

No kidding. Like, shouldn't he learn to stand first? Apparently, the rush to toilet train the little QB has more to do with trying to cut down on Benjamin's use of disposable – albeit biodegradable – diapers.

"Diapers pollute the environment," [Gisele] said. "Where does this garbage go?"

And speaking of environmental irritants, Gisele also chatted about her $20 million, supposedly environmentally friendly manse in Brentwood, Calif.

"I spent literally half my life working, and, of course, I want to have a good house, a nice house," Bundchen told the Brazilian Web site. "I'm not saying that you have to have everything, but seek green alternatives."
[From Boston Herald]
I've said it before, I do like Gisele. She's funny and crazy and she doesn't care that Bridget Moynahan will shank her one of these days and Gisele's a lot weirder than people give her credit for. This is a prime example – her baby can't even walk yet, and she's got him "potty trained". You know what she's doing, right? She just feeds Ben and puts him on the potty training toilet until he goes. I'm sure that's what she does. For goodness sake, they make CLOTH DIAPERS for environmentalist moms. Gisele needs to get a grip.
These are photos of Crazy on the runway a few weeks ago, by the way. You know she only gained 30 pounds with Ben. And she's really proud she didn't "turn into a garbage disposal" like some pregnant women. Enjoy!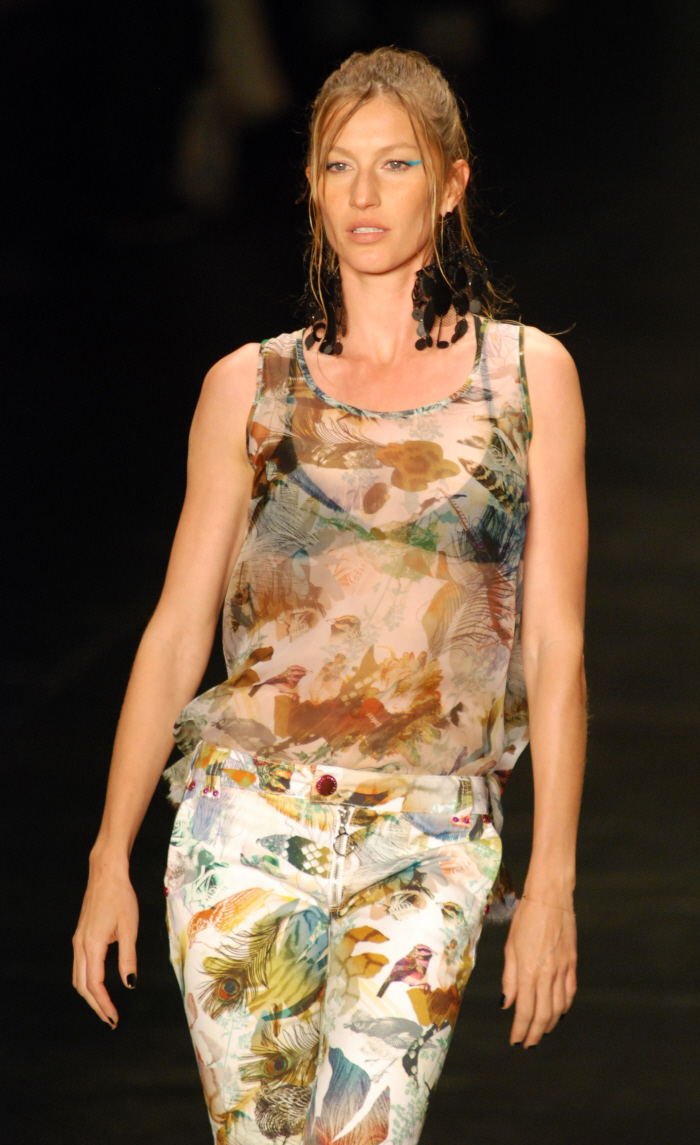 Gisele in Sao Paulo on June 13, 2010. Credit: WENN.