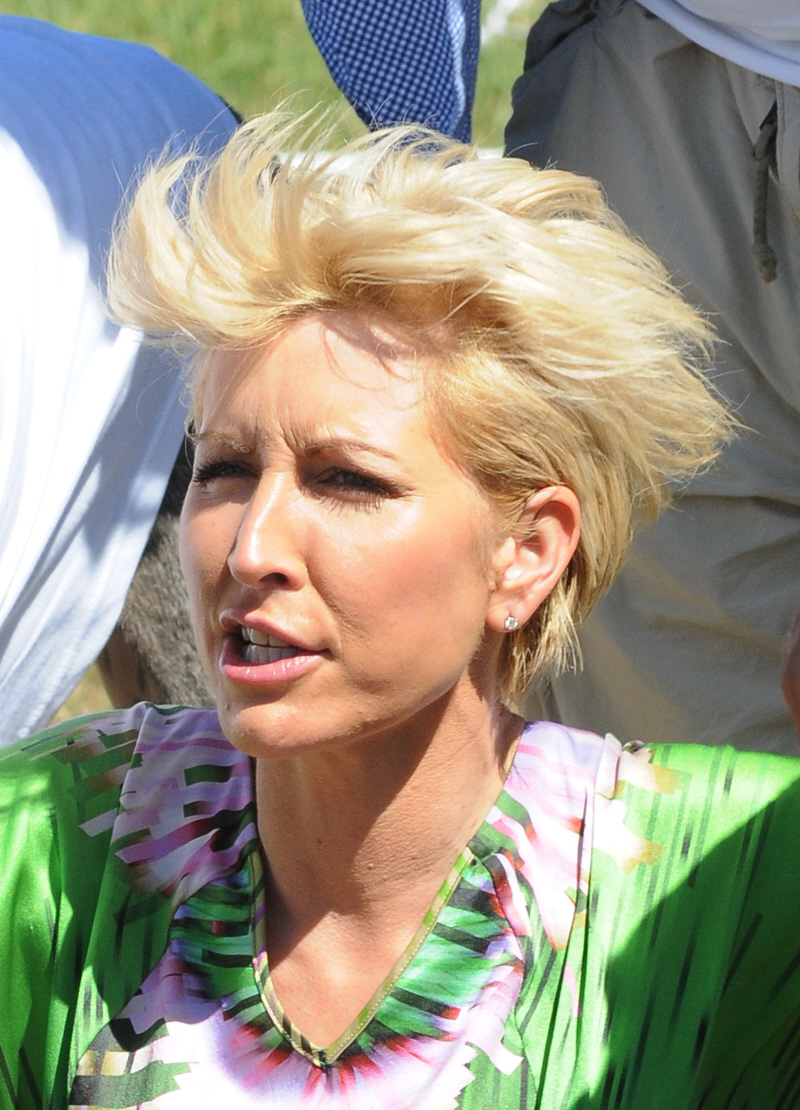 She looks like Suze Orman, on drugs, and in a wind tunnel. This is Heather Mills yesterday, as she celebrated the only somewhat profitable part of broke-ass empire – her vegan restaurant, V Bites. For the occasion of V Bites' first anniversary, Heather did herself up in a psychedelic muumuu and spiked hair. I swear, in every photo of her from this event, her hair is doing something totally different, yet equally crazy.
I have a question – why platinum blonde? Granted, Heather is delusional, and her delusions stretch from her charitable causes to her appearance to her past to her future. So she probably thinks this is a great look. Her best ever.
It does seem like this one investment (V Bites) might pay off, although not a big way. As we told you several months ago, Heather has completely run through her roughly $50 million divorce settlement from Paul McCartney. And she didn't give it away to charity, either. She bough some properties, she bought this V Bites restaurant, and the rest of it she just blew on vacations and a world-class entourage or hair, makeup and fashion people. And bleach, apparently. The Daily Mail notes that V Bites is doing very well in Sussex (where it's located) and there are even "Heather Forever" t-shirts being sold in-town. Well, let's hope she can live on it.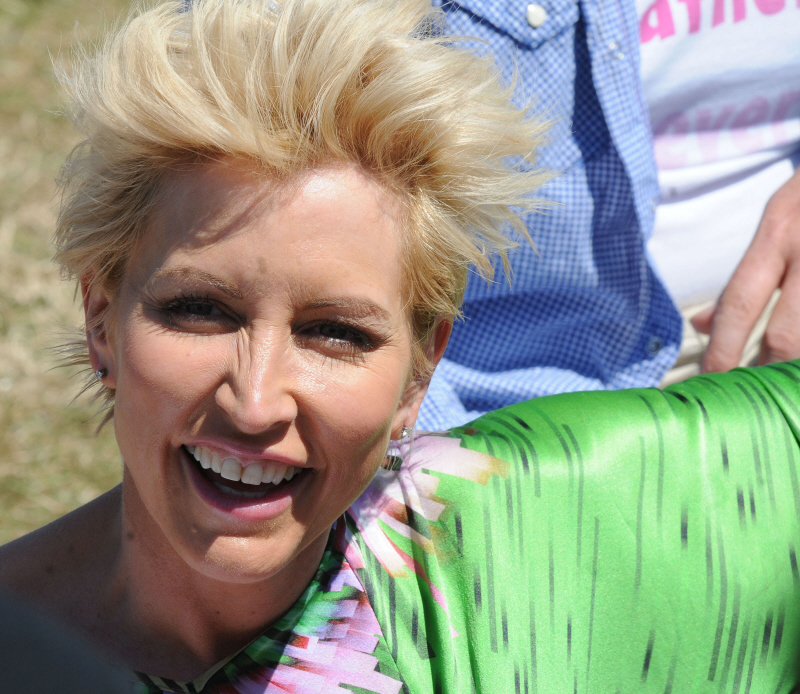 Oh, look – it's even worse from behind.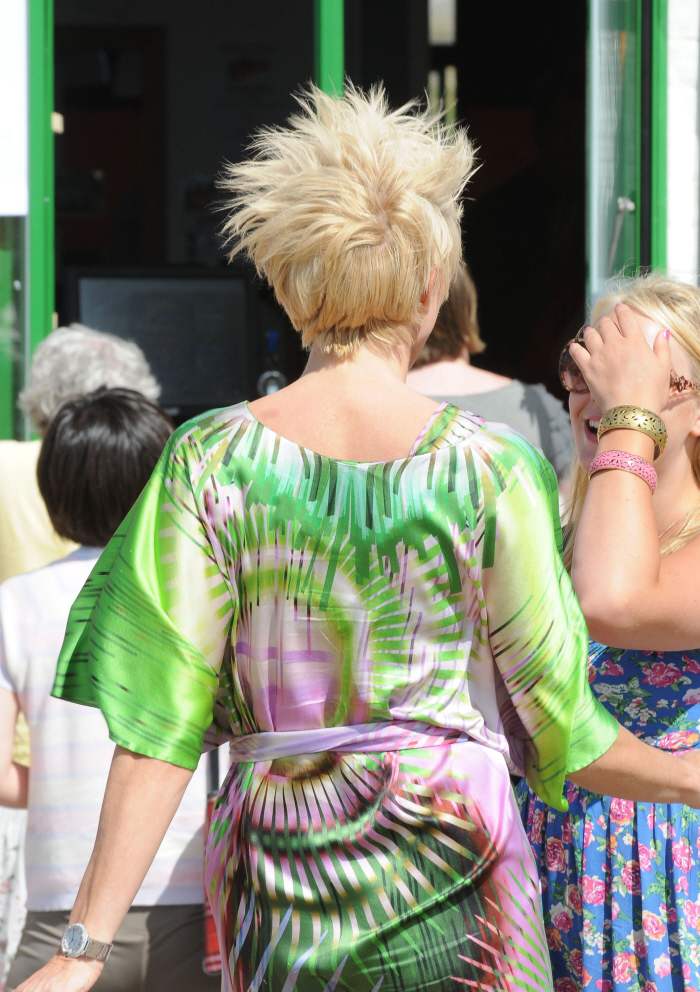 Heather in Sussex on July 4, 2010. Credit: WENN.