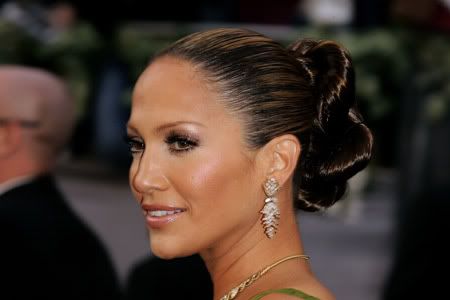 Jennifer Lopez is suing her first ex husband, Ojani Noa, to stop him from coming out with a book about her. Noa signed a confidentiality agreement with Lopez five months ago that stated the he could not malign Lopez or reveal details of their past relationship. Lopez wants to enforce the confidentialy agreement and get a restraining order to block the book's release.
Noa filed a breach of contract lawsuit against Lopez at the end of 2004, claiming he'd been fired unfairly from his manager position at her Pasadena restaurant, Madres. He dropped the suit last November, and must have signed the confidentiality agreement in return for a settlement.
Noa has also tried to blackmail Lopez over the book. He asked for $5 million in return for not releasing it.
The lawsuit filed on behalf of Lopez maintains that the New York Post ran an article describing Noa's book three months ago. When Lopez's attorneys reached out to Noa to inquire about the manuscript, he responded with a letter, saying that he'd continue to shop his book around. The filing also states that Noa later said that "he would not agree to refrain from marketing his book unless [Lopez] paid him the sum of $5 million."
The NY Post claims that there are some juicy details in the novel, including the revelation that Lopez cheated on P. Diddy in 1999 wtih Marc Anthony.