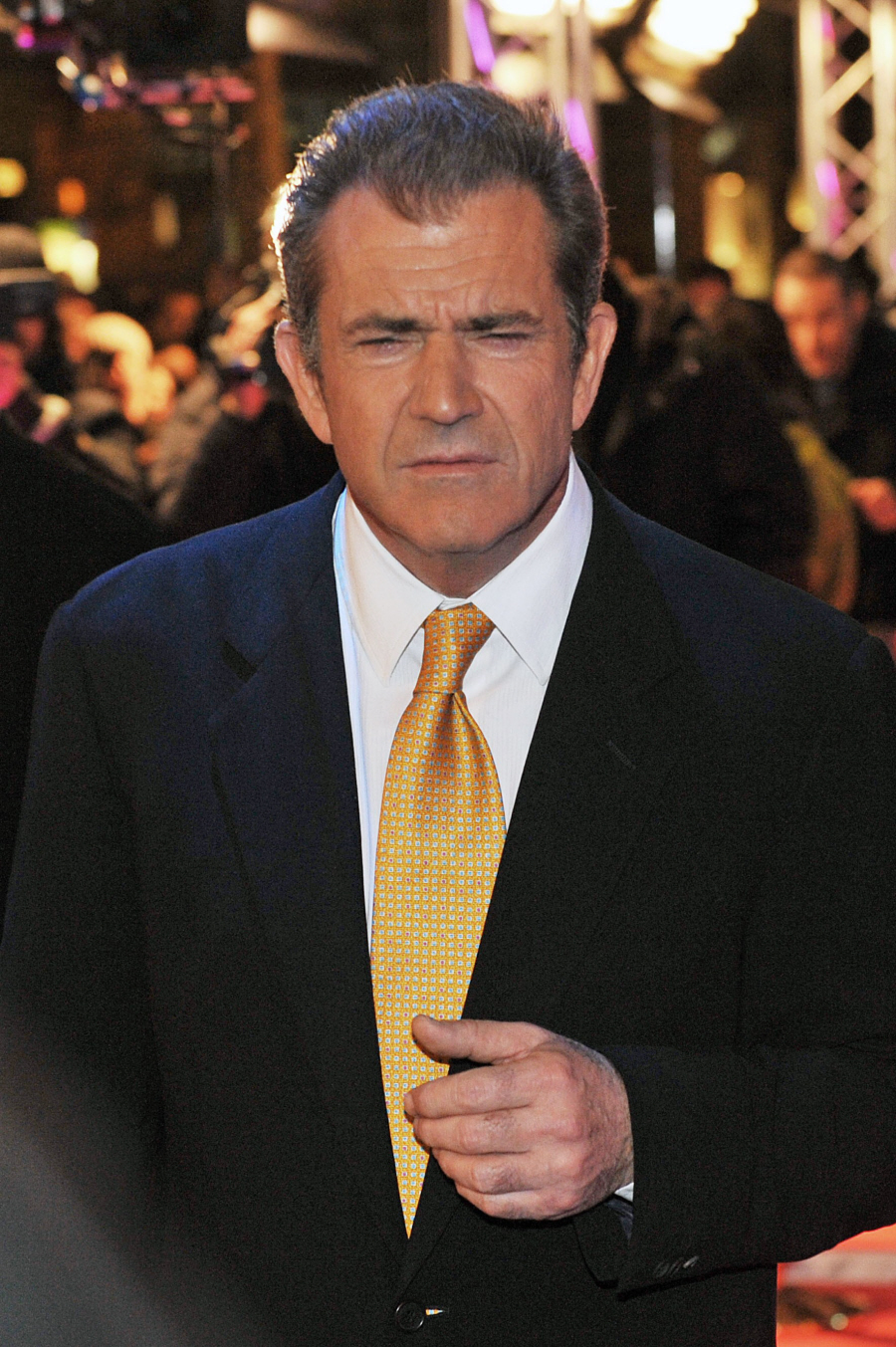 There's a curious little piece online this morning at People.com – apparently, Mel Gibson's lawyers (those poor, poor soul-selling bastards) are still playing the traditional-media game. They've dropped a sympathetic piece about Mel Gibson seeking therapy and one source even goes on the record with "Mel wanted to figure out how to extricate himself from this unhealthy relationship peacefully and calmly. Which is what he did. He's coping as well as can be expected." Oh, POOR MEL. In case you forgot, this is what Mel sounds like when in normal telephone conversation. So is People Magazine claiming to be pro-Mel, pro-abusing women with this one? You decide:
The troubled state of his relationship with girlfriend Oksana Grigorieva was not lost on Mel Gibson. "He realized how unhealthy the relationship was and recognized that they were in a bad place and he was getting his buttons pushed," a friend tells PEOPLE.

So, earlier this year, the actor sought therapy.

Gibson, the pal says, "wanted to figure out how to extricate himself from this unhealthy relationship peacefully and calmly. Which is what he did."

Indeed, the couple's split around March appeared smooth on the surface, and in May the two signed a custody settlement for their 8-month-old daughter, Lucia.

Gibson's lawyer Stephen Kolodny previously described the deal as "very generous support payments, joint custody and eventually 50/50 custody of Lucia," while the Russian singer claimed that payments have since dried up.

But over the last few weeks, things have imploded in a very public way, with Gibson, 54, and Grigorieva, 40, locked in a bitter custody dispute and the superstar facing domestic abuse allegations and the fallout from leaked audiotapes in which Gibson berates and threatens Grigorieva during profane rants.

A source close to the case claims the tapes were recorded in February on the heels of a heated exchange in January.

Both sides agree they argued in January but differ on what exactly transpired. Grigorieva claims Gibson punched her in the face "more than once," breaking a tooth and knocking out a veneer. Another Gibson source says the actor only "tried to stop [Oskana] from shaking their baby like a ragdoll" during the altercation.

And how Gibson is holding up amidst both the public and private drama? The actor is still in therapy and, says the friend: "He's coping as well as can be expected."
[From People Magazine]
So Mel's team is still going with the defense that Mel only beat the sh-t out of Oksana because she was shaking the baby? If that was the case, why didn't he huff and puff about that during the phone conversation? Mel's lawyers and PR team are just as pathetic as him.
In other Mel's-Team-Is-Scrambling news, yesterday Radar reported that Oksana had signed a contract that prohibited her from seeking out any kind of financial settlement from Mel. The gist of the story was that Oksana was probably going to challenge the contract, and that she really did want money. Now Radar's sources claim that Mel offered Oksana $20 million, but it came with a 50-50 custody arrangement, and Oksana didn't want her daughter to spend so much time with a deranged man:
Mel Gibson offered the mother of his illegitimate child almost $20 million to settle their bitter custody battle before it imploded, RadarOnline.com has exclusively learned. But Oksana Grigorieva rejected the massive cash settlement because she would have had to share custody of their eight-month-old daughter Lucia.

"Mel wanted Oksana to sign an agreement that would have meant Lucia spends 80 per cent of her time with her mother and the remaining 20 per cent with her father," said a source, familiar with the case. "Over time, it could have increased to 50-50. Mel was offering a deal that would have landed Oksana almost $20 million over her lifetime, but despite the inducement, she couldn't bring herself to sign the final agreement. Oksana thought that Lucia spending even 20 per cent of her time with Mel was too much — and after the incident on January 6, she became convinced Mel was not fit to be alone with her."

Last month, as she prepared to launch her fight against Gibson, Oksana replaced the lawyer who masterminded the pact with the actor's lawyers and installed her current legal eagle, Marci Levine. Yet despite Oksana's claim that she was forced to sign the agreement against her will, the judge overseeing their custody fight upheld the original 80-20 parenting plan, said the source.

"Oksana is powerless to stop Mel from having visitation rights to Lucia," added the insider.

The Braveheart star even had custody of his daughter on Friday, when the first tape of his disgusting and racist rantings was released to the world on RadarOnline.com. Had the Russian musician agreed to the $20 million offer, the tapes that threaten to cause one of Hollywood's most spectacular falls from grace would have almost certainly never emerged.

Instead the battle has raged into a full-blown war with Grigorieva filing a domestic violence complaint against her one-time lover. Sources close to Grigorieva cite the co-habitation agreement and her reluctance to agree to the $20 million loot as proof she is not interested in Gibson's fortune or tried to extort him.

Protested one source, "Oksana gave up her potential financial future in order to secure her baby daughter's safety."
[From Radar]
"In order to secure her baby daughter's safety"… or get a bigger payout. No, I actually understand Oksana's motivations, and while I still think part of it is about money, I think it's also about Mel being a crazy, violent piece of sh-t, and Oksana being terrified and wanting to protect herself and her child.
CB and I have talked a little about commenters' reactions to these Mel and Oksana stories, and we both wanted to thank the women who have shared their stories of domestic abuse. It takes a lot of courage to leave those situations, and your stories have been heartbreaking and educational. It's also surprised CB and I how many defenders Mel still has, even after more and more evidence of his violent insanity has come out. How is that possible?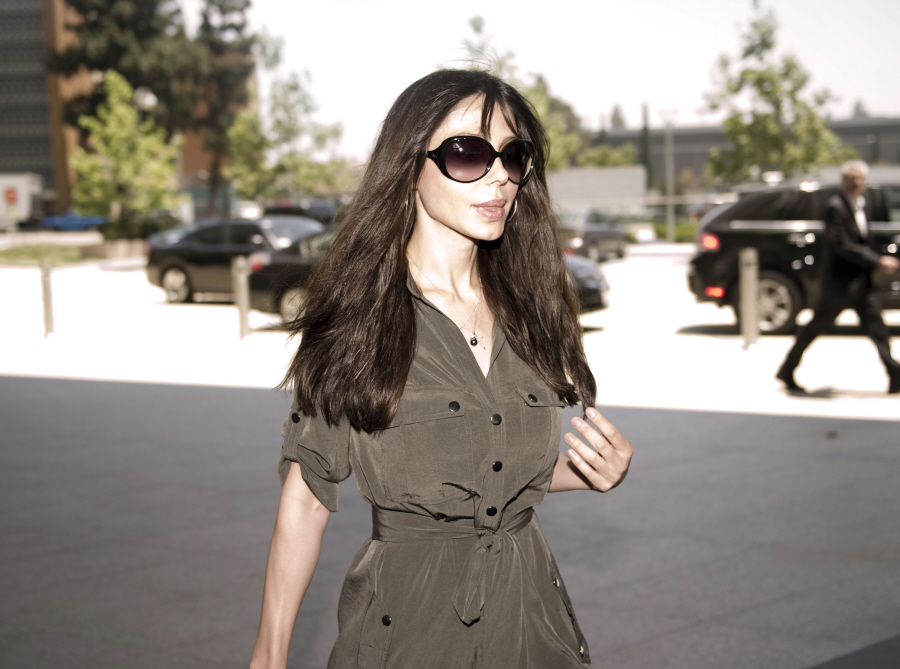 Mel on February 4, 2010. Oksana on June 25, 2010. Credit: Bauer-Griffin.