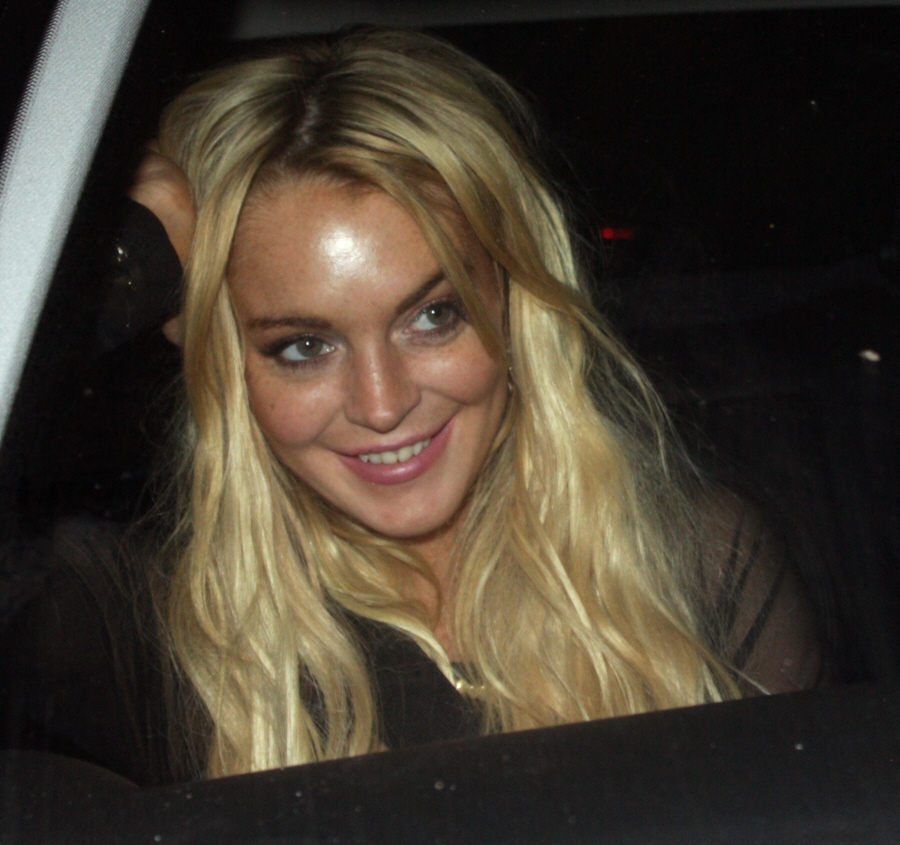 TMZ is reporting that Lindsay Lohan has officially hired super-lawyer Robert Shapiro, who I thought was already dead, honestly. Was I thinking of Johnny Cochran? Perhaps. But I digress. After playing around with the idea of hiring Beef Jerky, Esquire, Lindsay has broken our hearts with Shapiro. But our hearts won't be broken for long – allegedly, Shapiro has "no plans" to file a last-minute appeal:
TMZ has learned famed lawyer Robert Shapiro will represent Lindsay Lohan in her jail saga, but we're told Shapiro's plan is not to appeal Lindsay's 90-day jail sentence.

Sources say Shapiro, who was part of the team that successfully repped O.J. Simpson, will try to convince Judge Marsha Revel to put Lindsay in a rehab facility and either eliminate or minimize jail.

Shapiro, whose son died of a drug overdose in 2005, has a lot of experience with rehab facilities and we're told he has a specific plan for Lindsay, and a specific place in mind — a live-in rehab facility in which Shapiro is involved. Shapiro created a foundation to help people deal with drug and alcohol problems, named after his son — The Brent Shapiro Foundation.

Shapiro was hired in a nick of time. Lindsay is supposed to turn herself in on Tuesday.
[From TMZ]
Meanwhile, Radar has an interesting interview with Lindsay's prosecutor, Danette Meyers, who got on her high horse about the alleged appeal (I guess she doesn't read TMZ): "It's a really a moot point to ask Judge Revel to send Ms. Lohan to rehab only as Judge Revel has already sentenced her…Ms. Lohan is going to jail… Judge Revel could have sentenced her to more time behind bars, but she didn't. The only issue to be decided is what rehabilitation facility Ms. Lohan will be sent to after she serves her jail time."
Can you just imagine the gigantic margarita Shawn Chapman Holley is drinking right now? She doesn't have to deal with that crackhead anymore! Hurray! Oh, and it's sounding more and more like someone has talked some sense into Lindsay and told her that going to jail could be her best (and most profitable) career move ever. However, the countdown has already begun – Lindsay turns herself in on Tuesday… what kind of crack drama will there be?
Oooh, look at Shapiro's eyebrows! That's some Sam Waterson sh-t.
Lindsay on July 2, 2010. Credit: Fame.