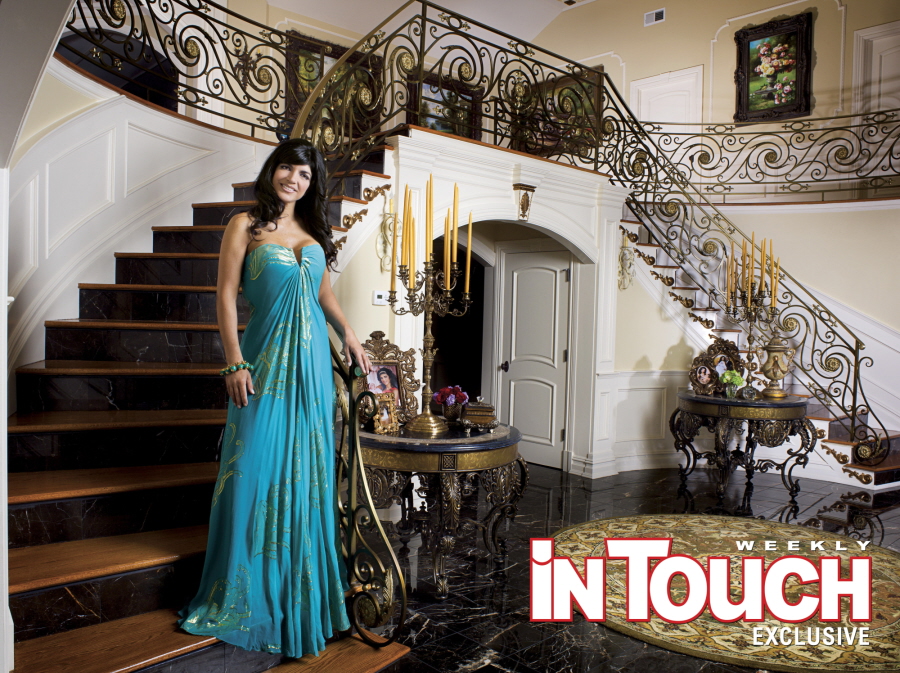 As many know, Real Housewife of New Jersey Teresa Giudice is one of the tackiest bitches ever. She's also, incidentally, dumb as a doornail. In between her on-going "Prostitution Hoa-ah" or "Crack Hoa-ah" feud with Danielle Staub, Teresa also likes to dress her baby in leopard print heels and show off her multi-million dollar home – which is probably about to be foreclosed on. Teresa has done God knows how many photo shoots with In Touch, and they're always entertaining. Anyway, ITW sent us these exclusive photos of Teresa's home, and she's talking about her great decorating style:
Teresa Giudice is one busy lady. So it's not surprising that when she's not filming The Real Housewives of New Jersey or promoting her new cookbook, Skinny Italian, she's relaxing at her multimillion-dollar New Jersey mansion with her husband of nearly 10 years, Joe, and their four daughters.

"My house is very warm — even though it's big, it's very inviting and that's what I love," explains Teresa of her custom-built, 12,000-square-foot, six-bedroom, six-bathroom house.

"We designed our house knowing we wanted to use every room," says Teresa, who adds that she loves everything about her home, from the forged iron railings in her glamorous, two-story entrance, to the oversize plasma TV embedded in the wall above the ornate fireplace in her great room.

"We had our house built with nothing but marble, granite and onyx," she says, "I don't think you can ever have too much of that. I could've had even more," she says.
[From In Touch Weekly]
Eh. CB called the whole thing tacky, but I'm not there yet. Is it in good taste? Of course not. Is it what I choose for myself? Nope. But is it horrible? Not really. It's just cheesy and showy and reeks of new (illegal) money.
But does anyone else thing this reads like a real estate listing? How are they going to pay off all of their millions of dollars in debt?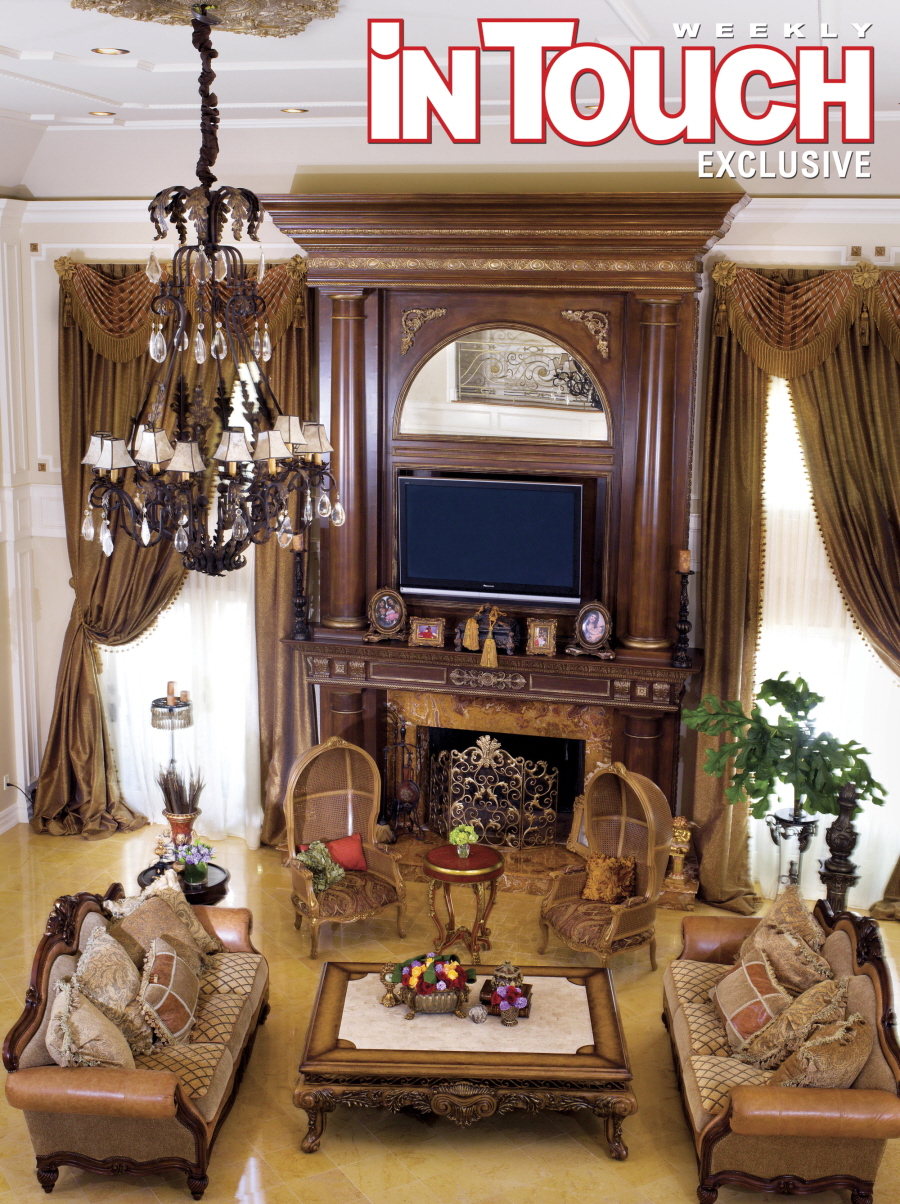 Photos courtesy of Andrew Coppa-Vis Vitae/In Touch Weekly.