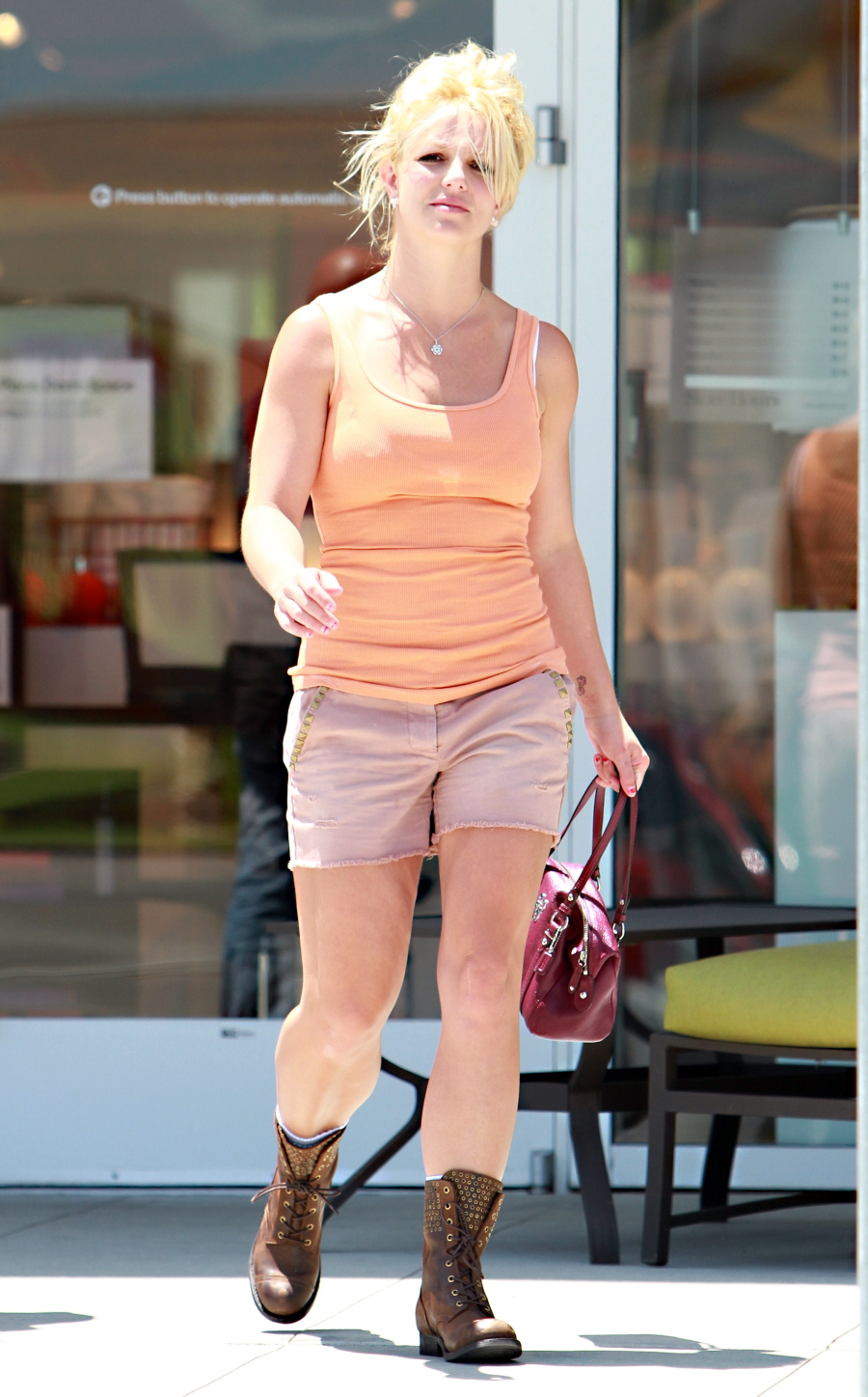 Here are some photos of Britney Spears out shopping yesterday. She looks really good from the front, I have to say. I mean, style-wise, she's still a train wreck in her short shorts, tank top and combat boots, but the bra is on and her little face looks sober and cognizant. From the back is a different story: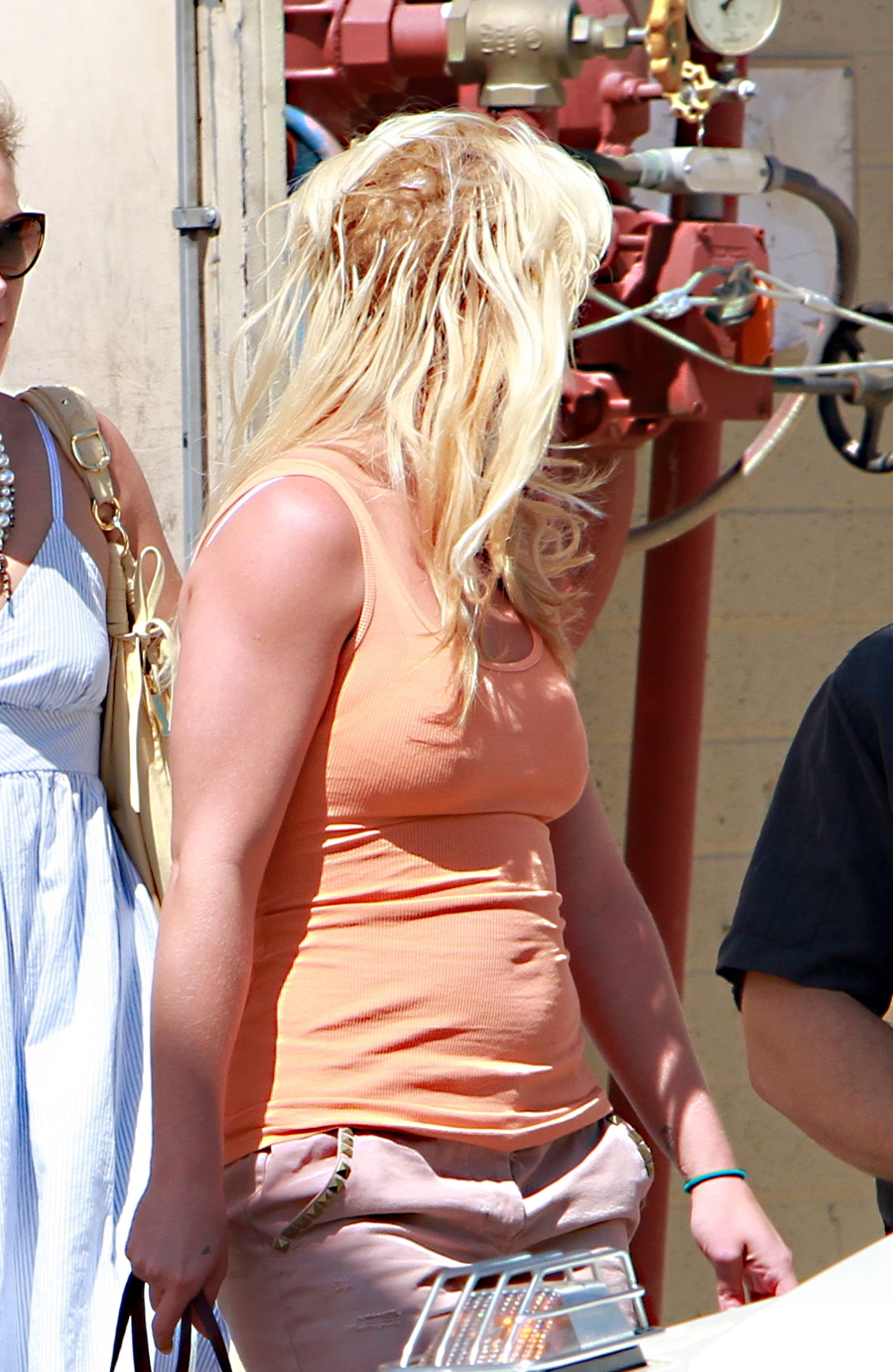 YIKES. Britney and her weave: it will always be a battle of the ages.
Okay, two Britney stories for you. First off, the child abuse investigation against her has been officially closed by the LA County Department of Children and Family Services. Back in June, Britney's former bodyguard went to The Sun (through "sources") and told horrific stories about Britney beating her kids with belts and feeding them food they were allergic to. But it was probably all bullsh-t, and now Britney doesn't have to worry, I guess.
Second story – Britney just released her latest teaser campaign for her new fragrance, Radiance. The bottle is so sparkly and childish! It's kind of cute, I guess. Britney's perfumes still sell like hotcakes, so that's good.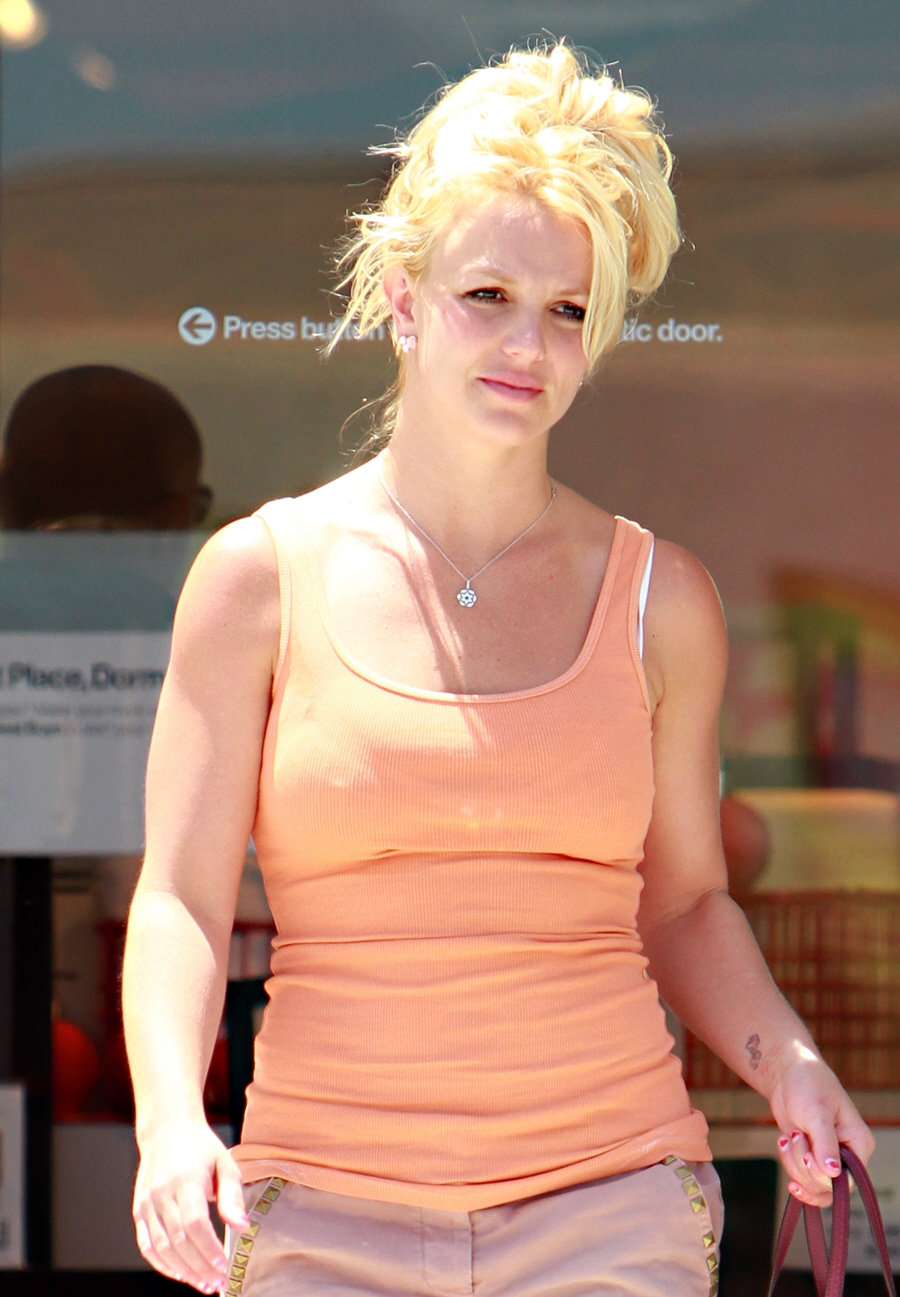 Photos of Brit on July 20, 2010, credit: Fame.