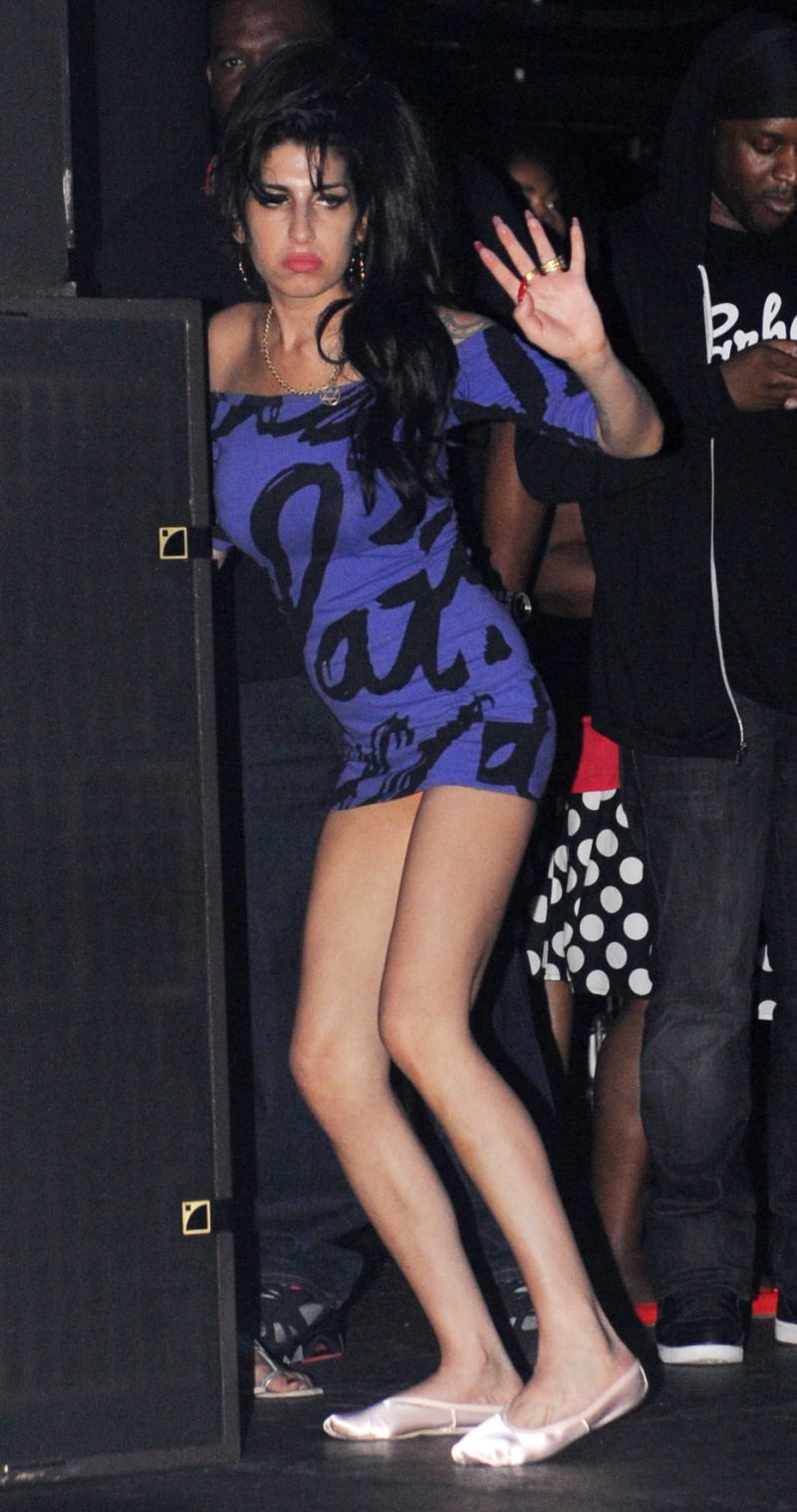 Some of our finest celebrity wrecks generally have a "tell," as we would say in poker. A "tell" to inform of us of just how f-cked up they are. Britney Spears' "tell" is the state of her mangy, budget weave, and her glassy eyes. Lindsay Lohan's "tell" is her puffy lips and whether or not she has cocaine littered about on her shoes. Amy Winehouse's tell is two-fold: first, the immediate check to see if she's wearing her dingy, horrible, crackhead ballerina slippers out in public. Second tell: Is she pushing her ass out? That's tricky though, because when Winehouse got her horrible implants, she's been looking off-kilter, drunk or sober. Sometimes the ass-out doesn't necessarily mean she's wasted, but take it with the slippers, and yes, this bitch is drunk as hell.
Now, Amy has been making "a huge effort" to be sober ever since she got with her new boyfriend, Regg Traviss. She's been going out in public at night looking relatively lucid (although not completely sober). But then these photos came in – this is Amy last night, backstage as Nas and Damian Marley performed in London. This is the drunkest she's looked in a month. Ballerina slippers? Check. Ass out? Check. Seemingly numb breasts, or a total disregard whether she's half-dressed? Check. Sucking her thumb like it was a bottle of Stoli with a nipple? Check. Verdict: Drunk as a skunk.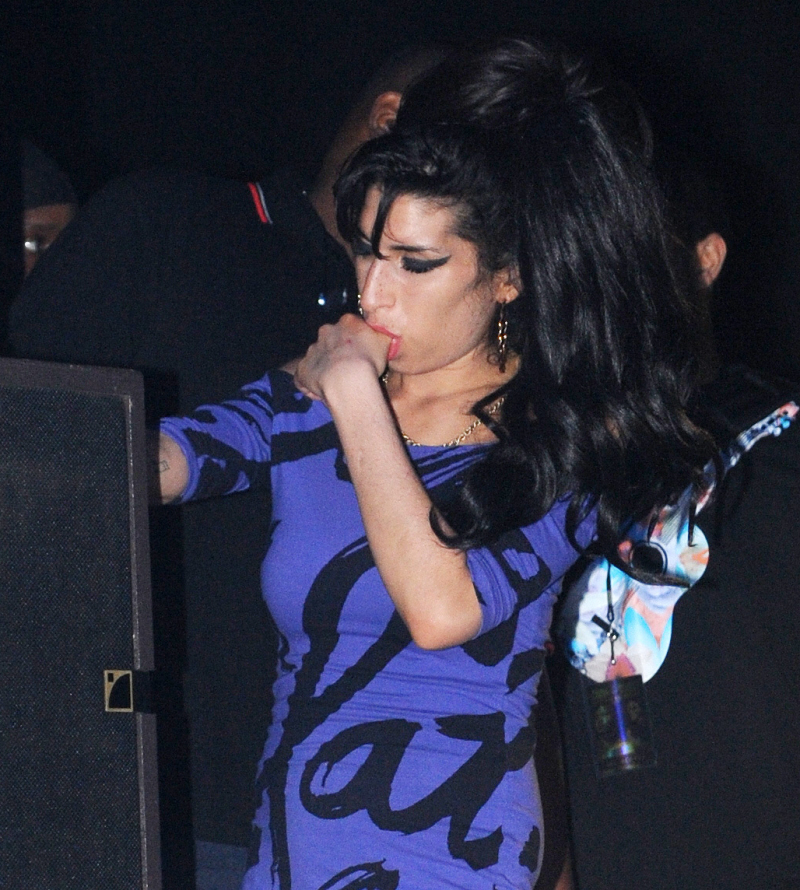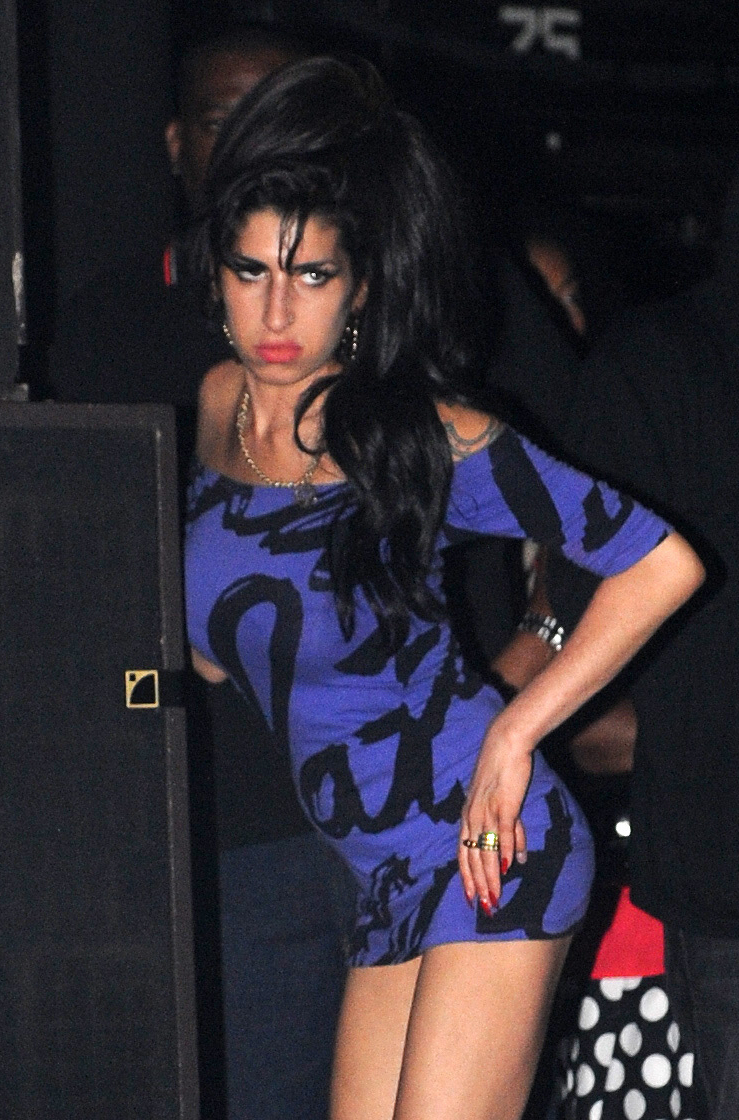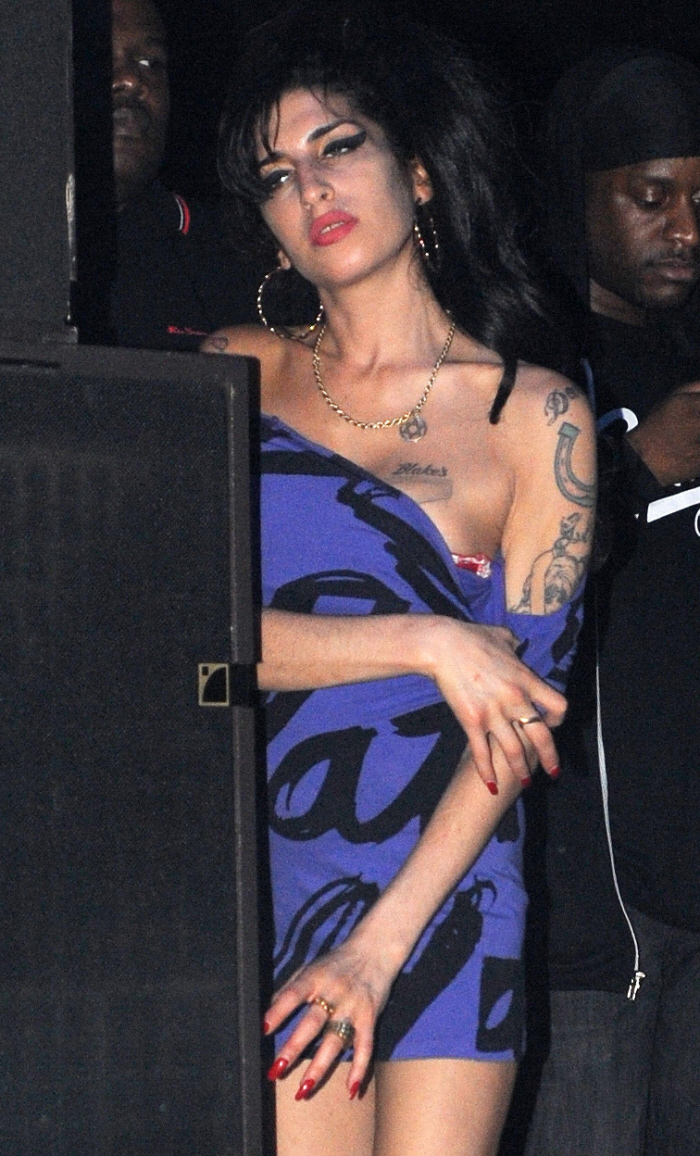 Amy on July 20, 2010. Credit: WENN.