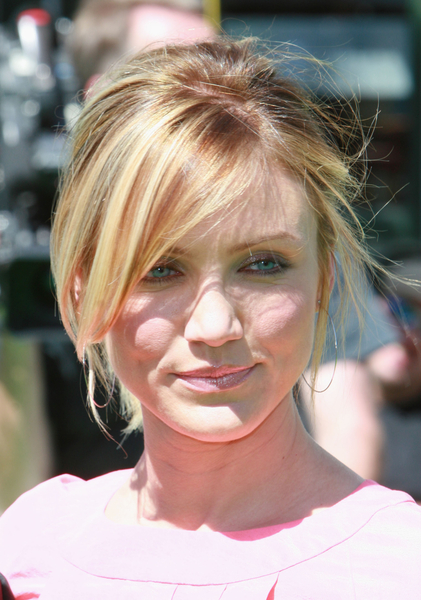 Cameron Diaz issued a statement yesterday about the tragic loss of her father, Emilio Diaz at the age of just 58. Cameron's dad was an oil company employee for over 20 years until he retired in 1998. He was battling the flu and developed pneumonia, complications from which led to his death:
"My mom, sister and I are deeply appreciative of the overwhelming outpouring of love and support during this difficult time for us and all of our family," the actress said in a statement through publicist Brad Cafarelli.

"My dad was loved by so many people and his humor and spirit will always live on in our hearts."
[From E! Online]
Cameron, 35, her sister Chimene, 37, and their mother Billie are together at their family home in Seal Beach, California surrounded by their friends and family.
Production has stopped on Diaz's film My Sister's Keeper and she has canceled a planned appearance at a party for British GQ, where she appears on the cover this month.
Our hearts and thoughts are with Cameron and her family at this tough time. I mentioned in an earlier post about this that my dad is older than that and I can't imagine losing him so young. That's a tough thing to go through.
Cameron is shown at the Shrek The Third premiere on 5/6/07, thanks to PRPhotos.