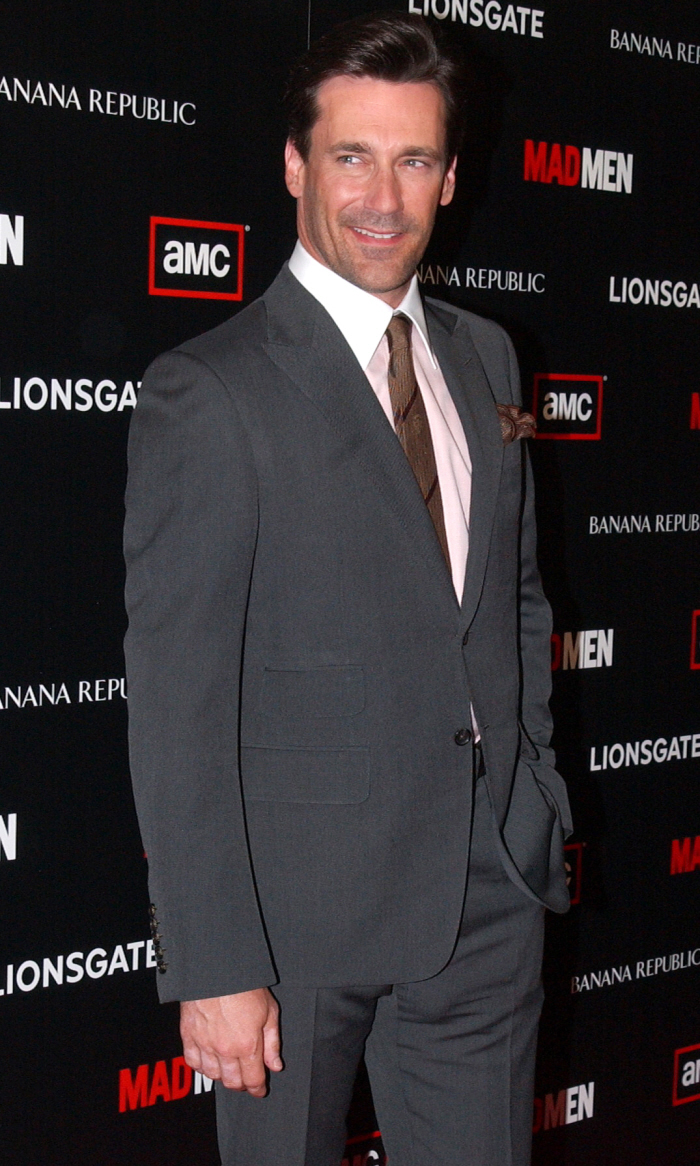 *This entire post is a SPOILER for the premiere episode of Mad Men's Season 4, which aired last night*
If I don't write about last night's premiere episode of Mad Men, I'm going to go crazy. It was so good, I couldn't even get to sleep last night. It was so good, my mother called me in the middle of it so we could discuss how delicious Jon Hamm is. For AMC's video recap, below:
That recap did tend to focus on the business of Sterling-Cooper-Draper-Price, which is fine. I love the business-related parts of the show too. But the recap missed my two favorite parts. First of all: DON DRAPER LIKES IT ROUGH. Dear God, he hired a hooker (on Thanksgiving!) and paid her to smack him around. Literally. She was on top of him and he said, "You know what I want" and she slapped him over and over as she was on top of him. It was SO HOT. Jesus. That's the real reason I couldn't get to sleep. My second favorite part were the scenes between Peggy and Don – they just adore each other so much, and those two actors just play so beautifully with each other. Oh, I just remembered another favorite Draper scene – when he's in the backseat of the taxi with the girl, and he leans in for the kiss. HOT DAMN.
I just love this show so much. I'm hopelessly addicted. I'm a Lohan for Mad Men.
Any other thoughts, Hamm-holics?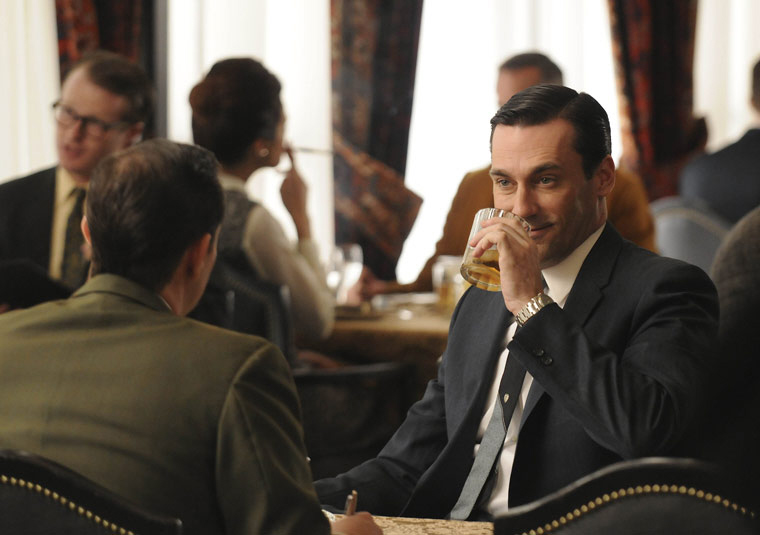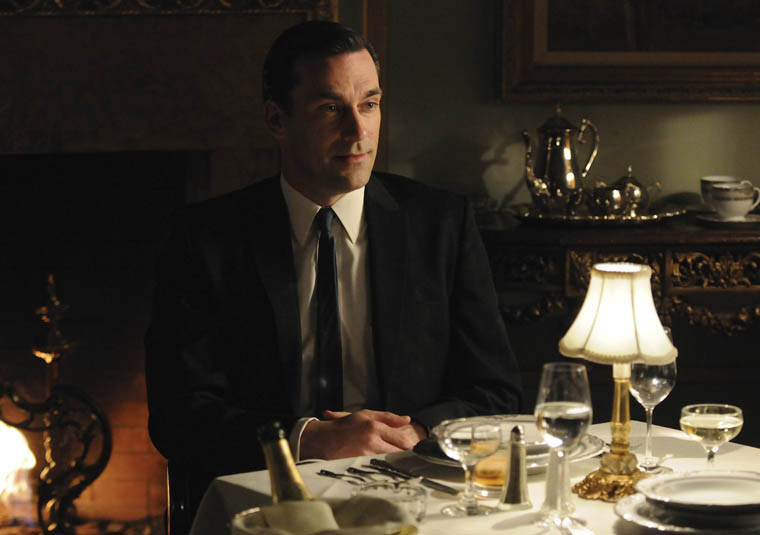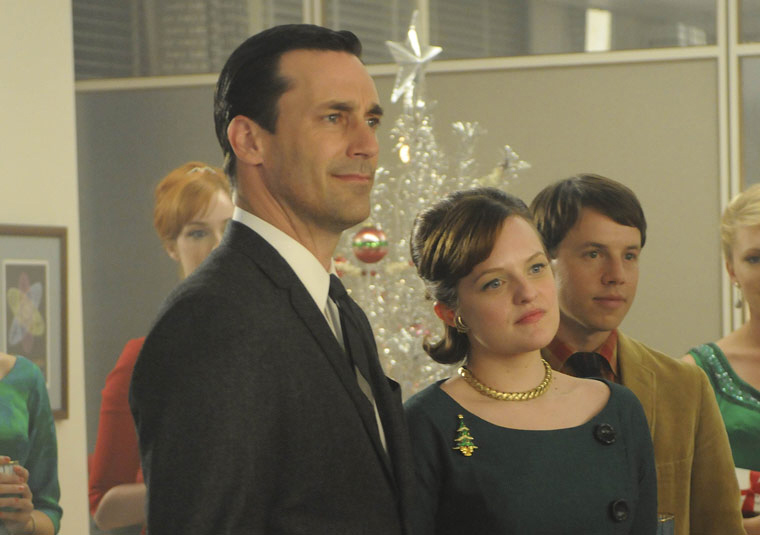 Mad Men photos courtesy of AMC. Additional photo of The Hamm courtesy of WENN.