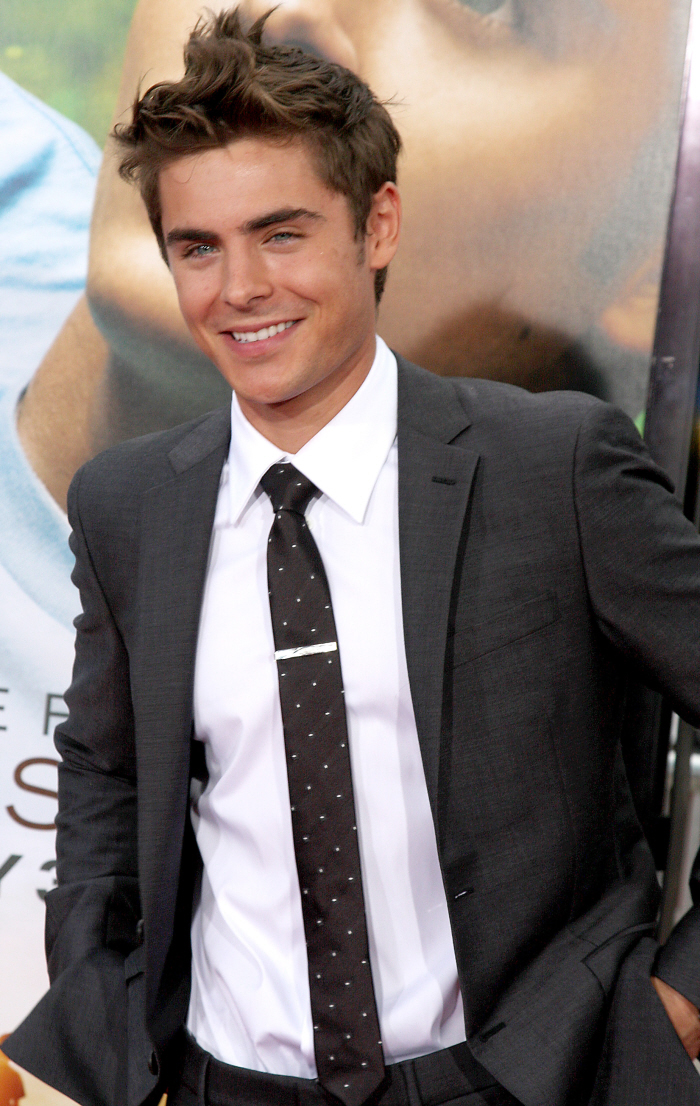 *Note: This is sponsored post. Universal Studios is one of our advertisers.
What's the verdict on Zac Efron? I still don't know. I've included him on one of our Hot Guy Friday posts, and many of you seem to like him, in a cougar-to-jailbait kind of way. I'm not calling you people old, I'm just saying that Zac Efron's youthful prettiness and studied insouciance seem to bring out the cougar in all of us, even the young(er) girls. From what I've read about him, he seems like a really sweet kid too, very generous to fans, very professional and very ambitious. There are totally worse adjectives to use when describing a member of Young Hollywood (like brat, moron, entitled, a–hole, etc), so all in all I have high hopes for Zac.
Zac's big star vehicle this year is the lead in Charlie St. Cloud. I have to admit, I always watch the trailer when it comes on TV. It seems like the film could veer towards cheesy and melodramatic, but it also seems like the film will succeed or fail on Zac's performance, which by all accounts is solid. Anyway, Universal sent us this making-of video for Charlie St. Cloud, and it's pretty interesting. Zac… shirtless. He's got a really nice chest. Mm… cougar time:
And here's the full trailer for Charlie St. Cloud:
Not only does he have a nice chest, he has absolutely gorgeous eyes too! Paul Newman blue. Lovely. He needs to fix that damn hair though.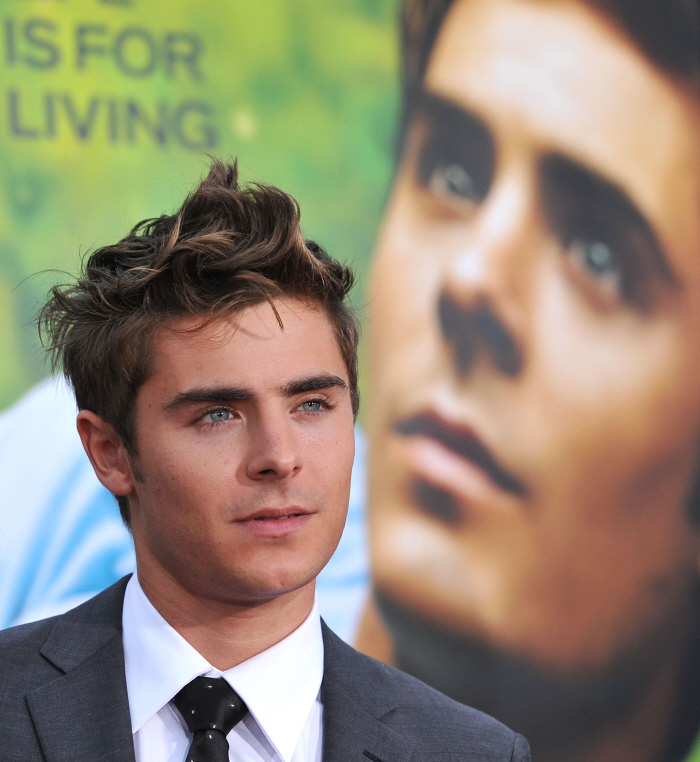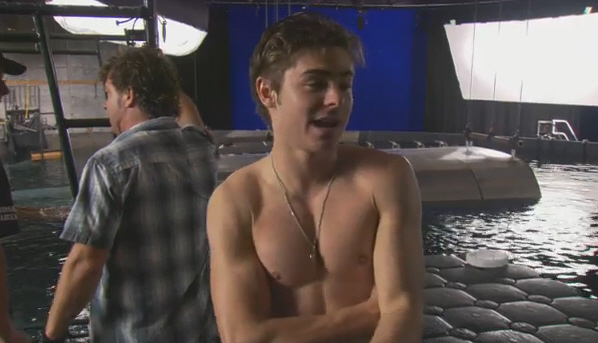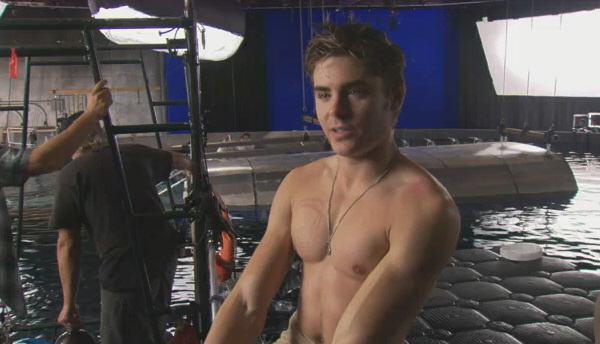 Zac at the Charlie St. Cloud premiere on July 20, 2010. Credit: WENN. Additional shirtless screen caps courtesy of Universal.