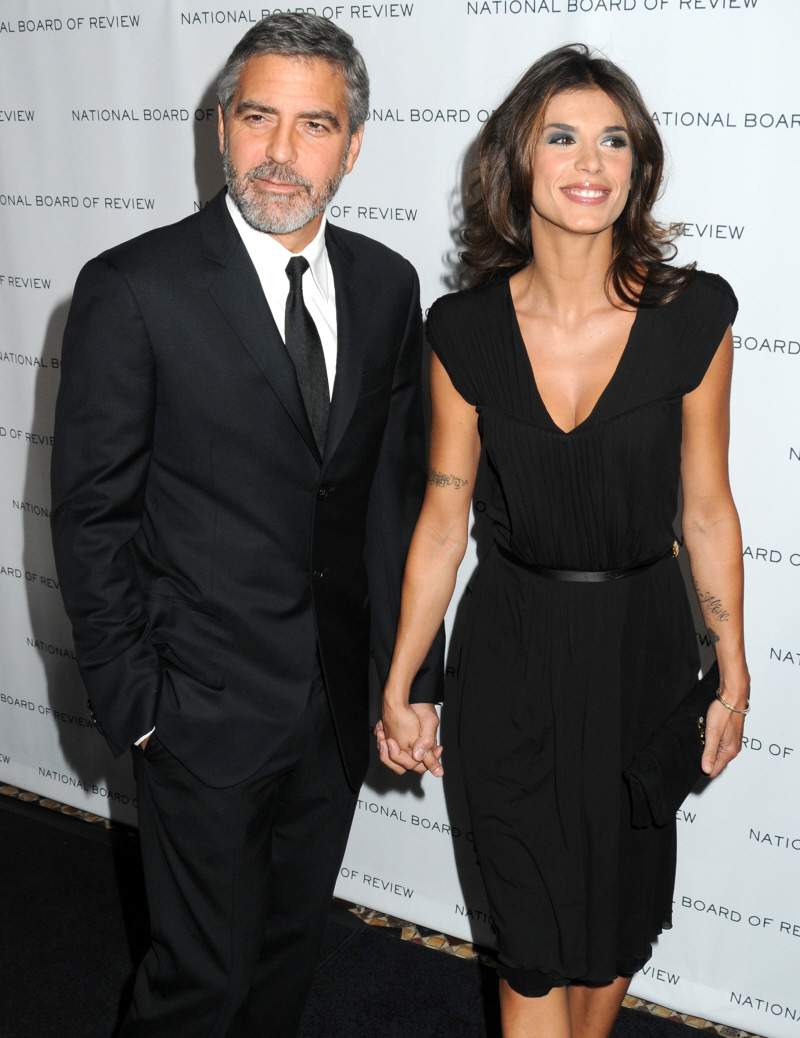 A few days ago, rumors and reports began to circulate that Elisabetta Canalis' name was being heavily mentioned during the course of an ongoing cocaine-and-hooker scandal in Milan, Italy. Basically, hookers/call girls/escorts were hired to hang out with rich clientele and VIPs in some nightclubs. Some of the hookers who got caught up in the investigation began dropping Canalis' name, saying stuff like, "Yeah, I totally did coke with Eli a bunch of times, back when we both worked the scene" – not an exact quote, but something like that. These escorts were not necessarily paid in cash money, per se, but often got "paid" in coke and rich, generous boyfriends. Some of you complained that I implied too heavily that Elisabetta was a cokewhore. Maybe I did. But I still think she has cokewhore roots.
So… this could be a horrible scandal, or it could totally be sufficiently whitewashed. People Magazine hasn't reported anything about it yet, but the story is on heavy rotation on other entertainment sites. Neither Elisabetta nor George Clooney has said anything about it yet, but E! News has some sources in the Clooney Camp to do a little mainstream damage control. Guess what? Clooney isn't done with that bodacious ass!
George Clooney's pristine rep seemed in danger of being sullied when accusations emerged that his ladylove was just as familiar with nose candy as he was with arm candy.

And while Elisabetta Canalis and her Oscar-winning other half have yet to publicly acknowledge the testimony that connects the Italian TV host to a nightclub cocaine and prostitution ring, sources close to the duo tell E! News that privately, she is "distraught."

"I have heard that Elisabetta is distraught but that George is standing by her," Milan socialite and party girl Francesca Biagini told E! News. "In Milan, everyone is talking about this. It's a huge scandal and we think more celebrities will be named."

Biaglini, a regular on Italy's club circuit, made clear that while she routinely saw Canalis out on the town, she never once saw Clooney's girlfriend du jour engage in any form of illicit behavior.

"Elisabetta was a regular at Hollywood in Milan for several years," she said. "She's friends with a lot of the models who live in the city. I last saw her there at a birthday party last year for the captain of AC Milan. I never saw her doing cocaine, but she's always the life and soul of the party. She's a fun girl."

And while Biaglini never witnessed indiscretions on Canalis' part, she is certainly not disputing the other claims put forth in the incriminating testimony.

"A lot of girls would come out of bathroom stalls sniffing and they would check their noses in the mirror," she said.

Another source added that the club's management secretly filmed the celebrities (and presumably, the less bold-faced names as well) on their bathroom drug excursions, so if footage of Canalis engaging in such behavior exists, it's likely only a matter of time before it makes its way out.

"Perhaps the club manager was planning some sort of blackmail/extortion," the source said. "That makes sense as he's currently under house arrest."

Whether or not any famous company is in his future remains to be seen.
[From E! News]
Ooh, I love the euphemisms! Whenever you see "model" read it as "hooker." And then do a shot of vodka. And whenever you see "She's a fun girl" read "She loves orgies, cocaine, rich men, whips, jewelry and anal." And then do a line off of a hooker's ass. Ah, Italia!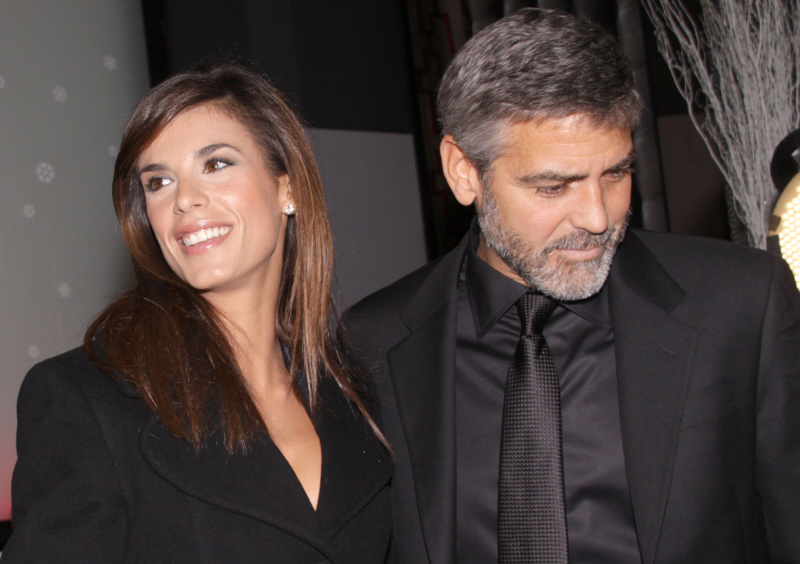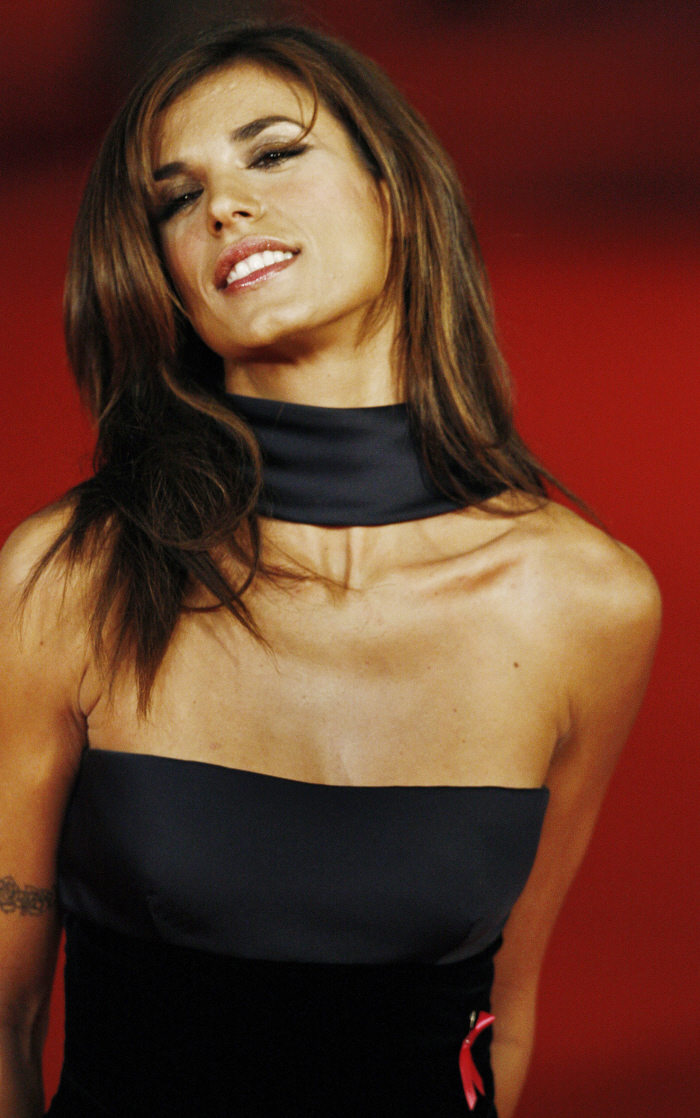 George & Eli on October 17, 2009, and on January 11 & 12, 2010. Credit: WENN.