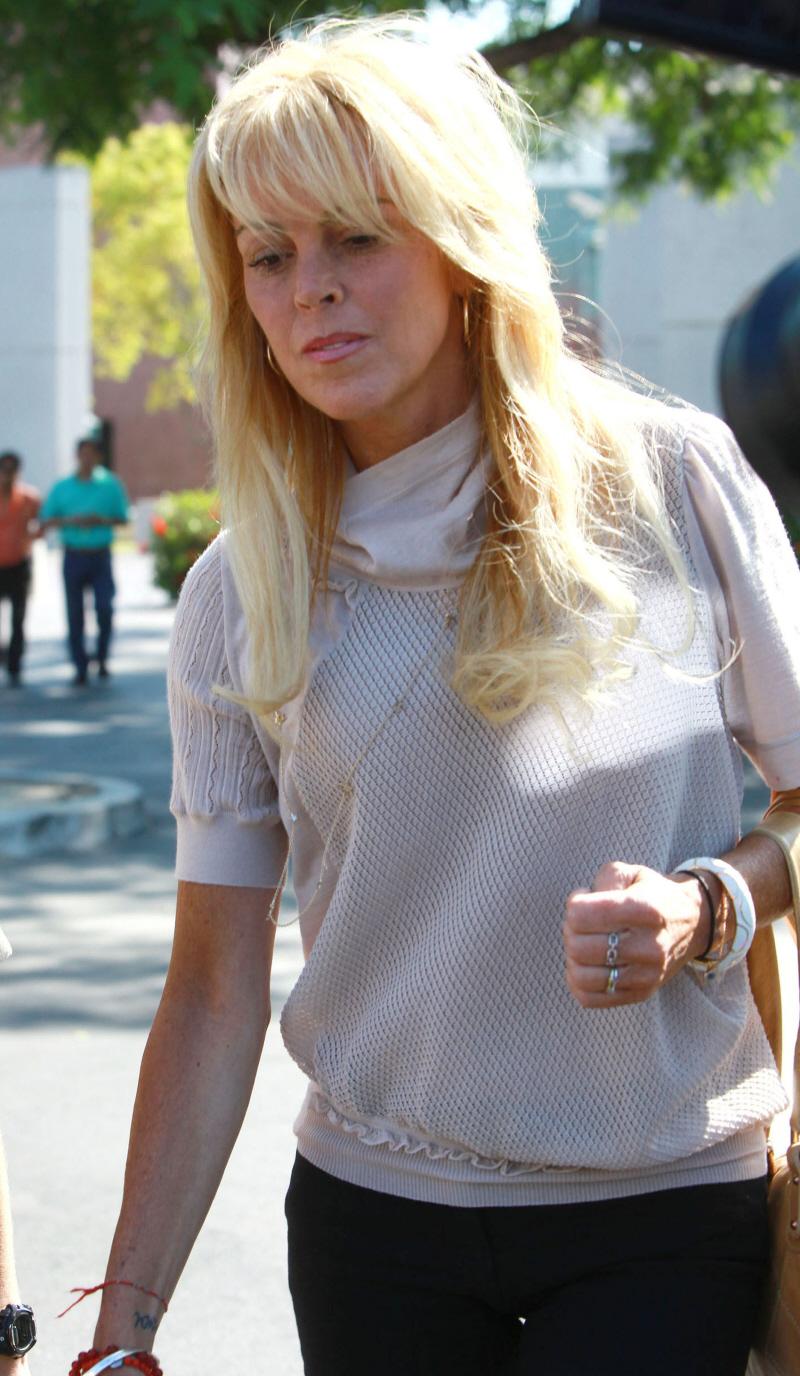 Delusion McMother-of-all-Crackheads speaks! No, that doesn't quite have the poetry I wanted. Mother Crackhead? That sounds better. Mother Crackhead (aka Dina Lohan) has given an exclusive interview to Radar, and her delusions seriously know no bounds. Dina bitches and whines about her darling CHILD crackhead "doesn't even have a pillow to sleep on… I talk to her through glass. There's a phone and we put her on speaker but I can't even hug my daughter. She's treated like a common criminal." While I NEVER! Imagine me, clutching my pearls at the sheer HORROR of a 24-year-old entitled bitch going without a pillow for two whole weeks… all for being a drunken, coked out mess who stole a car and kidnapped three people on a terrifying crackhead journey of destruction AND pissing away the next three years of probation and a gentle slap on the wrists by plummeting even further into a downward spiral of entitled narcissism and cracked-out shenanigans. Hmpf! NO PILLOW!!!!
Lindsay Lohan is NOT getting special treatment in jail and her life behind bars has been anything but comfortable, her mom Dina told RadarOnline.com in an exclusive interview on Thursday.

Lindsay, 24, doesn't even have a pillow and talks to her mother and other visitors through a glass partition using a telephone, Dina revealed. Some reports have claimed Lindsay has a cell phone but Dina says that's far from the truth.

"She doesn't have cell phone privileges, that's absurd. She doesn't even have a pillow to sleep on," Dina told RadarOnline.com exclusively. "I talk to her through glass. There's a phone and we put her on speaker but I can't even hug my daughter. She's treated like a common criminal."

But the Mean Girls star has been treated well while locked up, according to her mom.

"I have to say that the people inside have been pretty cool to her…the guards and the inmates." Dina told RadarOnline.com

Lindsay has been at the Lynwood Correctional Center for nine days and is expected to be released any day. She will head straight to an inpatient rehab facility, most likely in Los Angeles. Her mom is greatly relieved.

"We're all so happy that this is finally coming to a close," Dina told RadarOnline.com. "When this first happened, we were all hysterical messes. But I'm so proud of Lindsay, she's been so strong and positive, even under what I consider to be a extremely harsh punishment."

Dina and Lindsay's younger sister Ali were on their way to visit the actress on Thursday afternoon.
[From Radar]
And this is why I don't think Lindsay will ever get better. Because nothing is EVER Lindsay's fault, so how could anything EVER be Mother Crackhead's fault? Instead, Lindsay gets praised and the glowing pride of Mother Crackhead, all for spending the "extremely harsh punishment" of two little weeks in a jail cell and being forced to create asinine crack drama to amuse herself – stuff like wailing and crying and begging for special treatment.
As for how Lindsay is really doing in jail, we have no idea, honestly. Dina makes it sound just terrible, like she's going to call up her good friend Geneva Convention and get them to investigate why there are no Fudgie the Whale cakes on demand. Meanwhile, Lindsay's lawyer Shawn Chapman Holley seems to want to dial down the crack drama. Holley has given a series of quotes to People Mag and other sources basically saying that Lindsay is just fine. In her most recent statement, Holley said Lindsay is "looking forward to her release… It's a light at the end of the tunnel."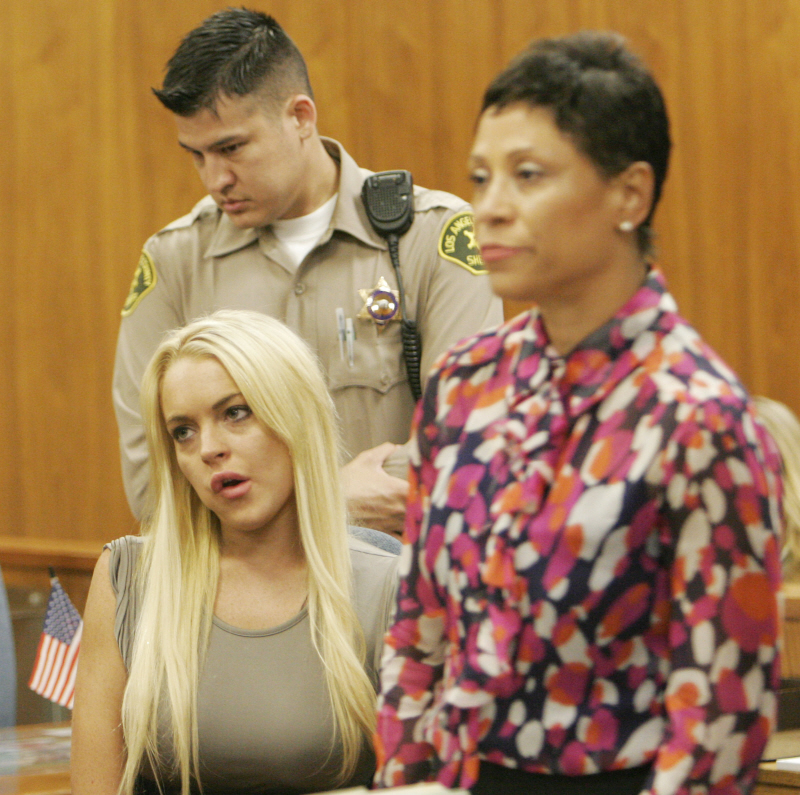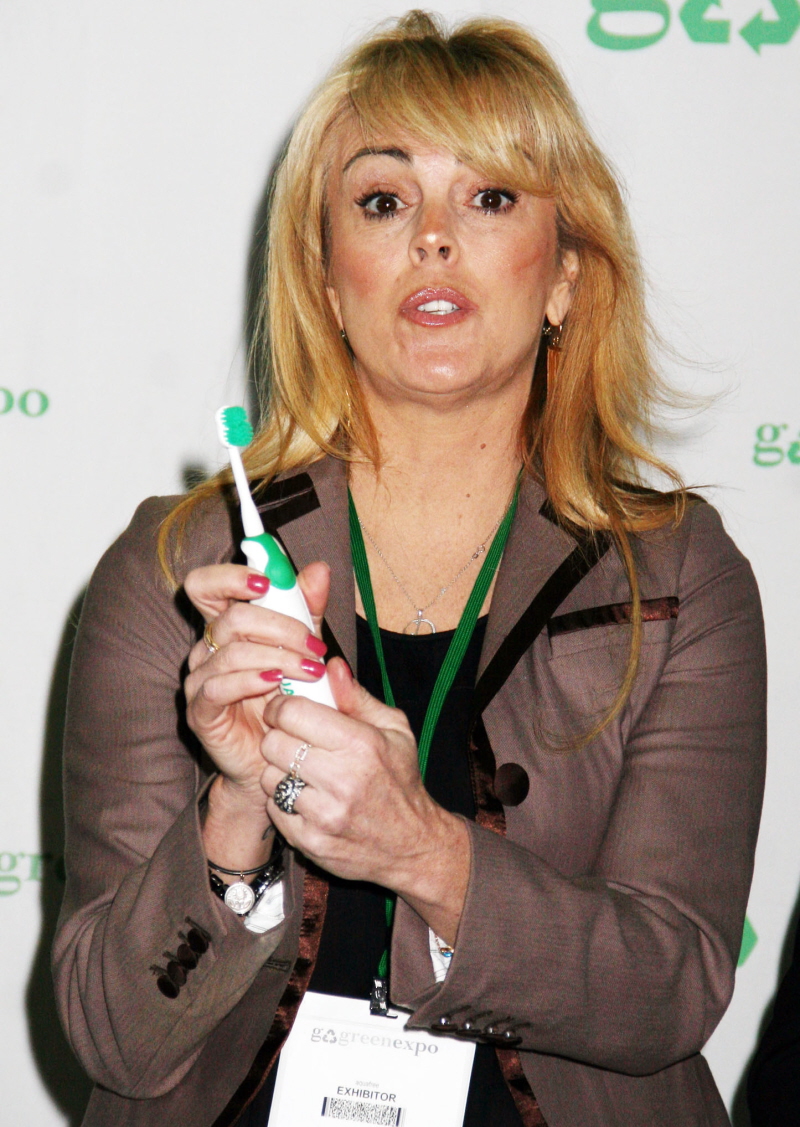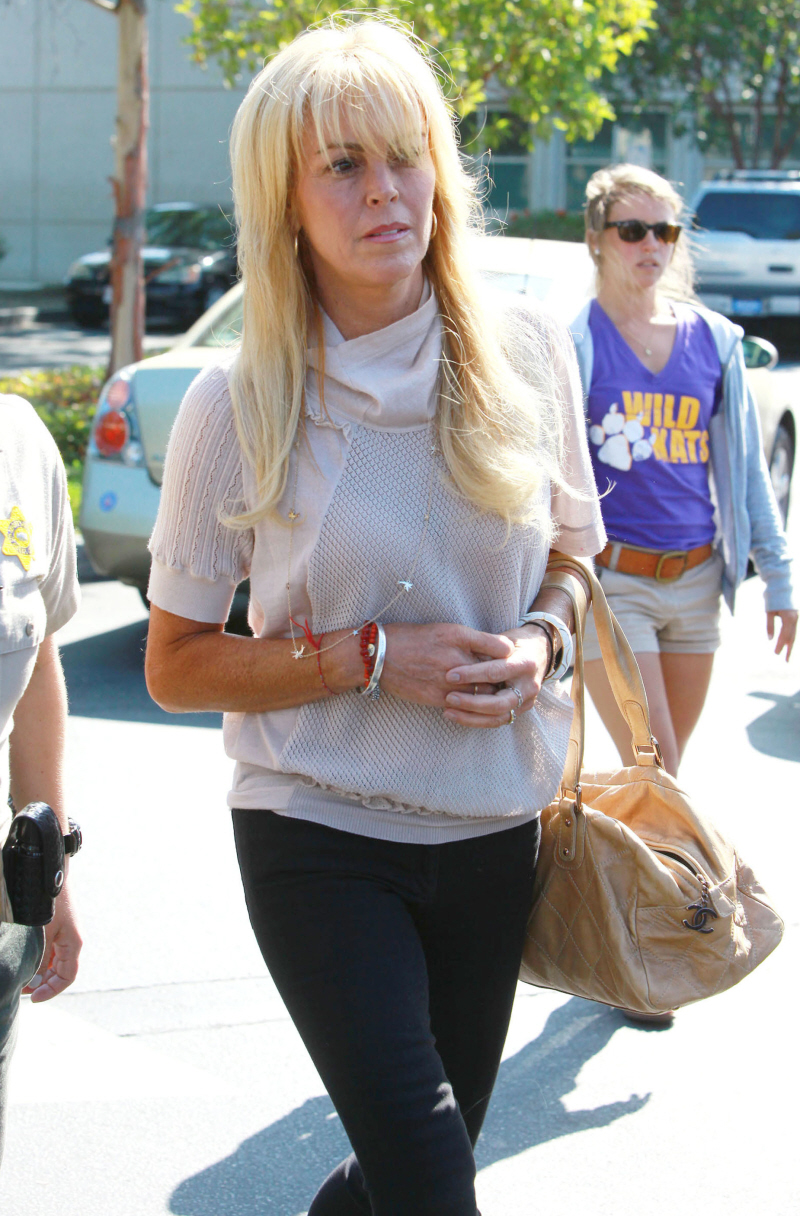 Dina Lohan, seen exiting the jail on July 26, 2010. Also, Dina on March 19, 2010. Credit: WENN and Fame. Lindsay at the courthouse on July 20, 2010. Credit: WENN.