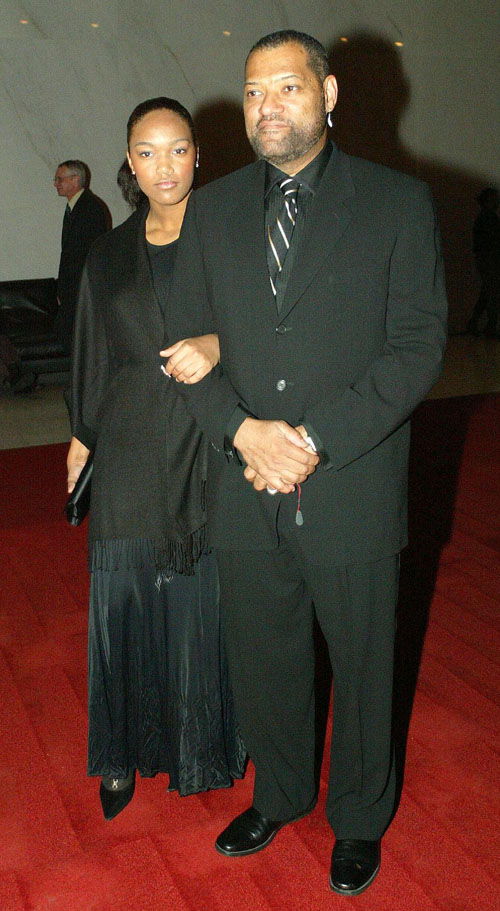 Montana with her dad in 2006. Credit: WENN.com
In a sad commentary on the state of fame, Matrix star Laurence Fishburne's 19 year-old daughter is voluntarily releasing what sounds like a professionally shot and edited adult film through porn juggernaut Vivid. Fishburne's daughter, Montana, is quoted as saying that she's doing it to follow the Kim Kardashian route to success: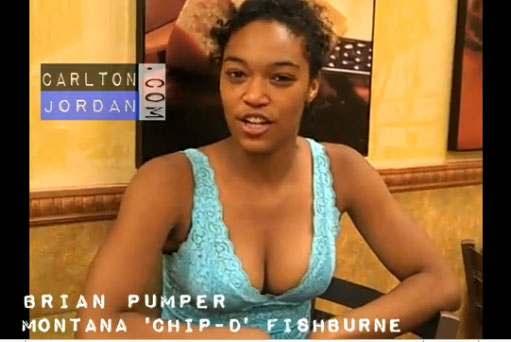 Laurence Fishburne's 19-year-old daughter is making a serious push to break into Hollywood — and she's doing it with a hardcore sex tape.

TMZ has learned Montana Fishburne is starring in a porno flick for Vivid Entertainment — explaining, "I've watched how successful Kim Kardashian became and I think a lot of it was due to the release of her sex tape."

Unlike the celeb she admires — Montana is not arguing that her tape was stolen or obtained illegally.

We're told the flick is set to be released in August.
[From TMZ]
What is Kim Kardashian going to say about this? Is she going to advise Montana against it, just as she told that woman not to get plastic surgery like she did? Is this sad, enterprising, stupid or a bad combination of all three? It does represent a new direction in faux-celebrity sex tapes – voluntary release and admission. (Why does that sound dirty to me?) Paris Hilton and Pamela Anderson started this trend with what seemed like legitimately leaked home sex tapes. Then we had reality stars like Kim Kardashian and Kendra Wilkinson signing off on the release of their amateur footage and turning around and claiming to be "devastated" that they earned so much money and headlines. Real Housewife Danielle Staub didn't bother feigning surprise when her preening x-rated tape got out, and now Fishburne's daughter pretty much spells it out for us – she's doing it for the fame and cash.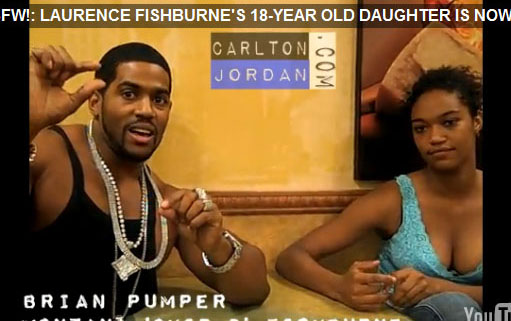 I found a NSFW interview (audio is descriptively explicit and not for under-18) with Montana and a roided-up male porn star/director talking about her new career to a paparazzo while out at a Subway in LA. She explains that she's in a new film called "Phatty's Rhymes & Dimes 14" and looks uncomfortable while "Pumper" goes on at length about finding fresh meat for the porn industry and filming a girl's first scene. I felt a little sorry for her actually. The Pumper guy describes a "hypothetical" scenario of a young woman's first experience in porn and how she's insecure at first but turns into a "freak" when the camera is rolling. Montana looks off into the distance shyly but when Pumper talks about how well the unnamed woman performs she starts to smile and looks proud.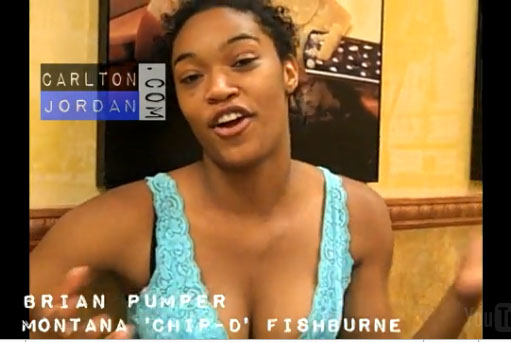 At 2:50 in the second video on this page, Montana starts to talk. She says "The first time is really nerve wracking. You're on camera, but I have a lot of at home experience… the camera loves me, I love the camera. When it starts it's a little uncomfortable, but if you're just natural… as long as you perform well… I know what I do and I know it well. I have confidence in what I do." As for why she's embarking on a career in porn, she explains "It wasn't a goal, but it was a step in a direction." It sounds like Montana, screen name "Chip D" is primarily doing scenes with her boyfriend, a high-looking skinny guy with an afro who goes by "J Pipes". (photo below.)
Interestingly enough, the website with the paparazzo interview lists Montana's age as just 18. Whether she's 18 or 19, her famous dad is not likely to approve.
Most images are screenshots from video available on CarltonJordan.com