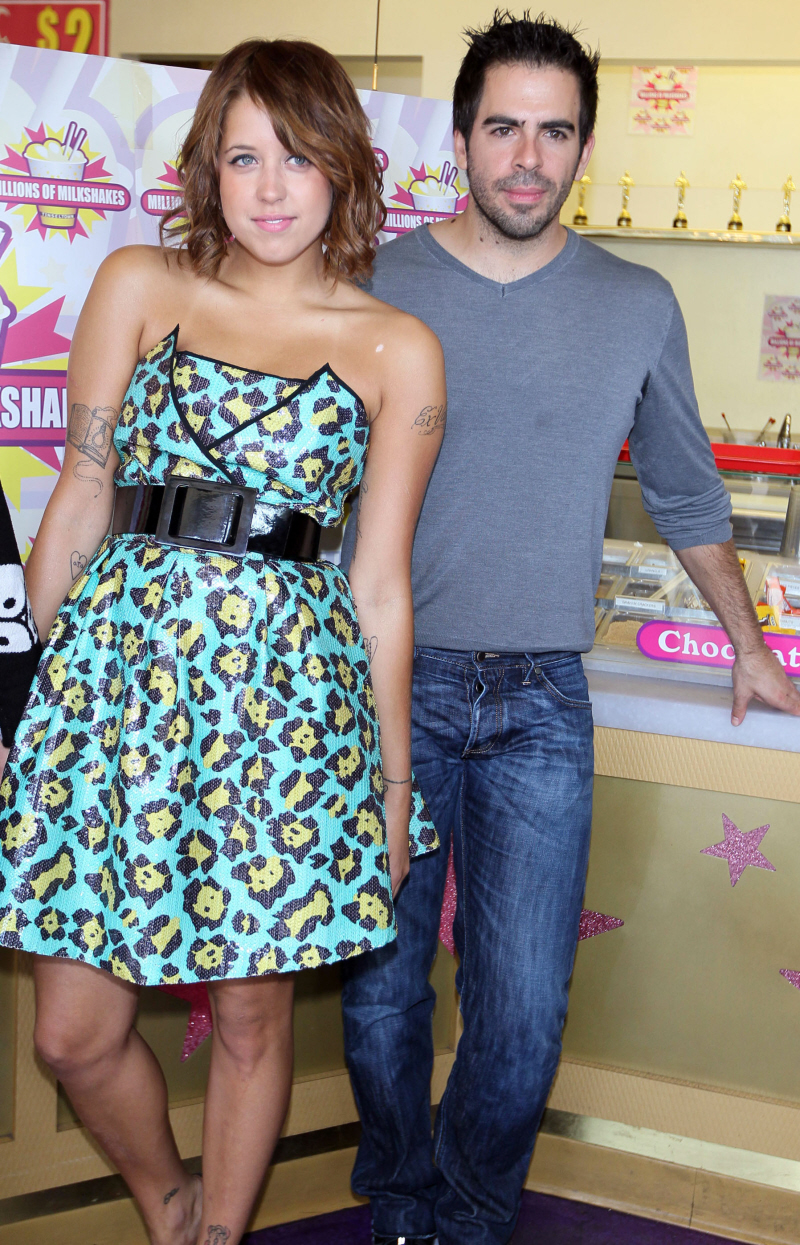 I know many of you are going to be all "What?" and "Who?" and "Them? Aren't they crackheads?" But seriously, this is interesting. According to the British tabloids, Eli Roth and Peaches Geldof are engaged and plan to be married in January. Eli is 38 years old, and a successful director (Hostel) and actor (Inglourious Basterds) who has A-List friends like Quentin Tarantino and Brad Pitt. Peaches Geldof is 21 years old, and she's a lazy little idiot who writes listicles for Nylon about why she dislikes baggy sweaters. Oh, and she was in a crazy heroin-and-Xenu sex scandal, which caused her boyfriend Eli to publicly mock her ex-lover's mommy. Sounds like a heavenly combo, right? Oh, and it will be Peaches' second marriage.
PEACHES GELDOF is to wed for the second time – aged 21 – after a whirlwind romance with horror movie director ELI ROTH. BOOMTOWN RAT SIR BOB's wild child daughter, whose previous marriage to US musician MAX DRUMMEY lasted just seven months, will tie the knot on a New York rooftop in January.

Peaches and Inglourious Basterds star Eli, 38, plan a Jewish ceremony in front of 50 guests with views across Manhattan.

And last night a Hollywood pal said: "We wouldn't be surprised if they started a family together very soon."

The couple have only been dating since March but Peaches recently moved to Los Angeles to live with her lover. They bought a pet pig together and Sir Bob is understood to have given Eli his seal of approval.

The friend said: "They are confident this is the real deal. They want a wedding on a New York rooftop and plan to invite about 50 friends including Quentin Tarantino. Apart from the trendy venue it will be a traditional Jewish ceremony in keeping with Eli's family faith. They are trying to keep it secret – I don't know if Peaches' dad knows yet."

In April Eli wrote an open letter defending Peaches after artist Ben Mills posted saucy pictures of her on the internet following a one-night stand.
[From The Sun]
Wouldn't it be interesting if Eli's Judaism was the dealbreaker in this relationship? Like, all of the Xenu, heroin, Confederate flags, raunchy photos and general stupidity are just fine, but when Sir Bob Geldof finds out that his darling crackhead daughter is actually going to marry a practicing Jew, he's going to put his foot down. Oh, and what Eli's poor family must be feeling! Good Lord. Will Peaches convert?!?
UPDATE: Agent Bedhead just informed me that both Eli and Peaches are denying they are engaged on their Twitter accounts.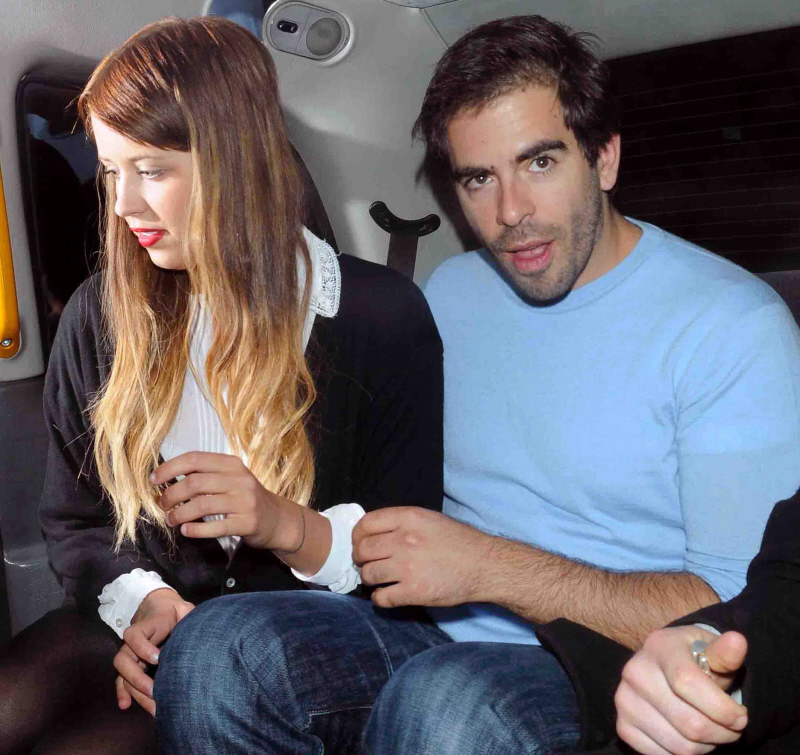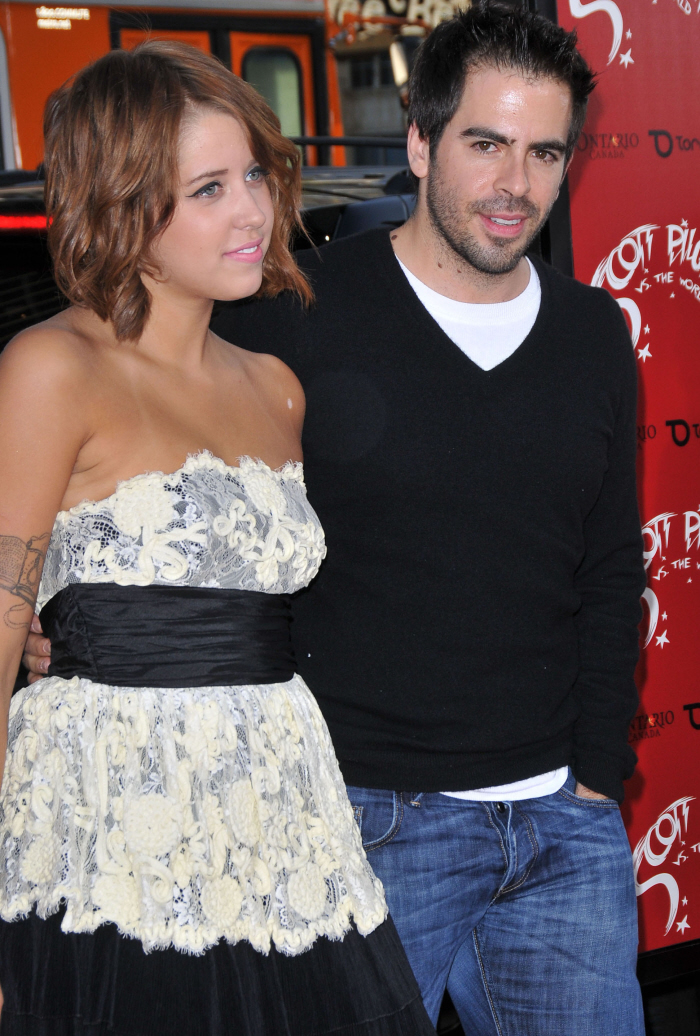 Peaches and Eli on July 16, and then on July 27, 2010 at Millions of Milkshakes, also at a premiere the same day. Credit: WENN.