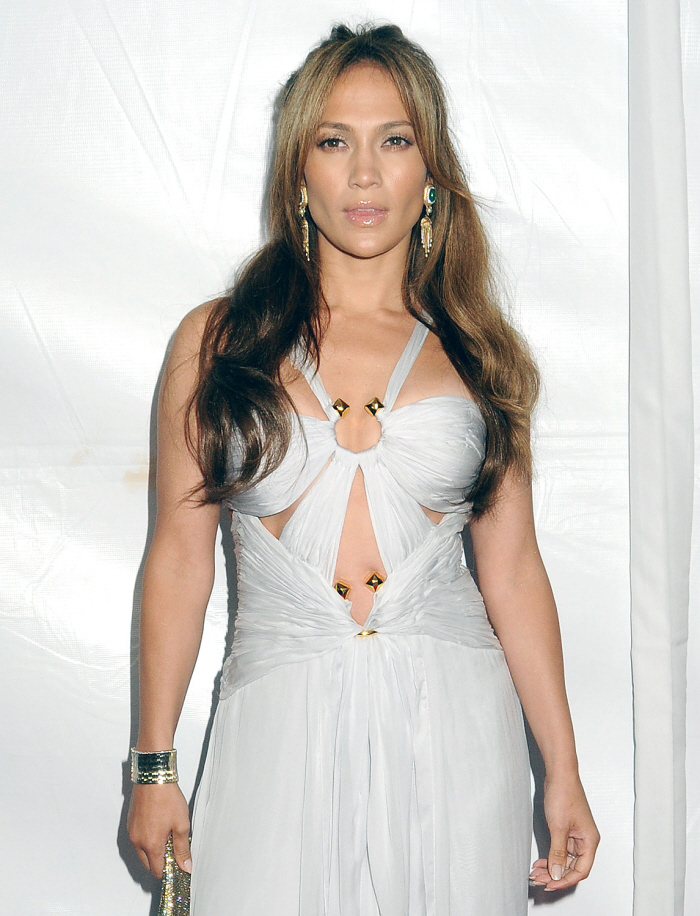 In the wake of Simon Cowell's departure from Fox's monster hit, "American Idol," the show's producers seem to be scrambling to make the show relevant. Last season's Ellen Degeneres experiment was an epic fail, and no one seems to be more aware of this than Ellen herself. Ellen announced yesterday that she is not coming back as a judge on the show, citing work conflicts and her inability to say negative things about any of the contestants.
Talk show host Ellen DeGeneres, who became a full-time judge on the show during its ninth season, is bowing out of the series, PEOPLE has learned.

"A couple months ago, I let FOX and the American Idol producers know that this didn't feel like the right fit for me," she says in a statement. "I told them I wouldn't leave them in a bind and that I would hold off on doing anything until they were able to figure out where they wanted to take the panel next. It was a difficult decision to make, but my work schedule became more than I bargained for."

DeGeneres adds, "I also realized this season that while I love discovering, supporting and nurturing young talent, it was hard for me to judge people and sometimes hurt their feelings. I loved the experience working on Idol and I am very grateful for the year I had, I am a huge fan of the show and will continue to be."
In the same statement, Idol creator and executive producer Simon Fuller says, "I loved Ellen's passion for the artists and her nurturing skills. She brought honesty and optimism to our judging panel and I will miss her greatly."

Peter Rice, the FOX entertainment chairman, says, "We love Ellen and understand and support her decision to bow out of Idol. We were fortunate to receive the humor, energy and love for talent that she brought to the show."

A longtime fan of Idol, DeGeneres signed on to replace Paula Abdul after Abdul Tweeted about her departure in August 2009. "I'm going to have a day job and a night job," DeGeneres said at the time. "This is exciting for me."

In January, Cowell announced he was leaving to concentrate on bringing his U.K. hit The X Factor to the U.S
Well, that didn't last long. I have to applaud Ellen for realizing that she's not really cut out for the job. Her presence on the show did nothing for the ratings, and even when the contestants sucked really bad, she couldn't bring herself to tell them the truth. It also looks like much-hated judge Kara DioGuardi won't be back at the judge's table next season, either- but in her case, she didn't bow out voluntarily. Both TMZ and Deadline Hollywood are reporting that the songwriter has been fired, and that the show is returning to a three-judge format. Rumored to be replacing Kara and Ellen? Jennifer Lopez and…wait for it… Aerosmith front man Steven Tyler!
We've just learned the backstory of how Ellen DeGeneres bowed out of American Idol and who will be the new judge taking her place. It's Jennifer Lopez, whose singing and acting career has been on the skids after her recent movie failed at the box office in the spring and she was dropped by her record company Sony Music Epic Records this past winter. We hear her manager Benny Medina (whom she once fired) orchestrated the meeting with the American Idol producers a month ago, and negotiations have been ongoing ever since. We've learned a deal was closed earlier this week under the utmost secrecy. Today's news came shortly after Nigel Lythgoe returned to Idol as an executive producer. He has vowed to shake up the show's team of judges in the wake of the departure of Simon Cowell, publicly stating that he always thought a panel of three and not 4 made the most sense.

Still to be decided is who will replace Simon Cowell. Everyone associated with the show wants Elton John, but we hear he's asking for too much money and has too many touring commitments he can't get out of.

2ND UPDATE: Tonight, unconfirmed reports say Idol has offered Cowell's judge seat to Steven Tyler. 3RD UPDATE: And another unconfirmed report claimed judge Kara DioGuardi has been fired to bring the panel count down to just 3, not 4.

As for Ellen Degeneres, we're told she wanted off the show two months ago and complained that Idol producers "couldn't control Cowell", one insider tells us. Least of all Cecile Frot-Coutaz, the CEO of FremantleMedia North America. "Cecile is doing X Factor with Simon, so she's in his back pocket." DeGeneres and her reps went in to to see Fox Broadcasting's Entertainment Chairman Peter Rice and Alternative TV President Mike Darnell and asked to be let out of the year left on her contract. "She's not comfortable. She's not happy. It's not been fun," Fox was told. But Rice and Darnell responded that, with Cowell leaving, "We can't let you out now because it would be bad for our franchise. Give us a chance to figure out who we could get." In the end, all the show's producers — Fox, Fremantle, and 19 Entertainment — worked it out. "Peter Rice was awesome," an insider tells us. "Ellen is thrilled and relieved." We've learned that serious conversations took place between Idol and Jessica Simpson to replace Ellen. But once Jennifer Lopez was locked in this week, the DeGeneres announcement went out.

…Her replacement JLo badly needs this high-profile boost to her flagging career. The actress had many hits with Sony Music Epic Records, so it was a shock within the recording industry when her longtime label dumped her.
The J.Lo story doesn't surprise me all that much – she's just desperate enough to take this gig in hopes of reviving her music career. But Steven Tyler? Really? Not only does the guy not need the money, but last time I checked, he was kind of a hot mess and is barely out of rehab. But he would probably be a lot of fun to watch. The big question is, can either of them fill the "mean judge" shoes left empty by Simon? The show won't work without a judge who tells the contestants the brutal truth. I don't think surviving judge Randy Jackson is up for the job- dawg can barely string more than two or three words together. The big rumor in Hollywood is that J.Lo is a raving bitch, but will she be willing to bare the claws on national TV? I don't think so. But at least the addition of two people who actually have experience in the music industry is a step up.
Update: This story originated with GossipCop.
Header: Jennifer Lopez on June 15, 2010. Credit: WENN.