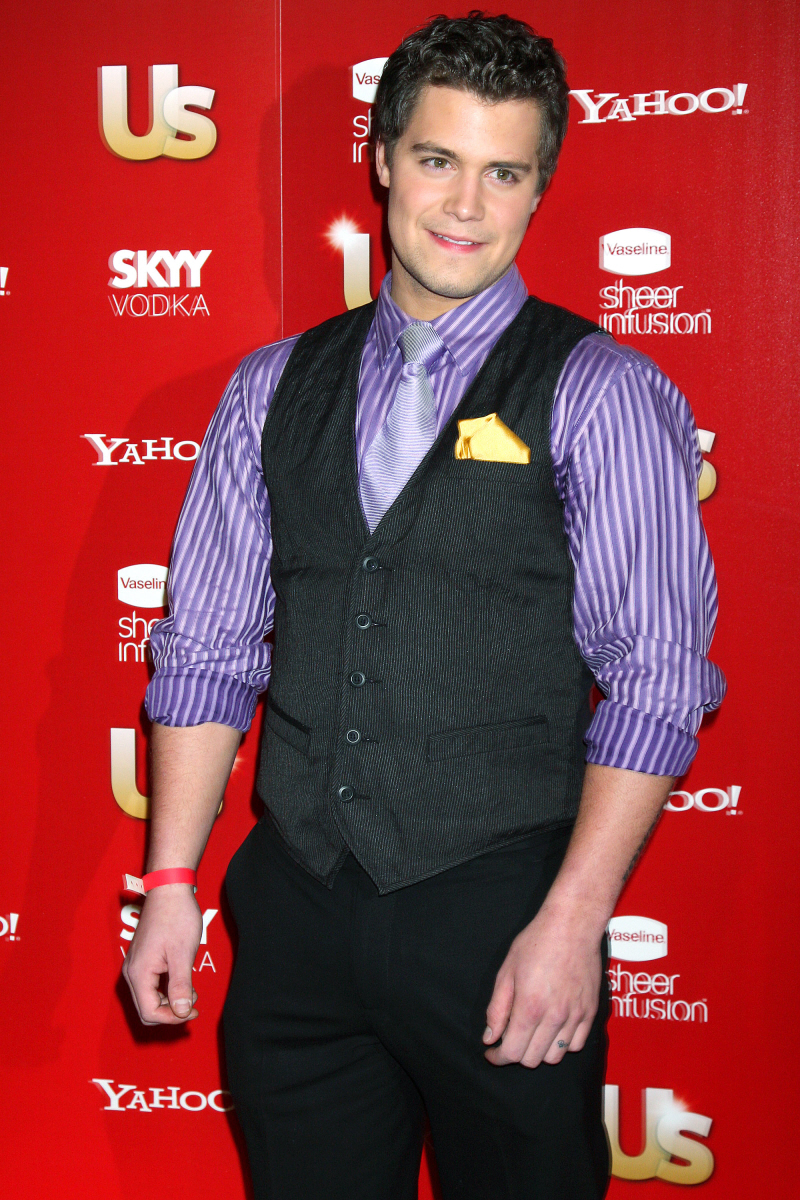 Yesterday, the National Enquirer released part of their epic Levi Johnston scoop online. Apparently, Levi might be one of the potential baby-daddies for an Alaskan girl named Lanesia Garcia. Lanesia seems to be Levi's rebound girl, in between his on-again/off-again relationship with baby-mama and current back-again fiancée Bristol Palin. Lanesia Garcia is several months into her pregnancy, and she has no idea who the father is, so she's basically just throwing out named of dudes she thinks she might have slept with in the past few months. Yesterday, I tried to gently take Lanesia to task for having no idea who the baby-daddy was – and now we have even more details. Turns out, Levi is one of THREE potential baby-daddies. Coughcoughslutcough.
Bristol Palin's friends admit she is "heartbroken" after learning that her fiancé and baby daddy, Levi Johnston, may have gotten his ex-girlfriend pregnant, RadarOnline.com has learned exclusively.

The bombshell news broke this week after the National Enquirer reported that Levi's old girlfriend, Lanesia Garcia, was pregnant.

Garcia and Levi reunited briefly last year during his break-up from Bristol and it was during that time that Garcia learned she was pregnant.

"Levi insists the baby isn't his, but no one really knows for sure," a source told RadarOnline.com exclusively.

"Levi is one of three possible fathers who were with Lanesia during the probable week of conception."

According to friends, Bristol, 19, is devastated by the news and is thinking twice about moving forward with the engagement.

A rep for the Palin family, however, told RadarOnline.com exclusively that "no official decision has been made."

The rep added that Levi and Bristol are still talking only "by text message."

As RadarOnline.com reported, Levi is set to shoot a music video with sexy R&B artist Brittani Senser next month and is currently in Los Angeles while Bristol remains home in Alaska with their 18-month-old son Tripp.

The music video is based on Senser's R&B song After Love and the concept for the shoot is a young couple's romance being thwarted by the girl's disapproving mother. Bristol and Levi shocked the world earlier this month when they announced that they had reconciled and become engaged– again. At the time a family friend told

RadarOnline.com exclusively that Bristol's parents, Sarah and Todd Palin, were "not supportive" of the decision.

"In their minds, Levi has spent the last year and a half trying to hurt Bristol and the family," the friend said. "The Palins recognize [Bristol's decision to take Levi back] as the ultimate act of forgiveness, but they themselves are not ready to practice it. They remember the harsh words and the hurtful actions of just a few months ago."

Somehow we think this latest news isn't going to earn Levi any more points with the Palin family!
[From Radar]
Do you think Bristol will call off the wedding? I think she's going to wait to see if Levi is the baby-daddy. I think the Palins will probably throw their weight around and ask for a paternity test to be done in utero, from an amniocentesis. We'll see.
I'm looking through this week's Enquirer to see if there are any more juicy details on this story. Let's see…there's lots of stuff about Bristol already being on edge because she didn't want to be called out for shacking up with Levi before they were married (ha), and how she's afraid she might be fired from her gig at Candie's, promoting abstinence. Oh, and Sarah Palin has "always thought Levi was a cheating dog." Here's another juicy tidbit: yet another girl, this one named Brianna Plumb, claims that Levi tried to get back with HER just one month ago, when Levi and Bristol were allegedly mid-reconcile. D-O-Double G.
Header: Levi on November 18, 2009. Credit: WENN.