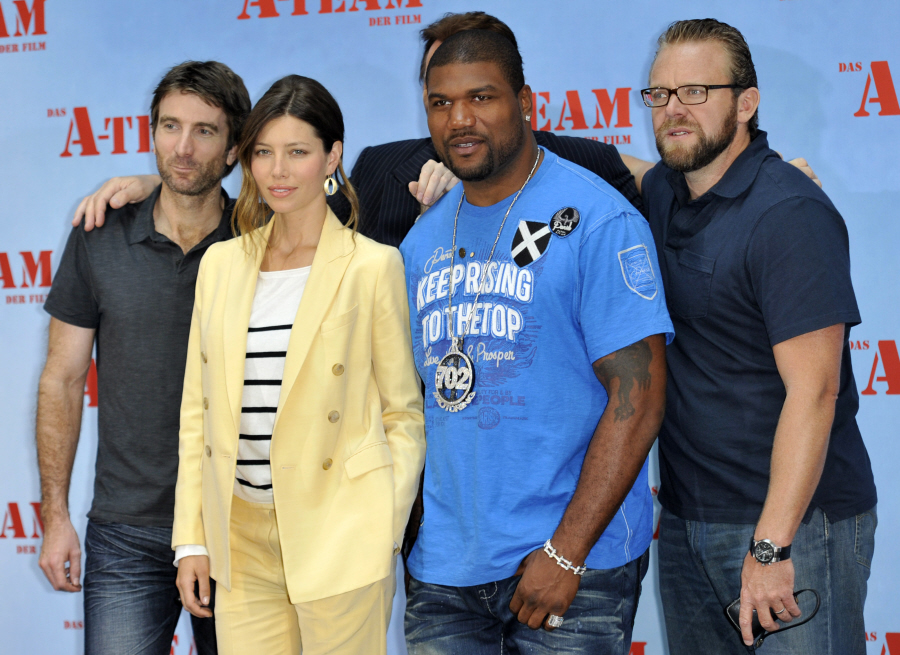 Seriously, people. What is wrong with Jessica Biel? I'm totally with everyone who says that she's a pretty girl, but not as pretty as she thinks she is. And I'm totally with everyone who says that her styling is for sh-t, and that she is somehow incapable of pulling off the looks that she seems to be drawn too. I think Jessica is under the impression that she can pull off anything and she just can't. Take this horrible suit. What kind of budget 1980s crap is this? Are we on a sailboat in 1985? Oh, but it's even worse full-length:
I could have worked with the pants, honestly. The pants look kind of interesting, and like they might have a decent cut. Nevermind, look at how the pants give her a phantom wang. Those are old man pants. UGH. And the jacket is just hideous and tragic and dated and I'm almost positive she got it at a Salvation Army, after it had been donated by a retired secretary in Wichita, Kansas, after having been lovingly purchased at the Ann Taylor outlet. In 1985.
So really… does Jessica think this looks good? And if she does, what is wrong with her? Her boyfriend is an actual fashion designer! How can Justin let her leave the house looking like this? And don't even get me started on the hair. This girl cannot dress herself.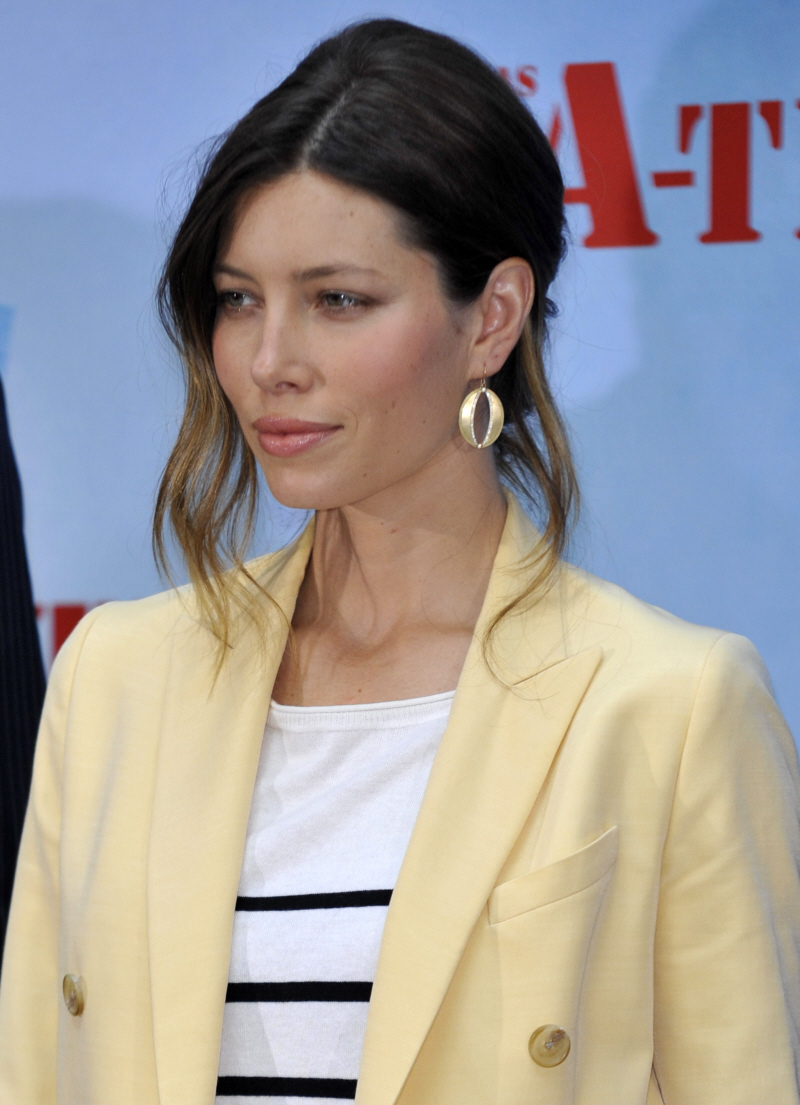 Biel at a photo call in Rome on July 30, 2010. Credit: WENN.