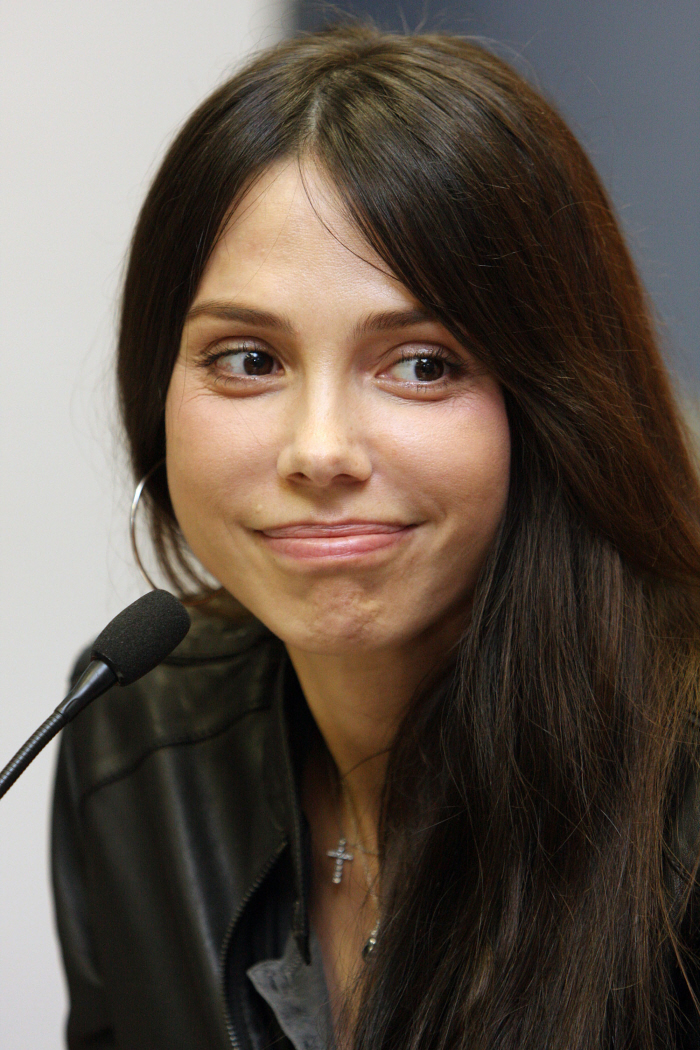 Oksana Grigorieva just gave an "exclusive" new interview to Radar – video is here. It's not like she sat down and told her side of the story – Radar's camera guy and their "senior executive editor" managed to speak to her as she was trying to get into her car. However – I do have to admit, even though it looks like Oksana just got blind-sided by Radar, I'm pretty sure she arranged this "interview". There are no other photographers around, Oksana is completely on message… it just seems planned. Not that I blame her or anything, I'm just pointing out her PR savvy. Here's what she said to Radar:
Oksana Grigorieva has broken her silence on the Mel Gibson scandal — saying the star is "trivializing domestic violence" by claiming she tried to extort him — in a video interview with RadarOnline.com.

"I think Mel, basically, is trivializing domestic violence," she told RadarOnline.com's Senior Executive Editor Dylan Howard. "This is very, very sad and it is very unfair too. It is unfair that by standing up to somebody — and speaking out — I am being victimized all over again. He has hurt so many people I feel like I am being victimized all over again."

When asked if she tried to extort money from Mel, she told RadarOnline.com: "No, I have never tried to extort anything from him. There is no proof of anything. It is all false information he is feeding the press. It is a smear campaign, clearly, to me."

When pressed further, Oksana said, "I am absolutely convinced of that… It is very unfair."

She pleaded with Gibson: "Speak the truth, tell the truth, for the sake of your daughter."

She would not answer if she wanted daughted Lucia to remain in Mel's custody, even after the actor claimed he appointed an independent observer to watch their visits. Oksana hinted it wasn't Mel's decision, as his camp has claimed.

"He is not being truthful about it either," she said. "I cannot talk about that because that is a court order and I don't know why he is talking about that."

Asked why she made the infamous audio tapes where Mel is heard threatening her in a crazed rage, Oksana said: "Because I didn't think I was going to make it through the night. Everything, by the way, this is really important, all the tapes that you hear on the Internet, all of them were recorded that one night. The tapes, as you call them, the voicemails, everything was recorded that night because I was in fear for my life. I really did not think I was going to make it."

Oksana told RadarOnline.com that her 12-year-old son Sascha "is good" through the ordeal. And she had kind words for Sascha's father, former James Bond star Timothy Dalton.

"He is a great dad," Oksana told RadarOnline.com. "They're good together. He is a good support for his son and he has been a good support to me."
[From Radar]
Well played, Oksana. Seriously, she hit just the right notes. Do it for the sake of your daughter, the reminder that Mel could have killed her if he got angry enough, the siren call to sympathetic women who are disgusted by Mel Gibson. Also – Oksana's team just got this article into People Magazine. It's a behind-the-scenes explanation of the placenta-planting day, for the "official" record of celebrity gossip. It's interesting that People is now skewing some pro-Oksana stories… like People Mag doesn't even give a sh-t about kissing Mel Gibson's ass anymore.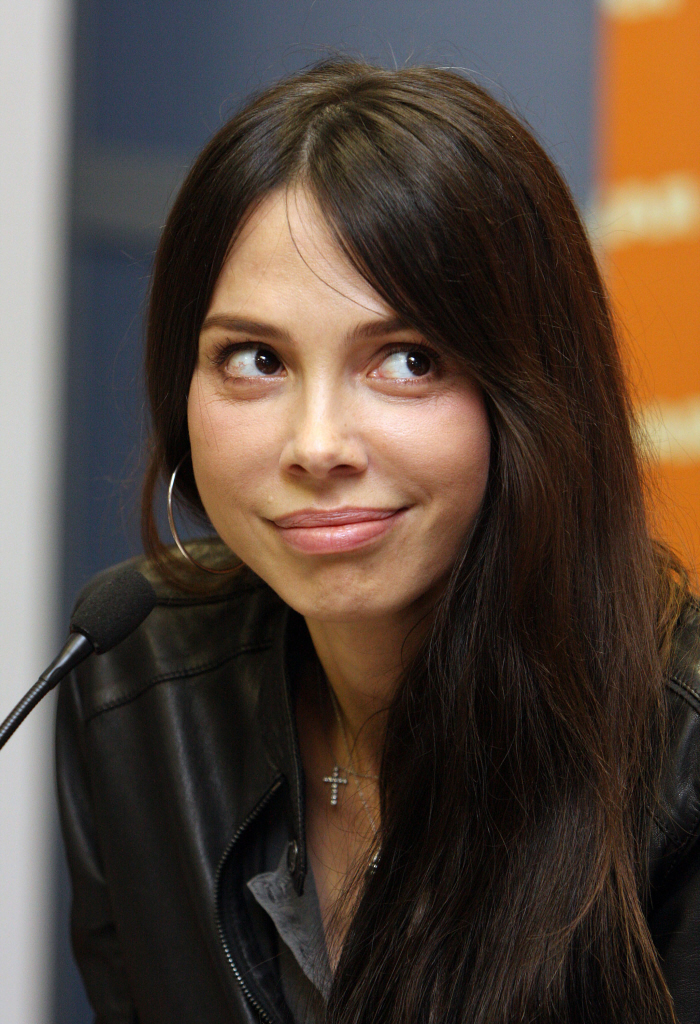 Oksana on April 19, 2010. Credit: WENN.