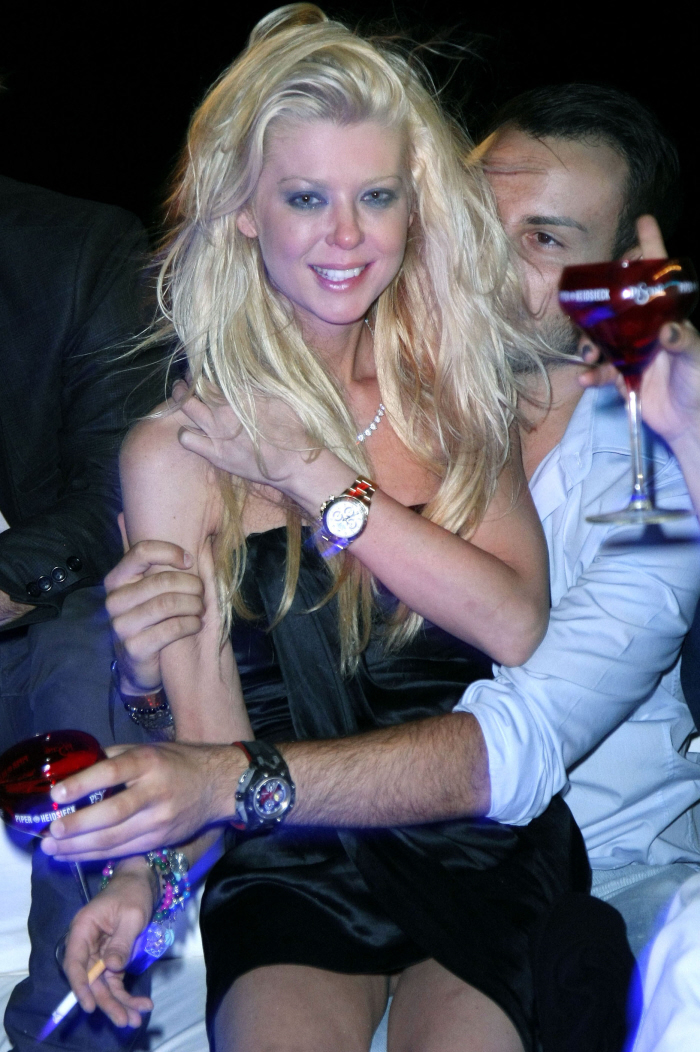 I don't even know where to start with the mess that is Tara Reid. I Googled her to see if I could find some interesting stories to put with these catastrophic photos, and honestly, this girl has been getting into trouble all over the place. Just a glance through the headlines: Tara Reid is out of control, Tara Reid parties with Ex-Fiancé, Tara Reid can't even walk to her car after a night of partying, Tara Reid is pissed on a yacht, dances with Buzz Aldrin, What Happened to Rehab, Tara Reid? Etc.
So basically, Tara is back to being a drunken wreck. Old-School Taradise! It's kind of sad because she did seem to be trying to get her act together there for a little while – she posed for Playboy last year and she sounded relatively sober and like she'd learned from her previous party-hardy mistakes. Guess she fell off the wagon! Meanwhile, I'm just trying to figure out if she's back together with her former fiancé Michael Axtmann. That's him in some of the photos. Eh.
Oh, and Tara wasn't wearing any panties? I guess that's what this photo (link NSFW) proves, although I'm not sure what I'm really looking at. Whatever it is, it seems gnarly!
Your move, Paris Hilton.
Holy crap, she really did party with Buzz Aldrin!!! What the hell? Look at his shirt!!!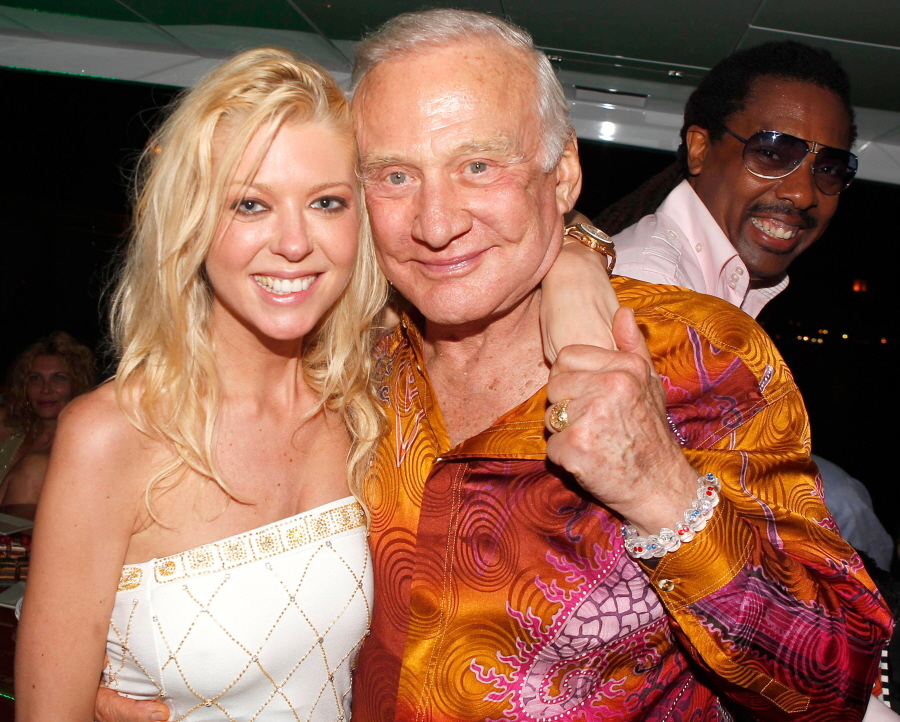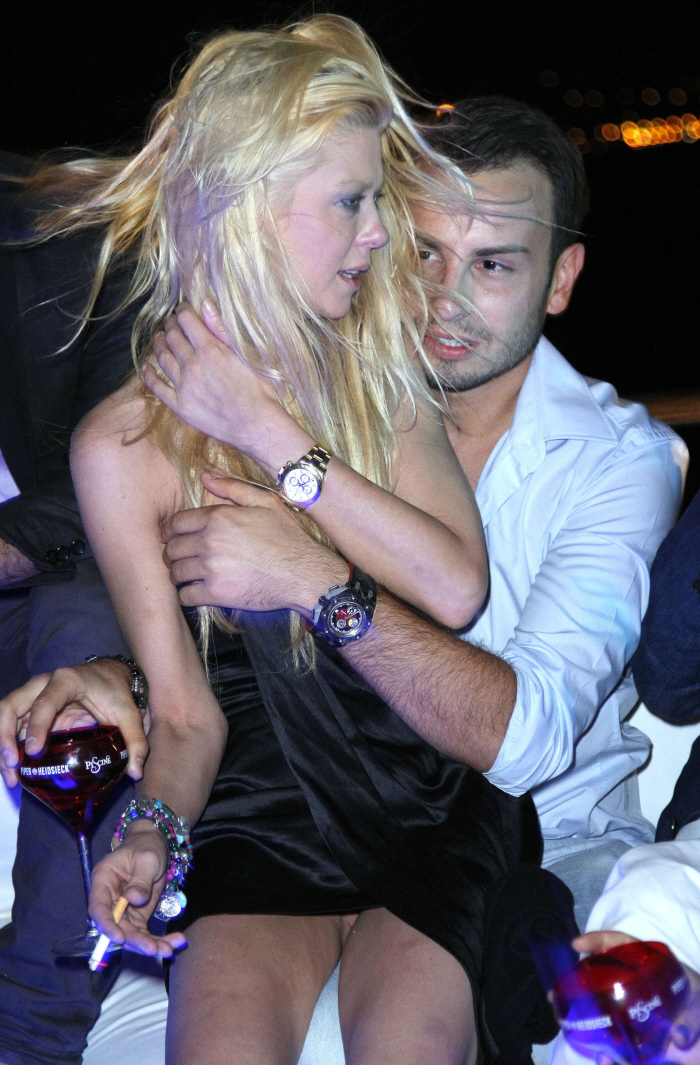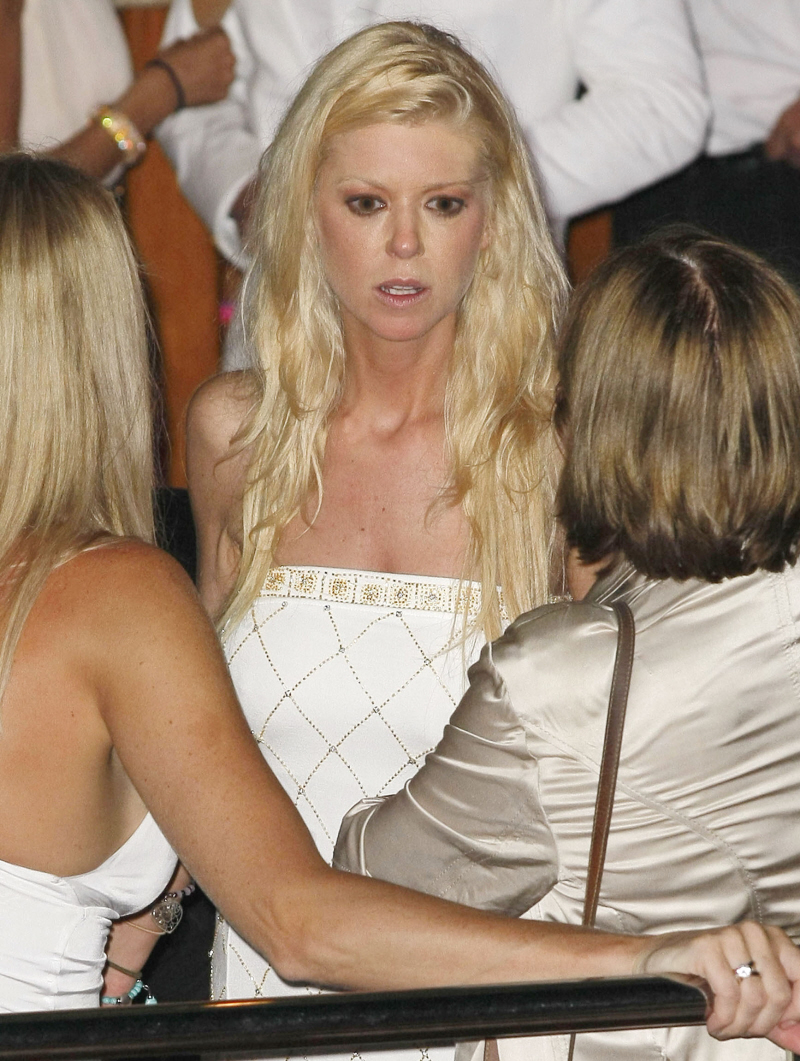 Tara Reid in St. Tropez on July 28& 29, 2010. Credit: WENN and Fame.