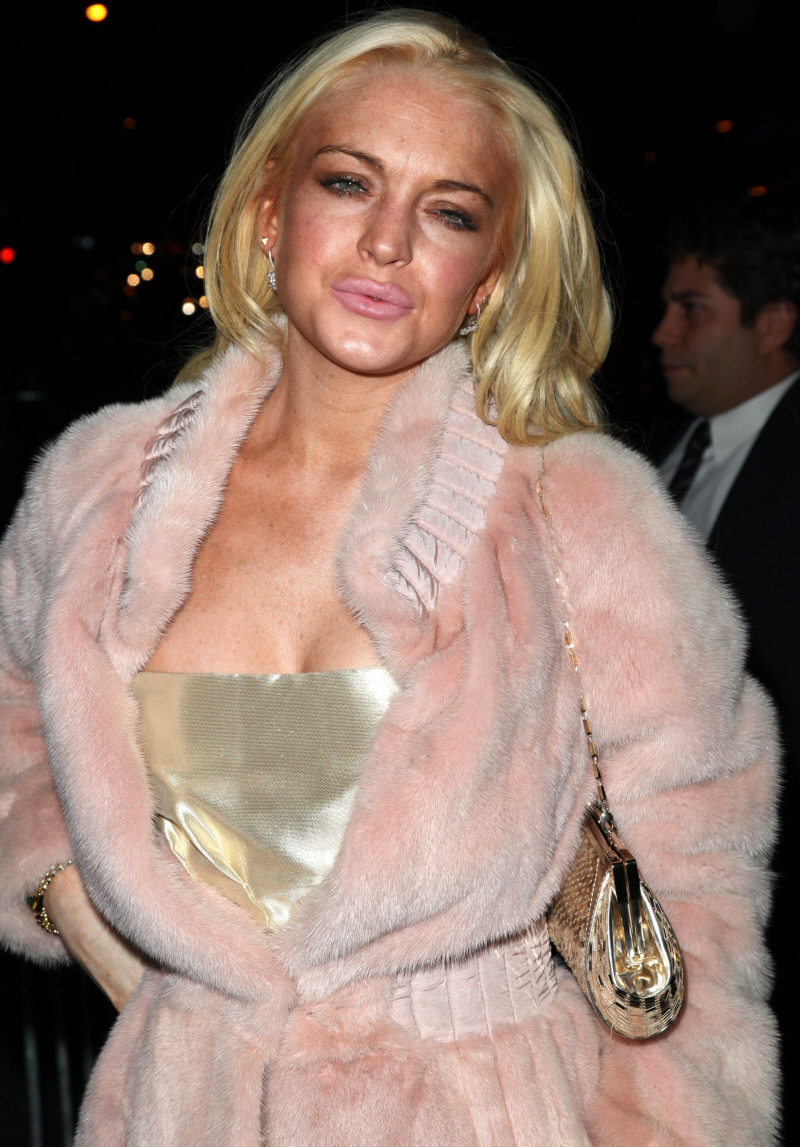 I was going to wait to do this story for tomorrow, but I have the feeling that tomorrow will be the day that Lindsay gets out of jail, and these stories will be forgotten. First up: once Lindsay gets out of jail, she is being "forced" into rehab immediately by Judge Revel. I know what you're thinking – Lindsay isn't addicted to anything, so what's the rehab for, right? Well, TMZ's sources claim that Lindsay's rehab stint will involve treatments for her addictions to crystal meth, opiates and her bipolar disorder. First… Lindsay was officially diagnosed as Bipolar? When did that happen? Second… meth? Yeah, that makes sense.
TMZ has learned Lindsay Lohan will be treated for addiction to methamphethamine and bipolar disorder during her court ordered 90 days in rehab.

According to a source familiar with Lindsay's case, methamphetamine and opiates are her "drugs of choice".

Methamphetamine — also known as crystal meth or simply meth — is a highly addictive stimulant and opiates, generally, have more of a downer effect.

Morningside Recovery — the Orange County, CA rehab Lilo's scheduled to enter — lists opiate and methamphetamine detoxification among its specialties. As TMZ first reported, sources say Morningside was not on the list of facilities recommended by court appointed psychiatrists.

We're told Lindsay will begin her rehab stint almost immediately after getting out of Lynwood Correctional Facility.
[From TMZ]
Here's my question: the rehab facility will definitely force her to stop using her prescription painkillers, right? Because while I don't doubt that Lindsay is a methhead, and a bipolar one at that, I think her biggest problem might be the prescriptions and the doctor-shopping.
My second Lindsay story – apparently, just before she went to jail, she filmed a (dumb) part in the trailer for the Underground Comedy 2010. She's all cracked-out and dolled up like her icon, Marilyn Monroe, and she guns down some paparazzi. It's all pretty stupid: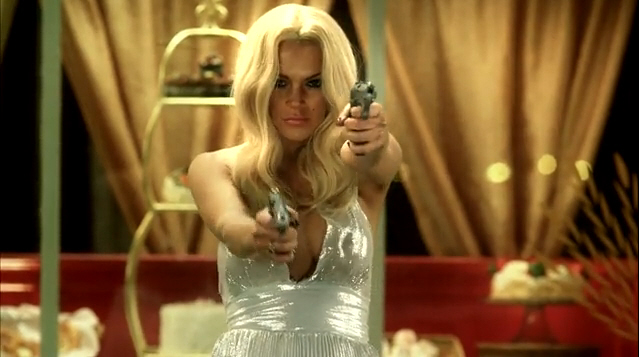 Screencaps of Lindsay from the trailer. Header: Lindsay on October 19, 2009. Credit: WENN.