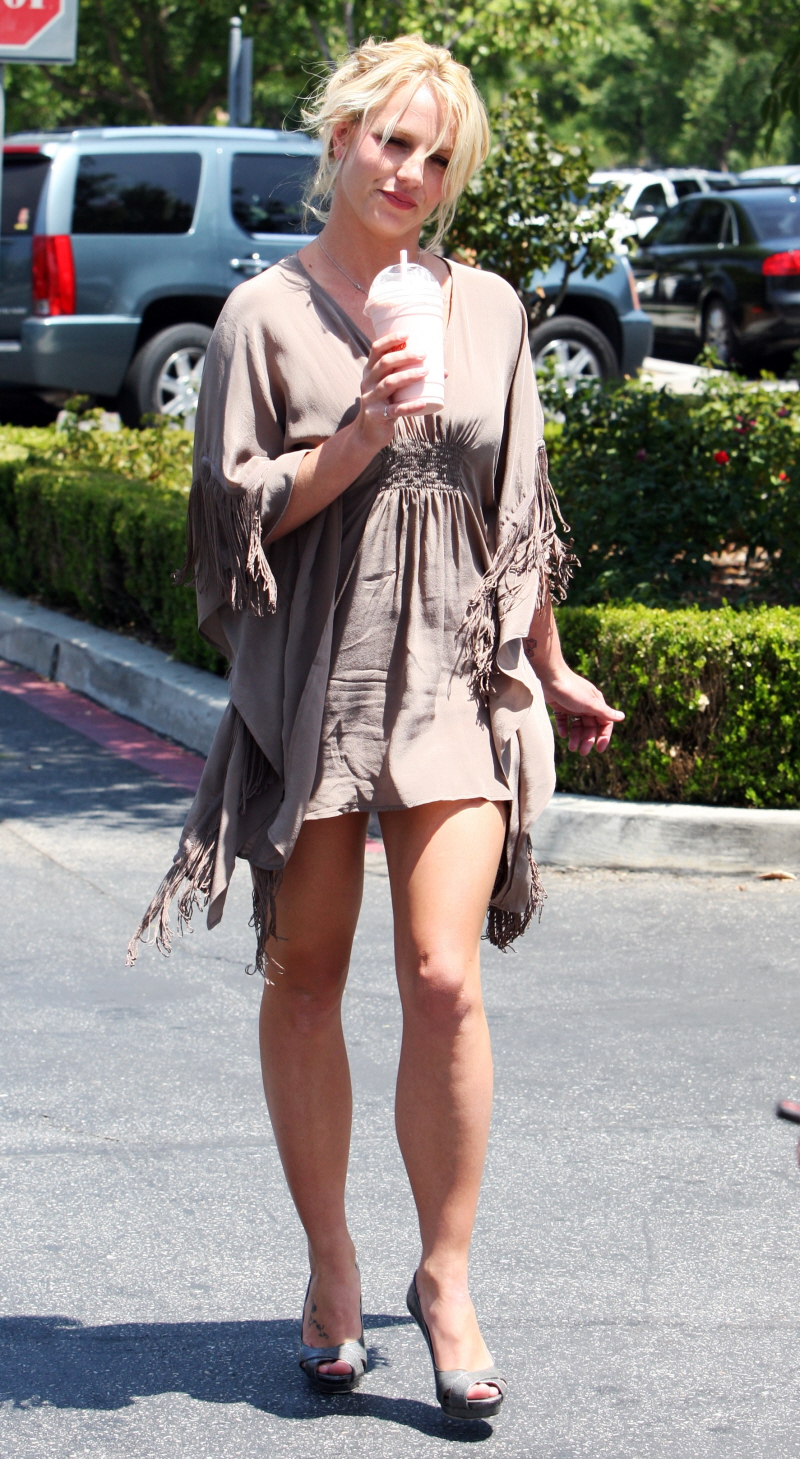 Here are some photos of Britney Spears out and about yesterday. When I first saw these photos, I actually thought Brit looked kind of good. I mean, I'm pretty sure this is just a tunic blouse and not a dress, so she's doing the pantless thing, but other than that, she looks okay from the front, right? The mangy weave is being maintained in a cute ponytail, Brit looks alert, and this grey is a nice color on her. She's even drinking a milkshake rather than a frap. Good for her!
Except that part of Britney's outing included walking up some stairs in this outfit. So of course, Britney had a wardrobe malfunction, which I'm not going to blow up in a photo, but you can see in the thumbnails. CB asked me to stop showing any photos with a hint of vadge! Or, as we're calling it now, "The Darkness". Apparently, there have been some complaints – or was that just in regards to whatever is happening in Tara Reid's nether-regions?
By the way, guess who wants to work with Brit on her new album? Snoop! He released this YouTube plea, asking for Brit to give him a holla. DO IT BRIT!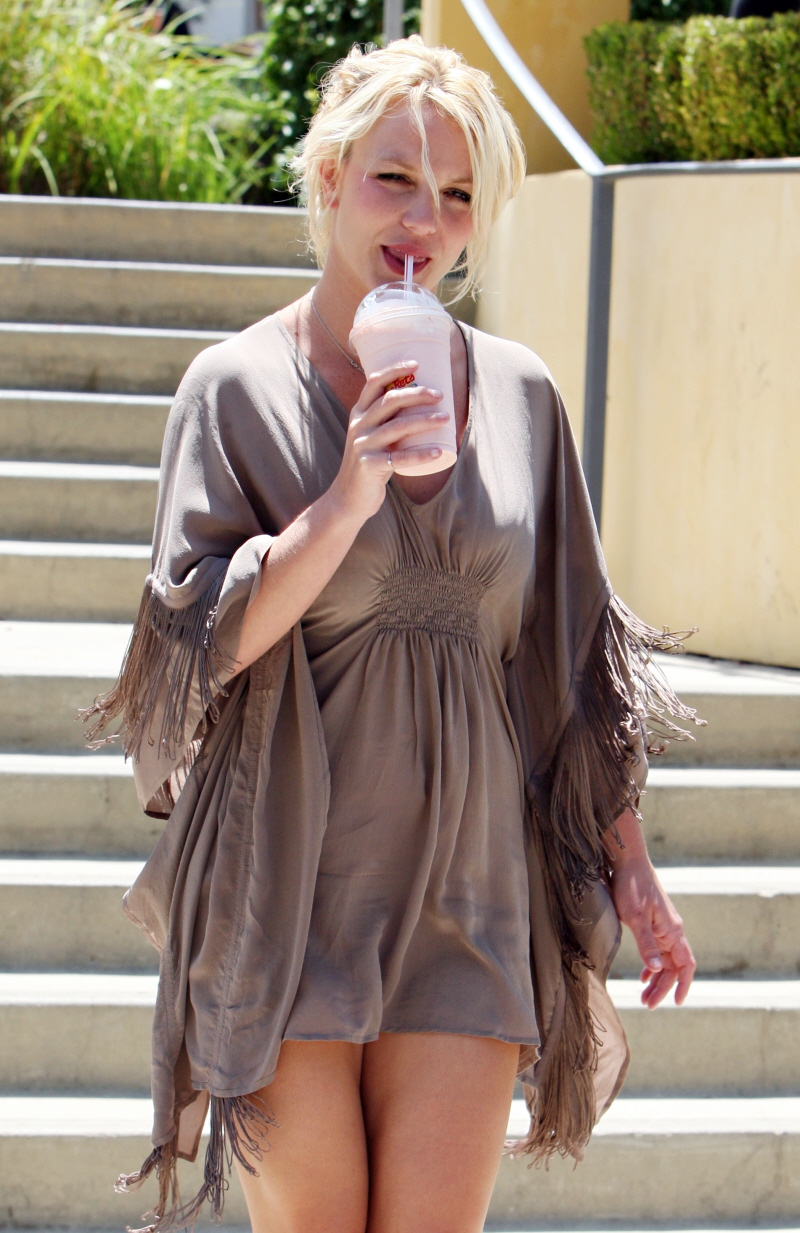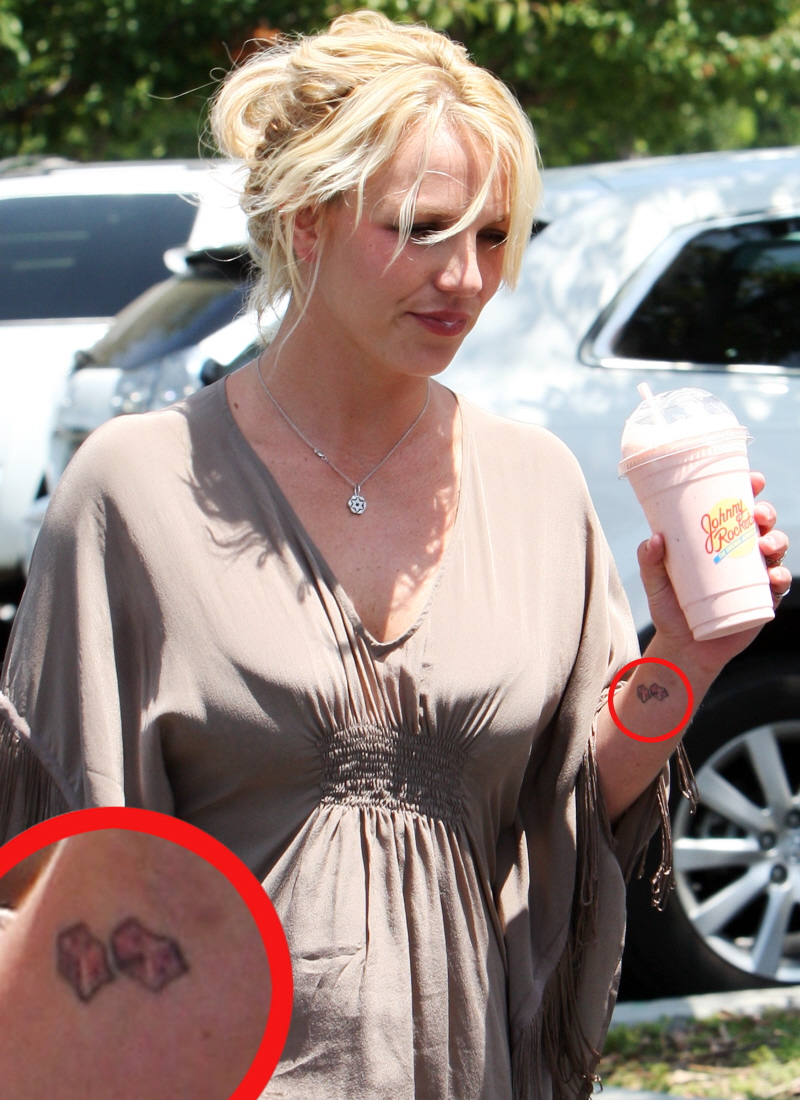 Britney on August 5, 2010. Credit: Fame.