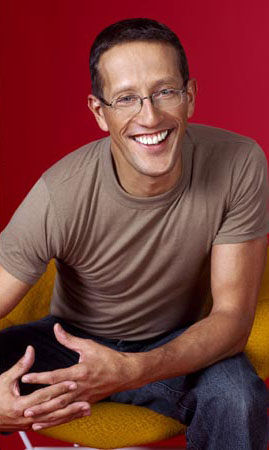 CNN and CNN International reporter Richard Quest has predictably gone into rehab as part of a plea deal with prosecutors. You may remember that Quest was arrested with methamphetamine in his pocket in Central Park last Friday. Equally surprising was that Quest had a rope tied around his genitalia and some sort of sex toy in his boot at the time. Quest was in the park around 3:45 in the morning, well after it's closed. I'm guessing it was the rope that made police really pay attention – otherwise they probably would have just yelled at him to get out of the park.
As part of his plea deal, the charges against Quest will be dropped, pending successful completion of his treatment.
CNN's UK-born presenter Richard Quest has embarked on a course of drug rehabilitation following his arrest last Friday in New York. The US news broadcaster today issued a statement confirming that Quest, a familiar face on the network, had entered a "drug rehabilitation facility" on the orders of a judge following his arrest.

"At this time, CNN's primary concern is for his health and wellbeing. We look forward to Richard returning to CNN International," the broadcaster said in a statement. A CNN spokesman declined to "speculate" on when Quest would return to the network he joined in 2001. He began his career as a BBC news trainee in 1985 and spent 16 years at the corporation.

During a court arraignment early on Saturday, he agreed to undergo drug counseling and therapy for the next six months in order to avoid a prison sentence. At CNN Quest has made his name as a business reporter and presenter. He also hosts the monthly specials CNN World Business Traveler and fronted the Quest series of shows on diverse subjects.
[From the Guardian]
It will be interesting to see what kind of career awaits Richard Quest at CNN. The network is notoriously intolerant of their employees getting any kind of press for anything outside the direct scope of their jobs. They fired producer Chez Pazienza for running his popular blog Deus Ex Malcontent. What in the world do you think a dildo in the shoe will get Richard Quest?