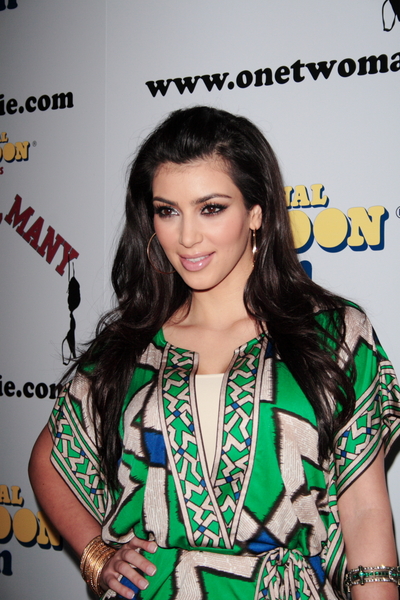 Kim Kardashian supports Barack Obama in his frustrating but noble bid for the presidency, and claims to have had dinner with him. Her reasoning for voting for the handsome senator from Illinois seems a bit shaky, but maybe she didn't have a chance to properly explain herself. As for having dinner with Obama, she clarified to a confused E! reporter that she was at an event and it wasn't like the two of them were alone, although it sounds like she wishes they were:
"I had dinner with him [Obama] once, and he just seemed very firm about the change, and that's, like, his motto," Kardashian said, referring to the slogan "Change We Can Believe In."

Wait a second! Obama and Kardashian had dinner together?

Not exactly. When asked for more details, Kardashian quickly clarified, "It wasn't just him and I. I was at an event."
[From Marc Malkin's E! Online column]
Isn't an endorsement from Kardashian like an endorsement from Heidi Montag? It's not like they're going to help get the word out or attract voters. Do they have fans that would be influenced by their political opinions? Because you can't see those type of people actually voting. More power to them though I guess. We're all for Obama here, which makes it more annoying that Kim Kardashian claims to have had dinner with him. I want to be the one to turn a fundraising dinner into a romantic evening alone by candlelight, fantasizing about America's future as Obama speaks his sweet promises, reaching over the steak to lightly touch my hand.
In related Kim Kardashian news, the reality star is going to be "in a major studio film," according to her own admission. It's a comedy and E! Online reports that it's "a spoof flick in the vein of Scary Movie." Does that mean Kardashian is going to be playing herself? The film starts shooting in May in Louisiana. Look for less photos of Kim Kardashian shopping and tooling around LA during that time.
Kim Kardashian is shown on 4/10/08 at "National Lampoon Presents One, Two, Many," thanks to PRPhotos.