Now that we've heard that Jennifer Lopez probably won't be joining the judges on Idol, allegedly due to her ever-increasing and hard to meet demands, there's speculation on who will take that spot on the panel. Shania Twain's name is being mentioned, with Steven Tyler and Randy Jackson rumored to be filling the other two seats. I remember Shania on the show last year and she was great with the contestants and was even brought to tears by an emotional performance of one her songs. (Video of that is below.) She would be a great choice for an empathic, caring judge. Here's more:
"American Idol" sources tell TMZ … the Jennifer Lopez deal isn't dead yet, but if it does flatline … "Idol's" next choice is country star Shania Twain.

Shania was a hit on "Idol" this past season when she served as guest judge and mentor.

We're told Shania is Plan B.
[From TMZ]
I have a suggestion for a new judge on Idol – Usher! I was impressed with how much he knew about music during his guest mentoring gig and he gave some very good advice. They should ditch Randy and get a whole new panel of well known and established musicians.
There's a lot of other AI gossip and we'll report some of it here, but first I'd like to cover this photo that Kaiser pointed me to that Jennifer Lopez recently posted on Twitter. She wrote "Hmmm… what should I wear today?" to go along with this picture. Is she making a joke and/or trying to show us that she's rolling in it and doesn't need make more demands? I think the answer is "a little of A, a little of B."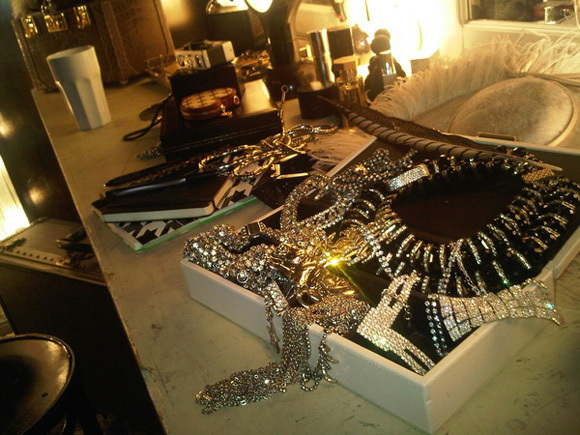 Lopez also posted this photo last week, and wrote "Everyone on set tonight is calling me "Bronx Barbie"!" Yes, she's full of herself.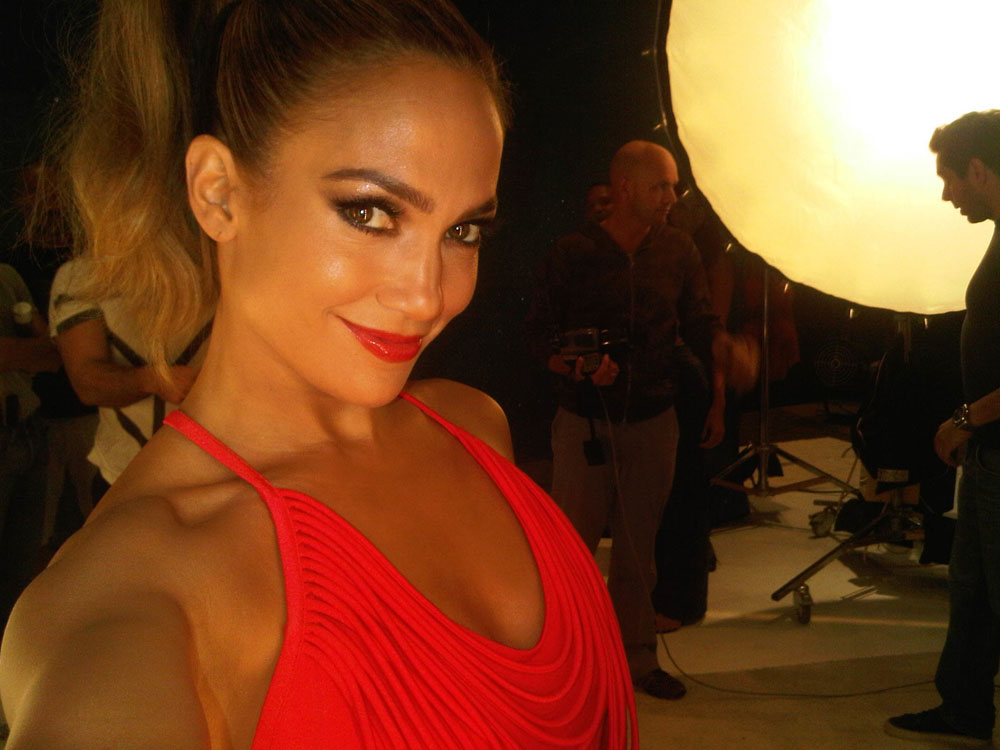 Meanwhile Kara DioGuardi's dad, a Republican candidate for a US Senate seat in NY, is telling outlets that his daughter was never officially fired from Idol. He said "Would you believe, that she did not hear, and still has not heard anything? She read it the way you did and I did… Her disappointment is that's the way she's been treated, and she feels that's not proper… I think what they're trying to do is create buzz." He added that his daughter is an executive VP at Warner Brothers and will be fine even if she's not asked to stay on AI, as she's hoping.
And Mike Walker reports in the National Enquirer this week that Ellen DeGeneres didn't resign from Idol as she claimed, but was fired and given permission to issue a statement making it seem like she left on her own accord. Walker even claims that Ellen "agreed to lower her salary," but quotes a source who says "they hated her on the show and simply wanted her gone. She begged them to let her handle the announcement her way, and they agreed." There is so much damn drama over this show!
Here's Shania on Idol last season. Big Mike's performance of her song brings her to tears.

And Usher on Idol: