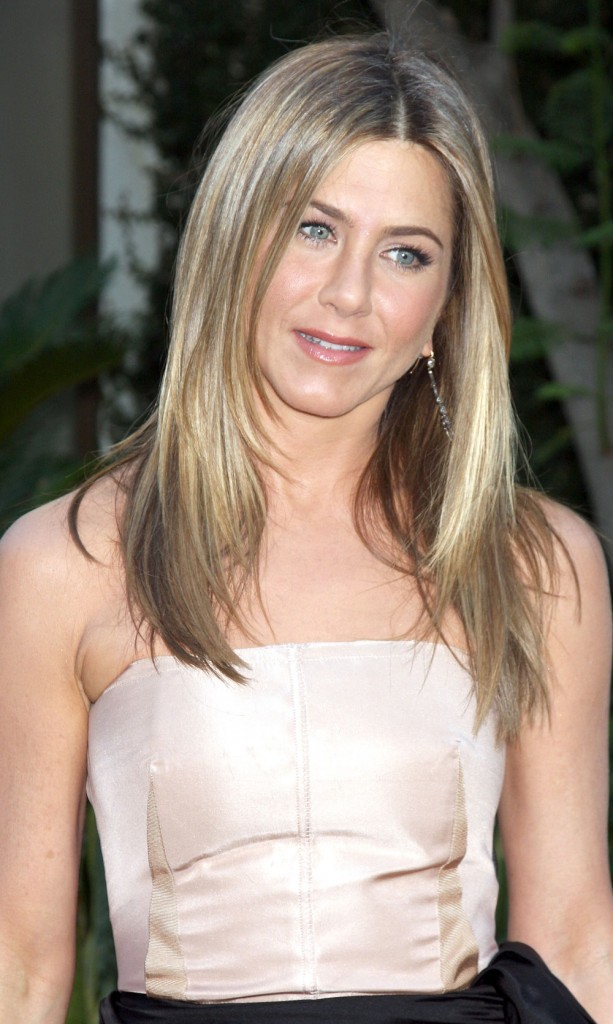 While on the red carpet for The Switch, the people at E! asked Jennifer Aniston about Bill O'Reilly's comments against her pro-single mother stance. Her roundabout kind of stilted answer seemed like a giveaway that she didn't write the initial brilliant statement responding to Bill's criticism. (Or maybe she did and just isn't as practiced at speaking off the cuff.) Aniston isn't the most skilled when it comes to giving quotes, and I guess she was trying to say that Bill wasn't either. It came off as a little ironic.
How caught off guard were you with the Bill O'Reilly comment?
I think as caught off guard as anybody would be in reaction to hearing such a rude sort of comment towards you and other women, but you know, I think people like that must not know any better, because if they heard how they sounded I'm sure they wouldn't – they were trying to make a point – speak that way.
Now who needs to hear how they sound? I guess she's saying that Bill didn't really mean that, but it's hard to tell and doesn't make sense to me. It's not a decent point anyway, because pundits like O'Reilly talk smack for a living. They know exactly what they're saying, they just say things we don't agree with. It's not like they "don't know any better," they seem to believe these things and it's their job to tell us about it. I've said it before, and I'll say it again, Aniston needs to work with someone to teach her how to give coherent talking points. People listen to what she says and she needs to be more polished in interviews. She did a decent job promoting The Bounty Hunter and seems to have improved in interviews in the past couple of years. Her job may not involve talking every day like O'Reilly, but it's a critical part of promoting her films and I'd like to see her get better at it. I agree with her initial point, and I did agree with her follow-up statement, but this subsequent comment is so muddled that I have no idea what to think.
For those of you who will say it's unfair to judge her based on red carpet interviews – this is part of her job. Some celebrities are better at speaking off the cuff than others, but there are surely people who can coach them on giving answers to anticipated questions. This was a huge news item and she should have prepared a more coherent answer to this question. It's like she wasn't even aware enough of the statement her people issued to simply phrase it in her own words or quote from it again.
Jennifer Aniston is shown at The Switch premiere on 8/16/10. Credit: Nikki Nelson/WENN.com