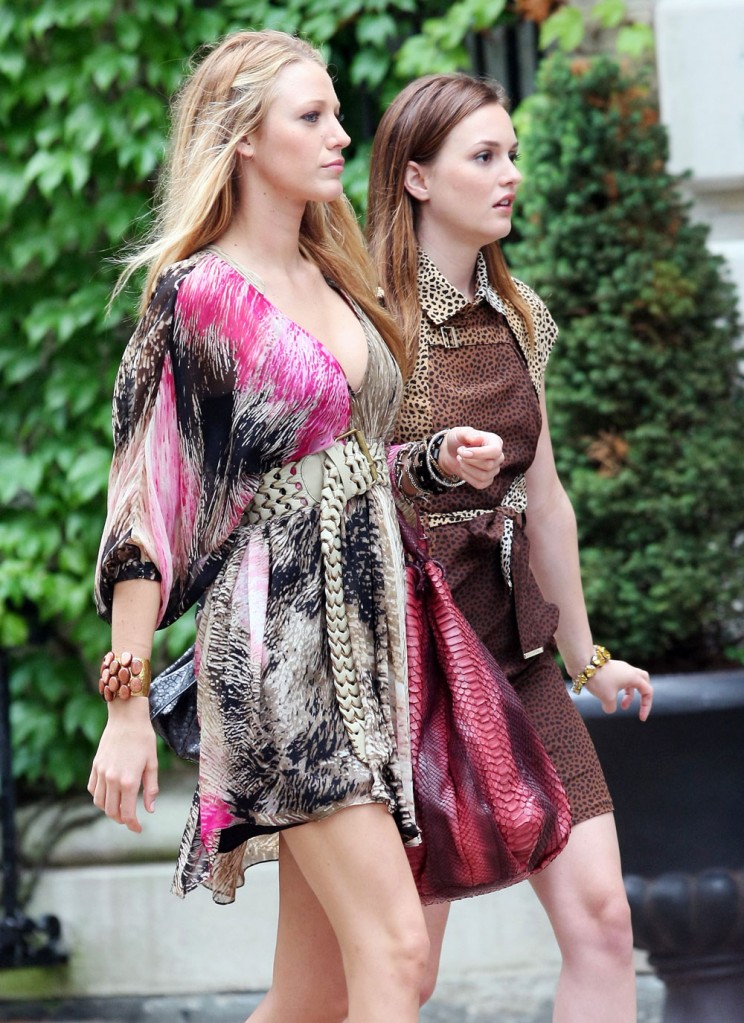 There's a pretty interesting piece in this week's National Enquirer about how Gossip Girl co-stars Blake Lively and Leighton Meester are in a blood feud. Supposedly Leighton is jealous over the recognition and fame that Blakes has been getting lately. The most interesting part of this story is that Blake's rep doesn't deny this but merely says his client "has never been best friends" with Blake and just "goes to work and does her job" as if that's enough to dispel the story that she can't stand Lively. She tolerates her, and that's about it. Here's the Enquirer's take:
"They don't even acknowledge each other when they're not in a scene together," a set insider told the Enquirer.

"Leighton thinks Blake is an egomaniac who views her time on the TV set as slumming.

"And Blake feels stifled. She's just ignoring her co-star because she knows bigger things are in store…"

When asked about the feud, Blake's publicist told The Enquirer: "Blake and Leighton have never been best friends and never professed to be. Blake goes to work, does her job, and goes home."
[From The National Enquirer, print edition, September 6, 2010]
The Enquirer goes on to say that Blake "asked Gossip Girl producers to kill off her character because of cast infighting." (I hope that's not a spoiler for our GG fans.)
Kaiser reminds me that while Lively has been on the cover of Vogue a head-shaking two times, Leighton is still struggling for recognition. It seems like we're always talking about Blake's fashion or boobs, while Leighton is barely mentioned at all in the press. I remember when she was hot sh*t too, and when it was all about how she was born in prison to a convict mom. She also had some sort of half-assed pop music career that went nowhere. Now it's all about Blake and her upcoming role in The Town and maybe-fling with married Ben Affleck. No wonder these ladies are fighting. One's career is on the rise while the other one is struggling. It's not rocket science.
Photos are from the set of Gossip Girl on 8/17/10, 8/9/10 and 7/14/10. Credit: Fame Pictures