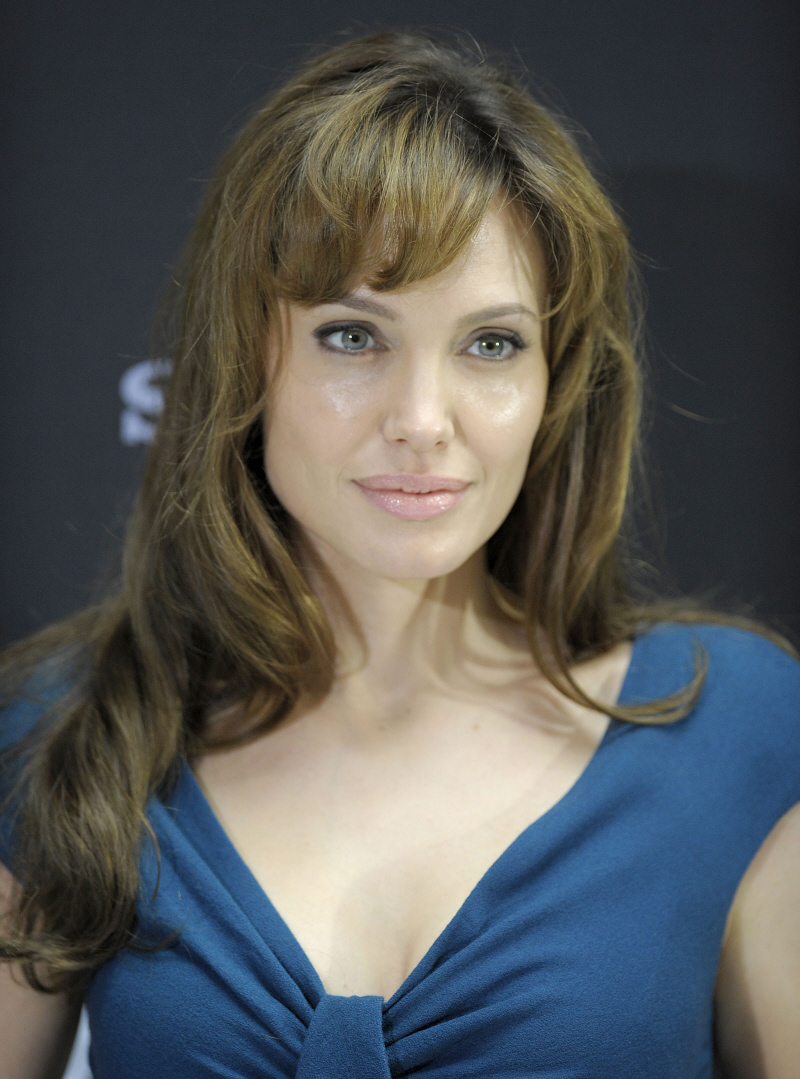 Oh, this is going to get good. According to Deadline Hollywood (story via LaineyGossip), one of the next films Angelina Jolie is going to do is a film called Unforgiven. Which… I hope they change the name, because there's already a film called that, starring (and directed by) Angelina's mentor Clint Eastwood. Anyway, the film is about "a woman's attempt to rejoin society after she serves a 15-year prison stretch for the murder of two policemen. The tragedy happened after the policemen came to evict her family from their farmhouse. Her hope is to live quietly and reunite with her troubled younger sister, but the paroled woman is targeted for a revenge campaign by two sons of one of her victims." Guess who is going to play one of the sons, maybe? Robert Pattinson. Oooooh yes.
Yesterday Deadline Hollywood came out with a report that GK Films is developing a project for Angelina Jolie, based on a 2009 BBC miniseries called Unforgiven. It's about a woman who, after fifteen years in prison for murdering two police officers, attempts to reconnect with her sister only to find herself the target of a revenge plot hatched by the sons of one of the men she killed. GK is already partnered with Angelina to produce her Bosnian War love story, and Unforgiven is being adapted for features by Christopher McQuarrie, one of the writers on Angelina's upcoming The Tourist. This crowd must really get along.

As Deadline points out, Angelina doesn't commit until she has a script in hand, but this project is supposedly fast-tracked, so it's feasible it could be all systems go next spring or so. You don't fast-track stuff you're not willing to spend money on. And yeah, sure, I'd buy it. I like Angelina, I think she's a good actress, and it sounds more Changeling than Beyond Borders. And there's a twist.

There's speculation in the wind that Robert Pattinson has been tapped for this project (I would assume as one of the vengeful sons). He had a meeting late last year with Angelina's lawyer, Robert Offer–and a "celebratory" dinner, too–so his recent trip to see Salt with his agent is suddenly rife with new possibility. You know what? I like this, too. Pattinson needs a non-romantical role. He needs something that has nothing to do with how pretty he is and would actively work against his appeal. As Fight Club turned Brad Pitt from pretty boy to man's man, so could a violent, explosive role transform Pattinson.

The Brangelunatics and the Twihards supporting the same movie. Can you imagine?
[From Sarah @ LaineyGossip]
If Robert Pattinson says one nice thing about Angelina Jolie in print, the Twihards might form a hormonal lynch mob and finish the job that Aniston started. And then the tabloids will have a f-cking field day. "Kristen Stewart cries: Angelina stole my man!" Or: "Brad runs to Aniston after Angie ruffles Pattinson's hair!" Or "Sparkles meets the twins & the gerbils: It's serious!" You know that Empress Zahara will have none of this. She'll take one look at Pattinson and tell him to step off. There's another headline.
But I totally agree that Pattinson would be well-served by taking on a gritty supporting role – and I think it would be cute if he and Angelina worked together. He's not her type anyway, in my opinion.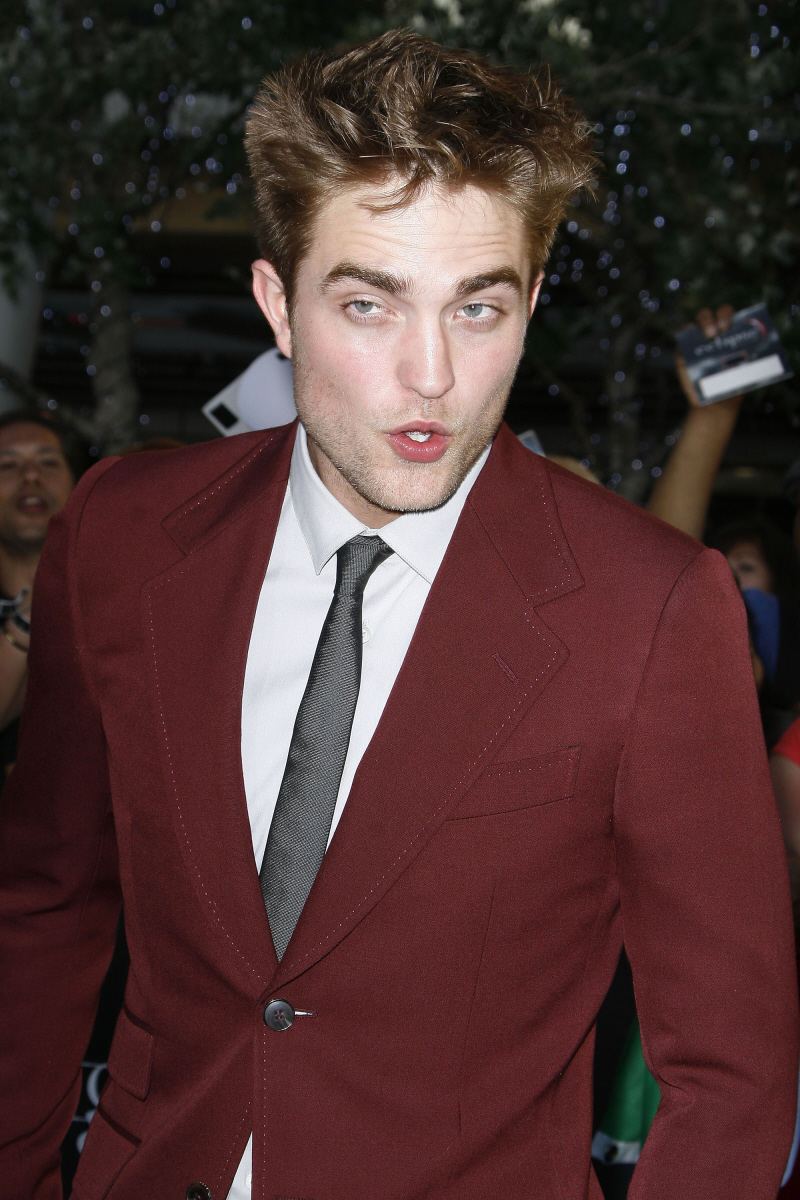 Angelina on August 18, 2010. Pattinson on June 24, 2010. Credit: WENN.