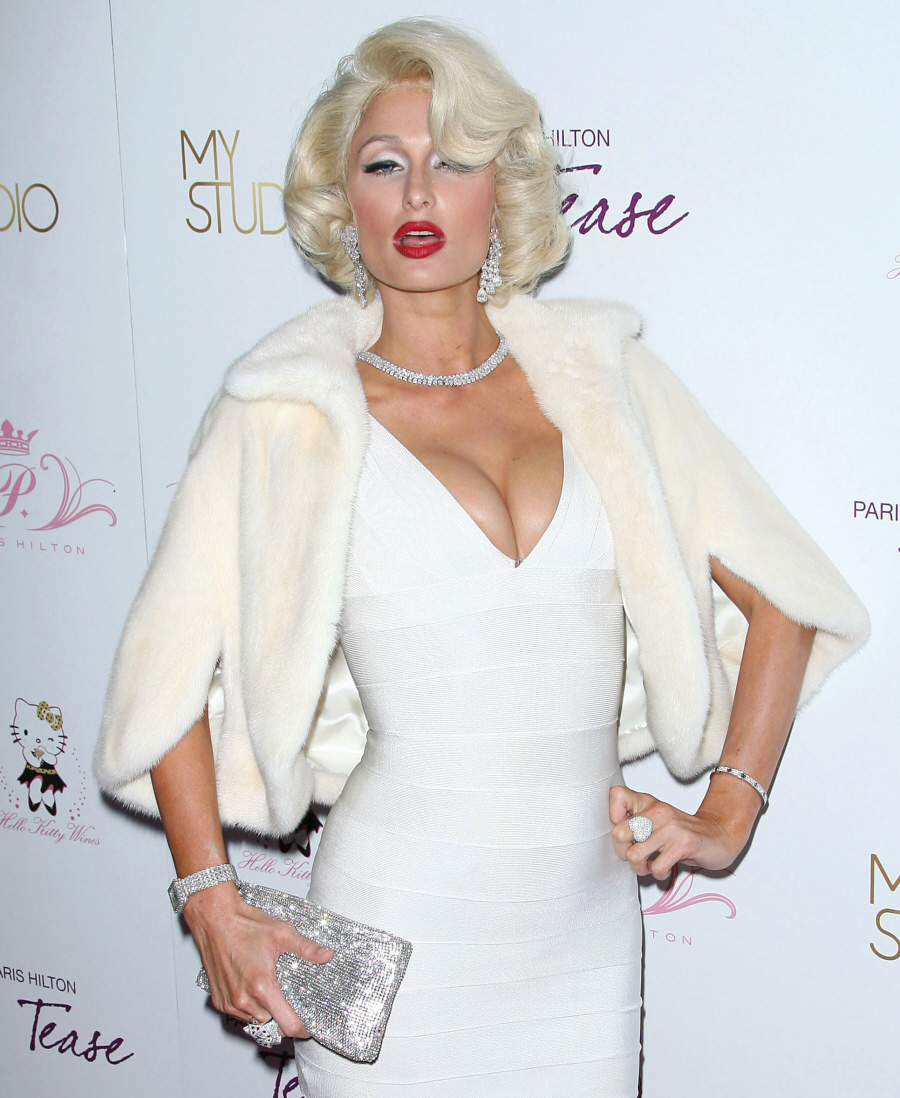 Everyone knows that Paris Hilton is a cokehead, right? Well, now everyone knows. Paris Hilton was arrested last night for possession of cocaine. She was in Las Vegas, riding in a car being driven by a friend when the car was stopped by Las Vegas police. The police had notices that the car was leaving a "smoke trail" and they assumed people were hot boxing the car, I suppose. Officers found cocaine in Paris's possession. Here's more from the AP (via HuffPo):
Police arrested Paris Hilton on cocaine possession charges late Friday night after stopping the car she was in on a Las Vegas street, authorities said.

The socialite was booked into the Clark County Detention Center early Saturday on the cocaine charge, Las Vegas police spokesman Marcus Martin said. She was released before dawn on her own recognizance.

The 29-year-old Hilton was in a car driven by a friend when it was stopped about 11:30 p.m. MDT Friday after officers detected what they suspected to be marijuana smoke wafting from it, he told The Associated Press.

"Officers noticed a vehicle leaving smoke trail of a controlled substance (and) made a stop based on that," Martin said.

During the stop, officers found what appeared to be a drug on Hilton and later tests showed that it was cocaine, Martin said. He didn't know how much was found. He said Hilton was apparently recognized by passers-by and a crowd quickly gathered in the area where the vehicle had been pulled over.

Police watch commander Lt. Wayne Holman said Hilton released early Saturday morning. He didn't know how long she had been held nor any details about a possible court date.

He said the man who was driving the car was arrested on charges of driving under the influence of drugs. But he didn't have any other details, including his name.

Hilton's manager didn't immediately return AP calls for comment early Saturday. Her publicist, Dawn Miller, did not immediately return an e-mail message. The arrest came during a week in which a burglary attempt was made on Hilton's Los Angeles home.

Officials said 31-year-old Nathan Lee Parada faces a felony burlgary charge in the Tuesday incident. Authorities have said that someone carrying two big knives banged on Hilton's window. She posted a photo of the arrest on Twitter and described it as "scary."

Hilton was arrested this summer after the Brazil-Netherlands World Cup match in Port Elizabeth, South Africa, on suspicion of possession of marijuana. The case was then dropped at a midnight court hearing.

Hilton pleaded no contest in 2007 to alcohol-related reckless driving and was sentenced to 45 days in jail. After spending about 23 days in jail, Hilton told U.S. television host Larry King that the experience caused her to re-evaluate the role partying played in her life. She said she wanted "to help raise money for kids and for breast cancer and multiple sclerosis."

While most famous for her tabloid exploits and reality TV series "The Simple Life," Hilton has appeared in the films "Bottoms Up," "The Hottie & the Nottie" and "House of Wax."
[From HuffPo]
Yes, Paris was held and later released on possession charges in South Africa. Plus, there was something sketchy in Corsica in July too. Hopefully, these Las Vegas charges will stick and maybe we'll get some kind of Lindsay Lohan-esque intervention? Probably not. By the way, when did possession of cocaine become such a light crime? Chace Crawford gets the book thrown at him for one (un-lit) joint, and Paris gets released on her own recognizance for cocaine? WTF?
Paris's old booking photos from 2007:
Header: Paris on August 10, 2010. Credit: WENN.