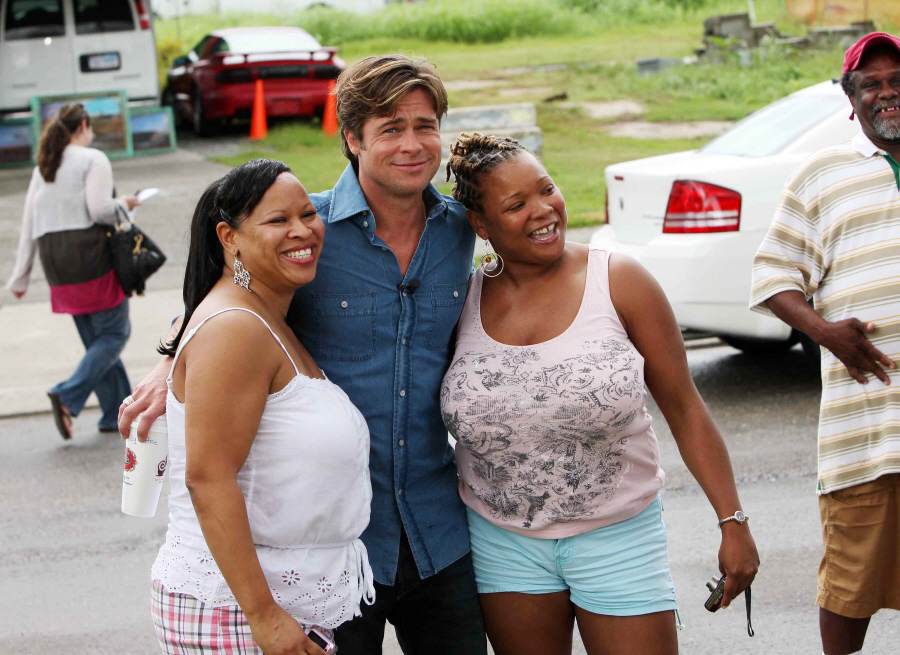 Last night, Brian "My Dong Is Large" Williams interviewed Brad Pitt for the NBC Nightly News, all for the five-year anniversary of Hurricane Katrina. I hadn't heard about this – I knew Sandra Bullock was doing a Matt Lauer interview, but I didn't know Brad was getting all up in the Nightly News. Can I just say something about how handsome he is for a second? Brad looks lovely here. This is the prettiest he's looked in, like, two years. And goddamn he can wear some denim.
Anyway, the interview:
On NOLA, immediately post-Katrina: "Complete devastation. It was unfathomable. I mean, just– you had no idea that there were families and here. It was just wiped clean. Except for the occasional pile up of homes and– on top of homes."
Why Make It Right? "I mean, people's– people build their lives here. And– and– I mean, New Orleans is a unique place to begin with. And I say– a cultural treasure trove for– for America to begin with. But the thing that struck me was that these people were trying to– you know, these people were trying to get home. And– and were having a very difficult time doing so. And as I got into and started studying it, I found out that levy walls were built improperly."
Et cetera. Brian calls NOLA Brad's "empire" and says he's "not so naïve now" because Brad repeats his claim that he started all of this out of naiveté, which he also said in his Douglas Brinkley interview. I think it was a good interview, and I like Brad brings the conversation back to the people of New Orleans and the progress that's being made.
By the way, Angelina Jolie was also in New Orleans, channeling her inner goth chick: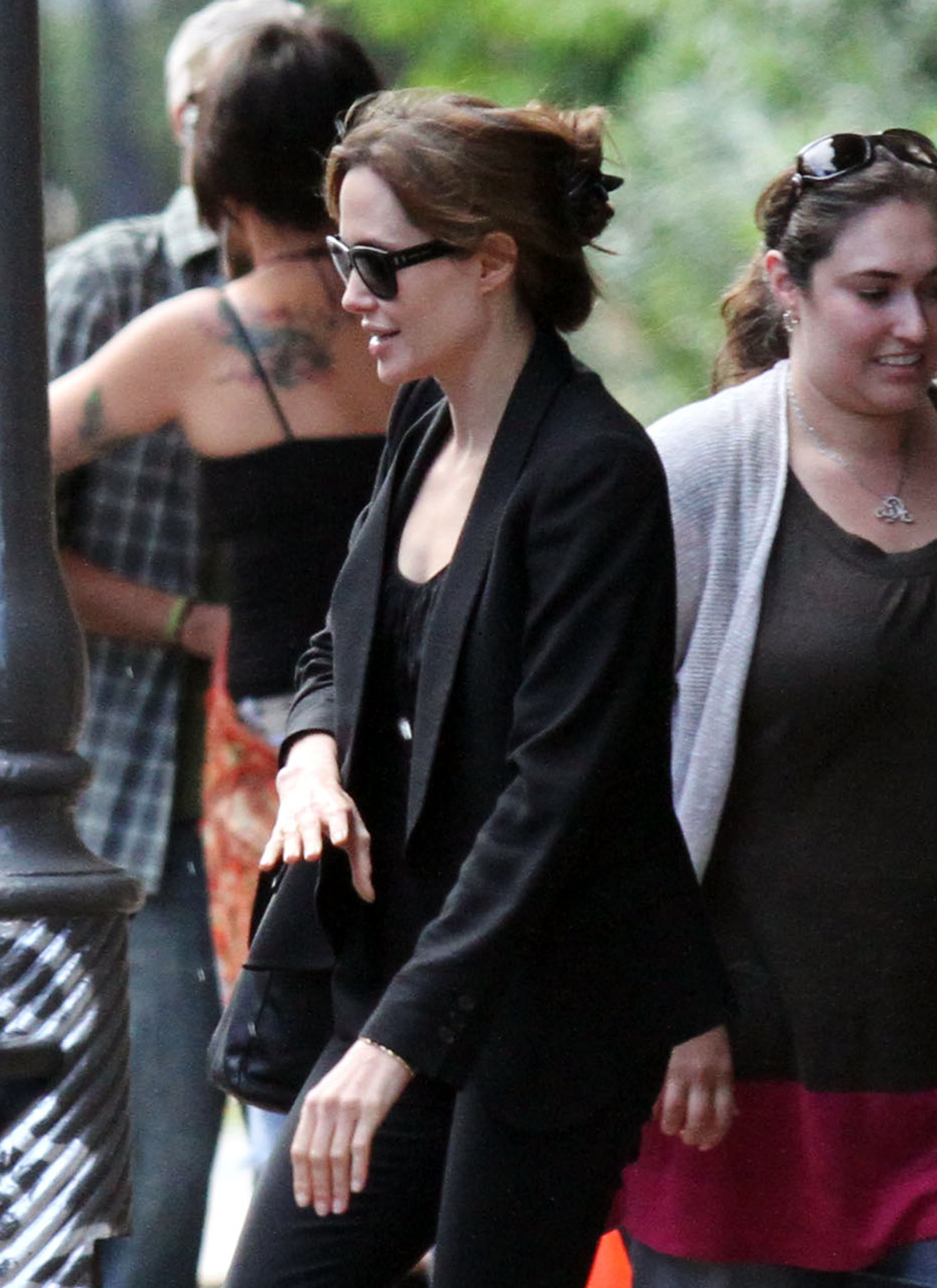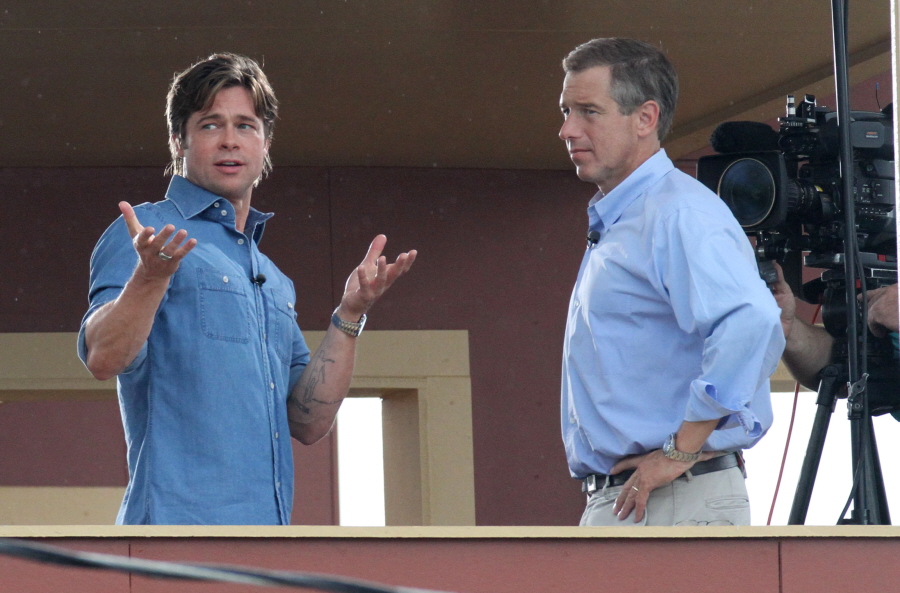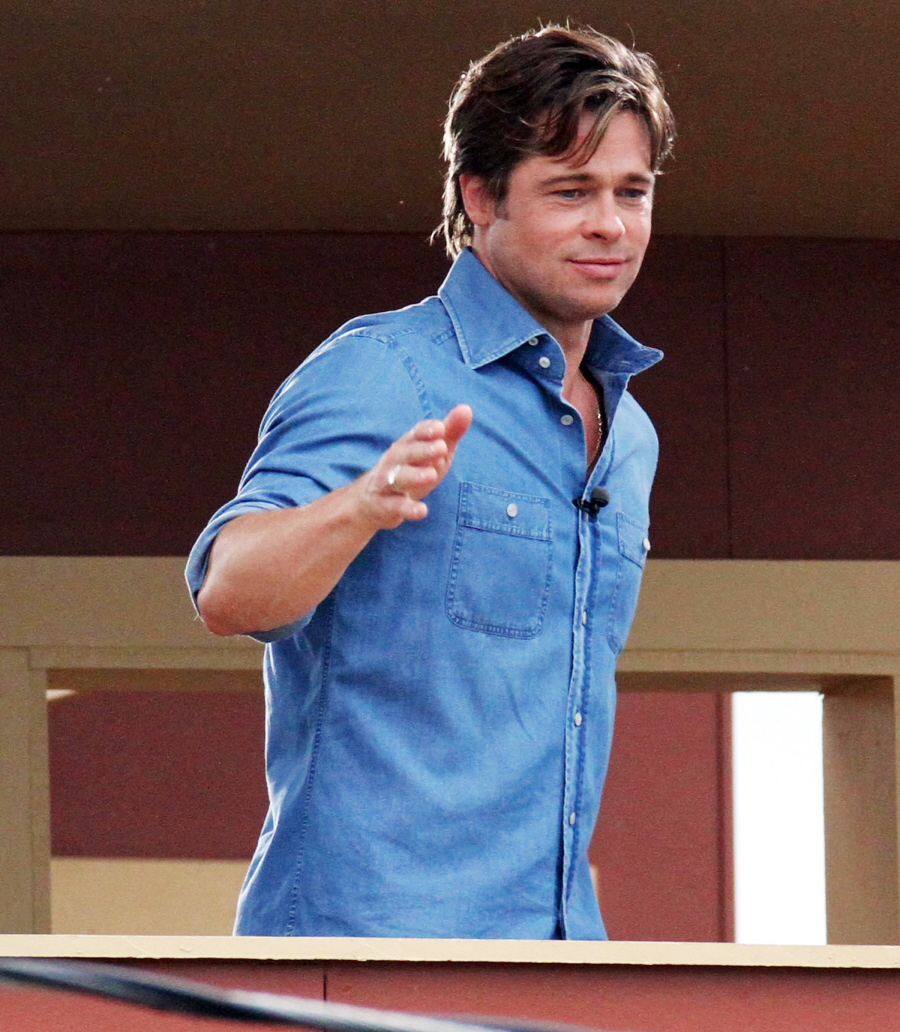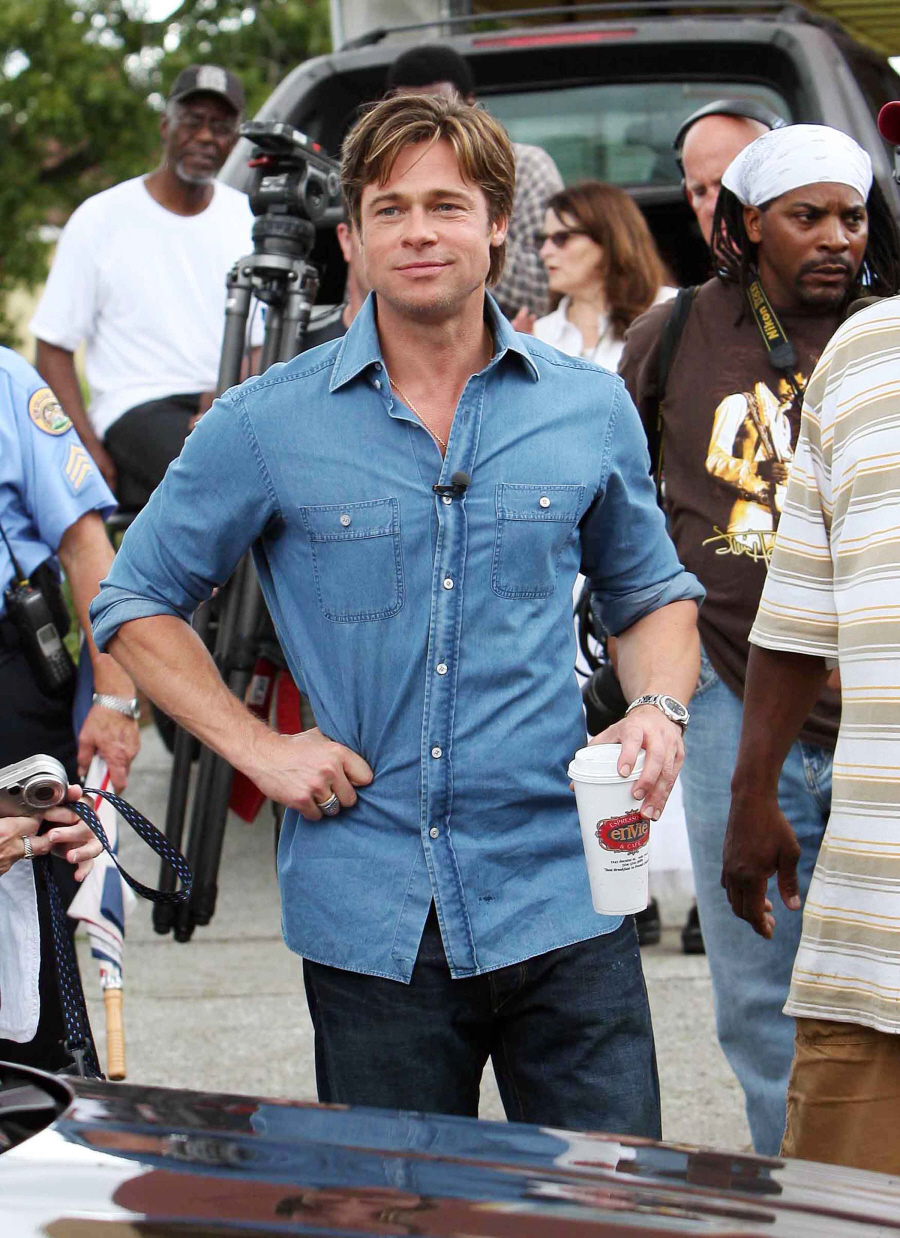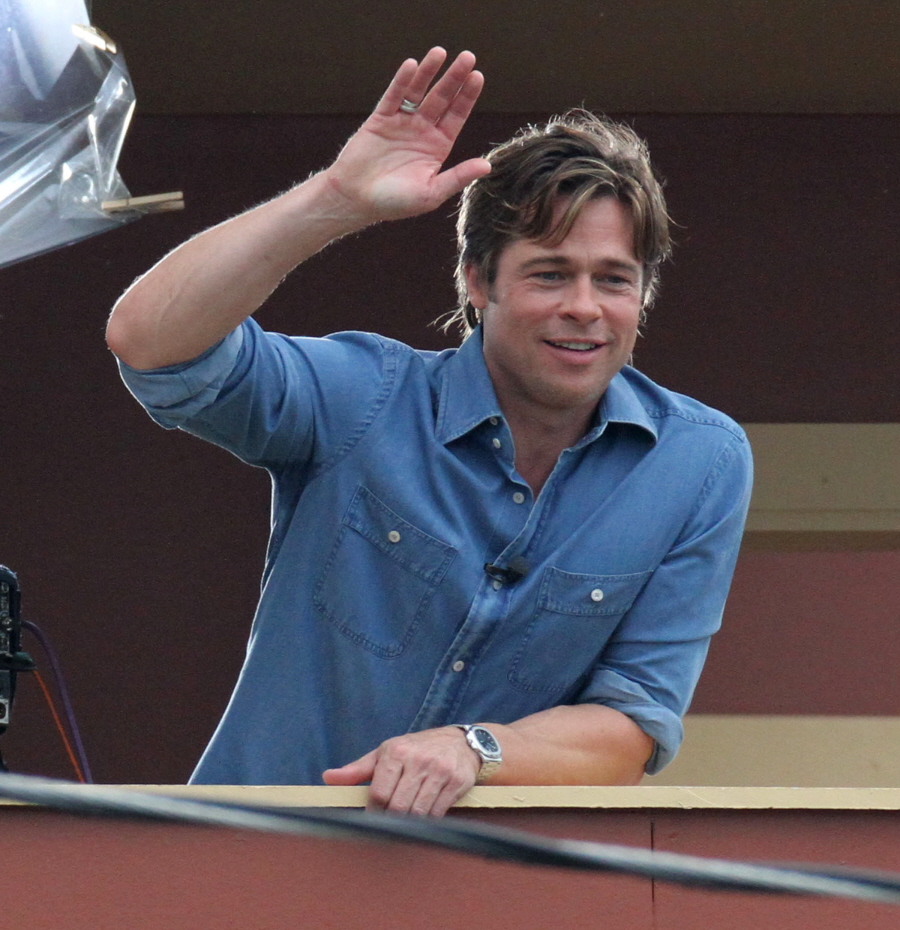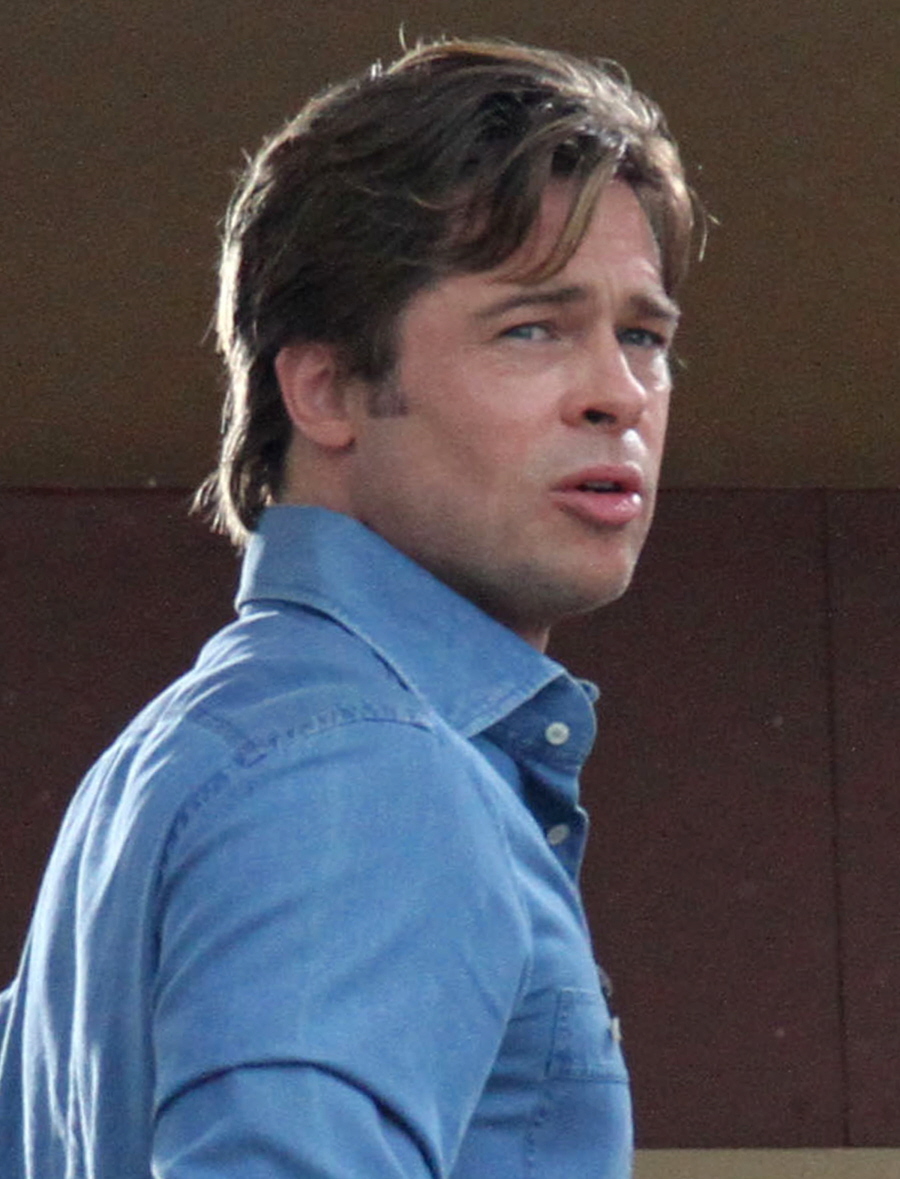 Angelina and Brad in New Orleans on August 27, 2010 courtesy of Fame.