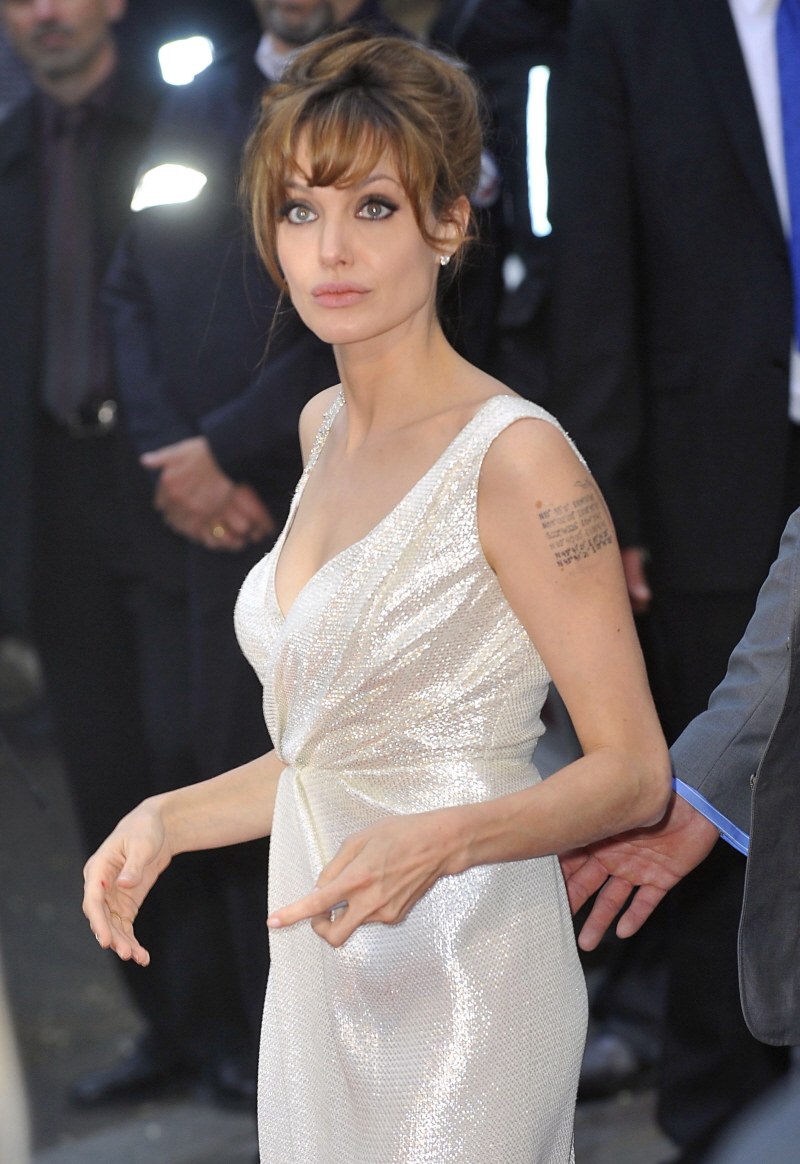 This story has the stench of bullcrap, but let's play along. British sites began pushing these alleged quotes from Angelina Jolie a few days ago, and they're making my eye twitch. Angelina "recently told reporters" that she used to be a vegan…? When, exactly? Way back in the 1990s when she was still doing drugs? That's not really being a vegan, Angelina, that's having an drug-related eating disorder. Of course she wasn't eating meat or dairy – she wasn't eating ANYTHING. Anyway, the quotes are all about how she used to be vegan and now she loves some meat:
Angelina Jolie, who recently came under fire for looking scary-skinny at the Berlin premiere of Salt, says her diet and beauty secret is red meat.

"I joke that a big, juicy steak is my beauty secret," Jolie, 35, recently told reporters. "But seriously, I love red meat. I was a vegan for a long time, and it nearly killed me. I found I was not getting enough nutrition."

Meanwhile, partner Brad Pitt is allegedly unhappy with Angelina's meat addiction, and prefers their children eat a vegetarian diet.

"Brad hates seeing the children eating meat and he's annoyed with how much red meat Angelina has," a source told a British tabloid in 2009.

Ironically, Angelina followed a high-carb, low-protein diet and ate 5-6 small meals every day while training for Salt, for which she did many of her own stunts.

A sequel is reportedly in the works, for which Jolie is again expected to train three hours a day learning the martial arts Muay Thai and Krav Maga.

"I love doing action," Jolie gushes. "I love to punch things, jump off things and shoot, so I'm lucky I got the job."

To date, Salt has grossed $217.6 million since its July 23 U.S. release. Meanwhile, the Oscar winner is set to direct, producer and write a love story set during the Bosnian War.

"The film focuses on a Serbian man and a Bosnian woman who meet on the eve of the war and the effect the war has on their relationship," says a rep.

Jolie wrote the screenplay for the movie, which will star local actors of various ethnicities from the region of the former Yugoslavia.
[From The Improper]
The whole "Brad is a vegetarian" angle was already dismissed last year when that particular story came out – Brad has at times cut meat out of his diet, but he and Angelina are both very happily meat-eaters at this time. I love a good steak too (in moderation!), so I have nothing to say about this story other than I seriously doubt Angelina was ever a vegan.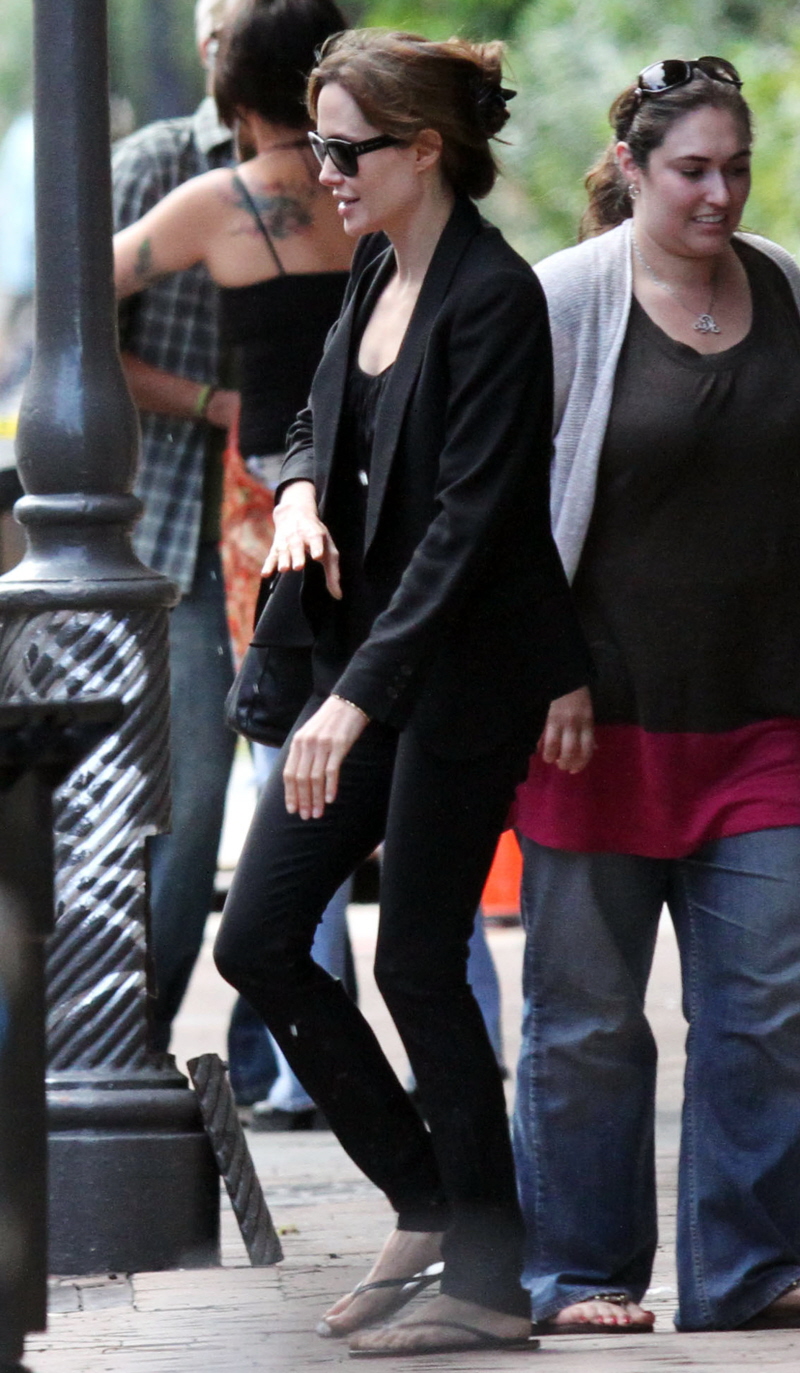 Angelina Jolie on August 17, 2010 and August 27, 2010. Credit: Fame.