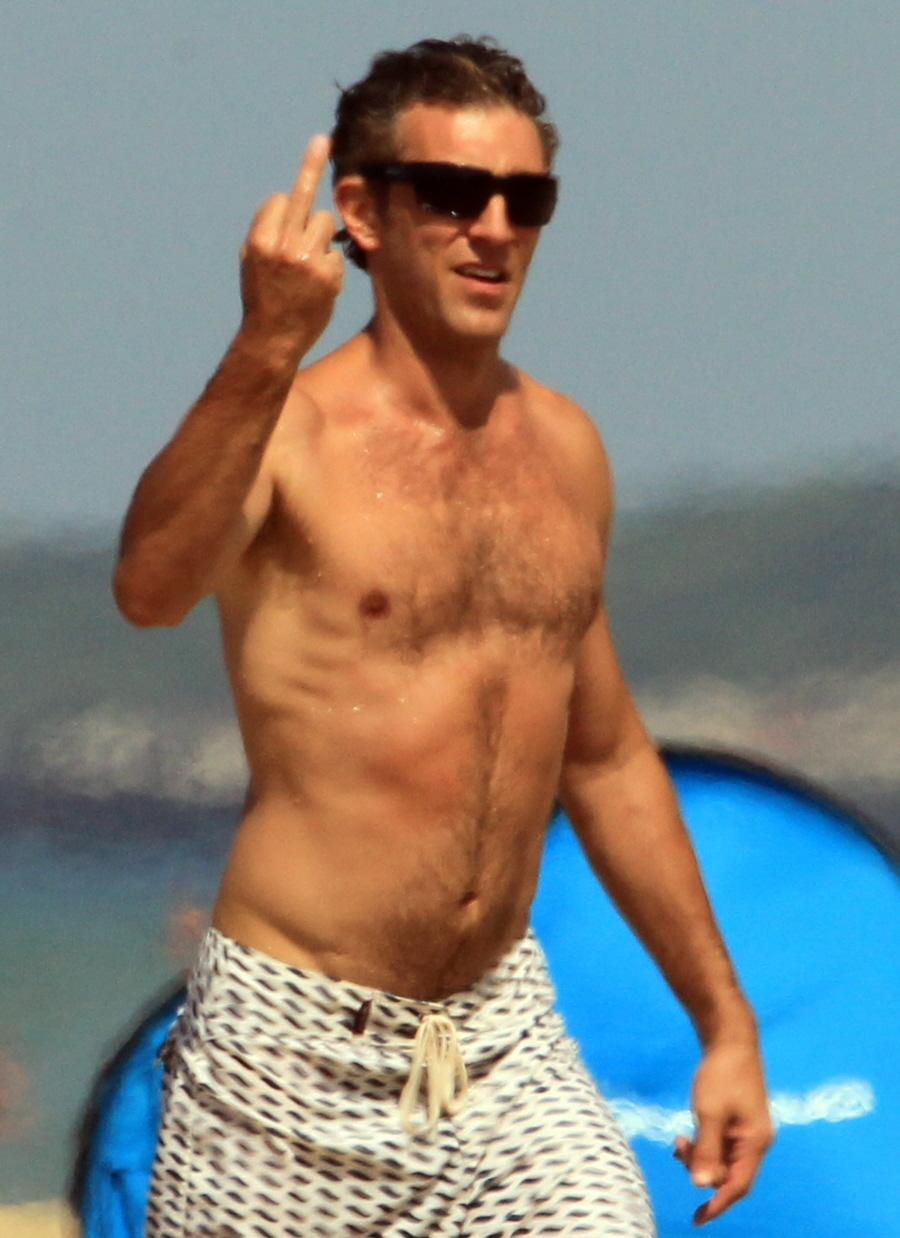 You'll have to excuse me, I'm over here having my own private little Hot Guy Tuesday, starring my lover Vincent Cassel. Yes, I have to share him with his gorgeous wife Monica Bellucci, but sometimes she joins us in our loud, passionate, kinky lovemaking, and that's alright with me. Because Vincent is so good, I don't mind sharing him. Look at this motherf-cker! So damn hot.
Vincent is on vacation in Italy. Monica must be around somewhere, but there aren't any photos of her (not that I'm really looking). I could seriously look at photos of Vincent on his surf (boogie?) board all day. And for those HATERS out there who are going to criticize his body – this man is amazing, bitches. He moves like a gymnast, an acrobat, a circus performer. He's one of those men who is insanely comfortable in his own skin and he knows how to move, and his moves are beautiful. And you just knows he likes some kinky, crazy positions you've never tried. F-CK. So, yeah, he's not some buffed, tucked and sucked beefcake. But I prefer a dude like this, any day of the week.
By the way, in addition to his supporting part in the upcoming Black Swan (with Natalie Portman), Vincent has a lead role in Mesrine, playing the famed French criminal. It's already come out in France, but I think it's set for a limited American release next week. This movie looks so, SO good.
Sigh… back to Vincent shirtless: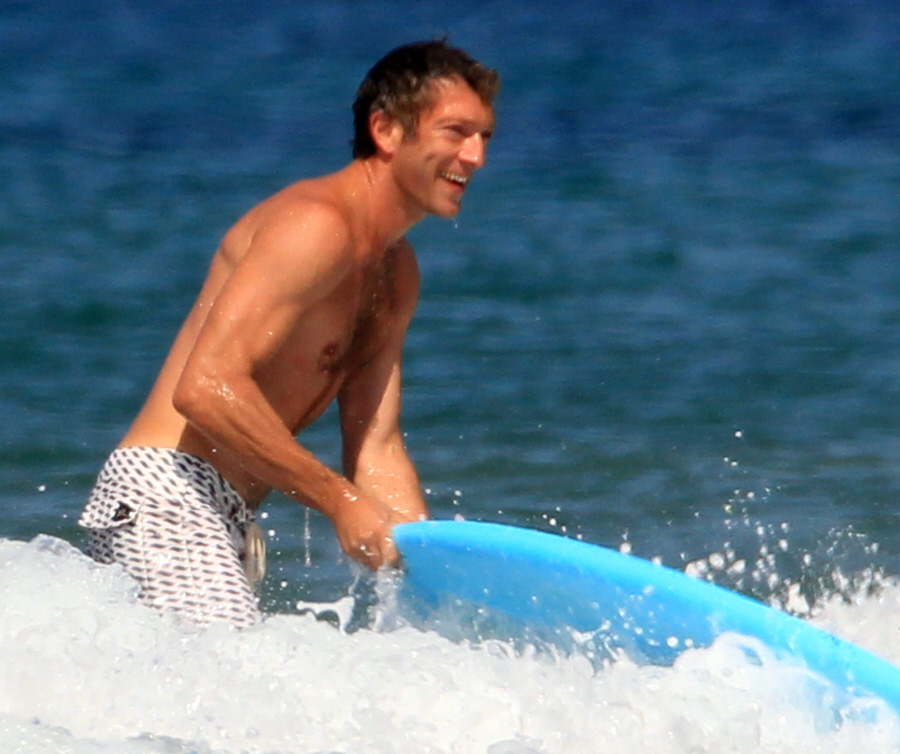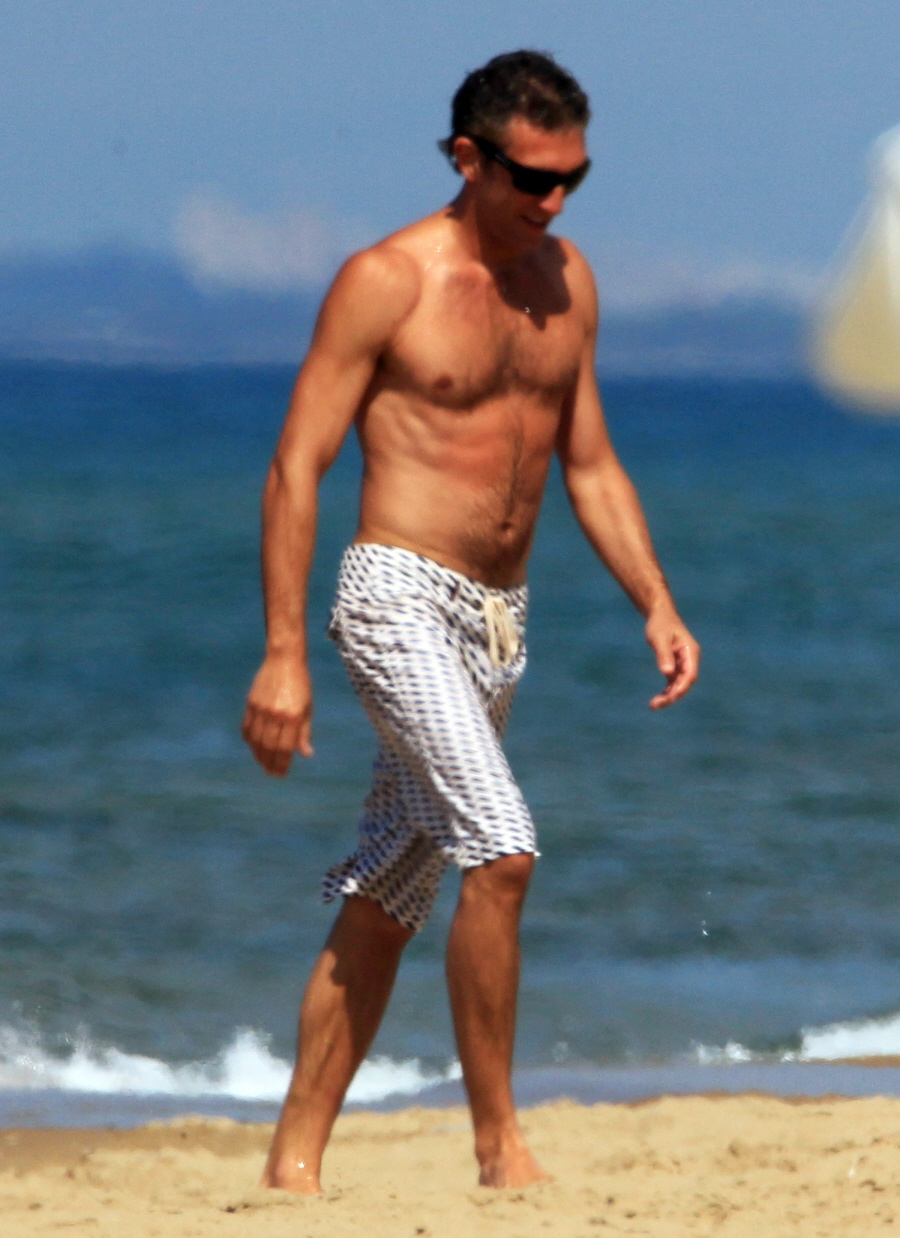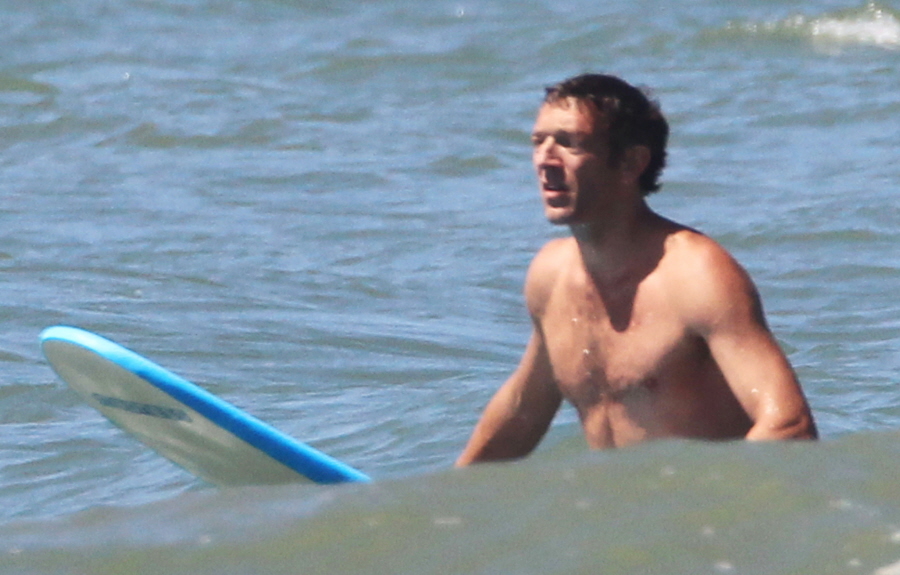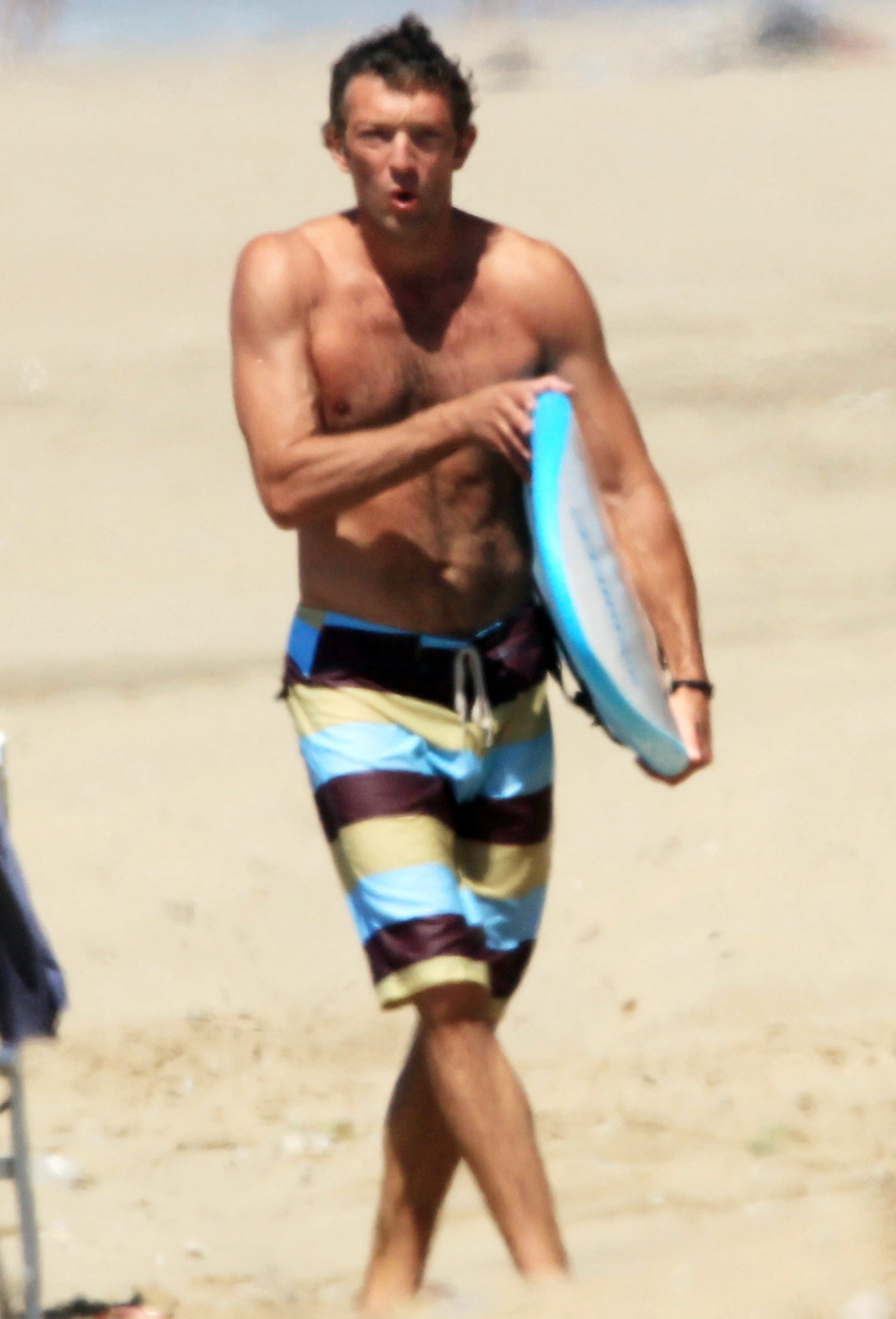 Vincent in Italy on August 30, 2010. Credit: Fame.