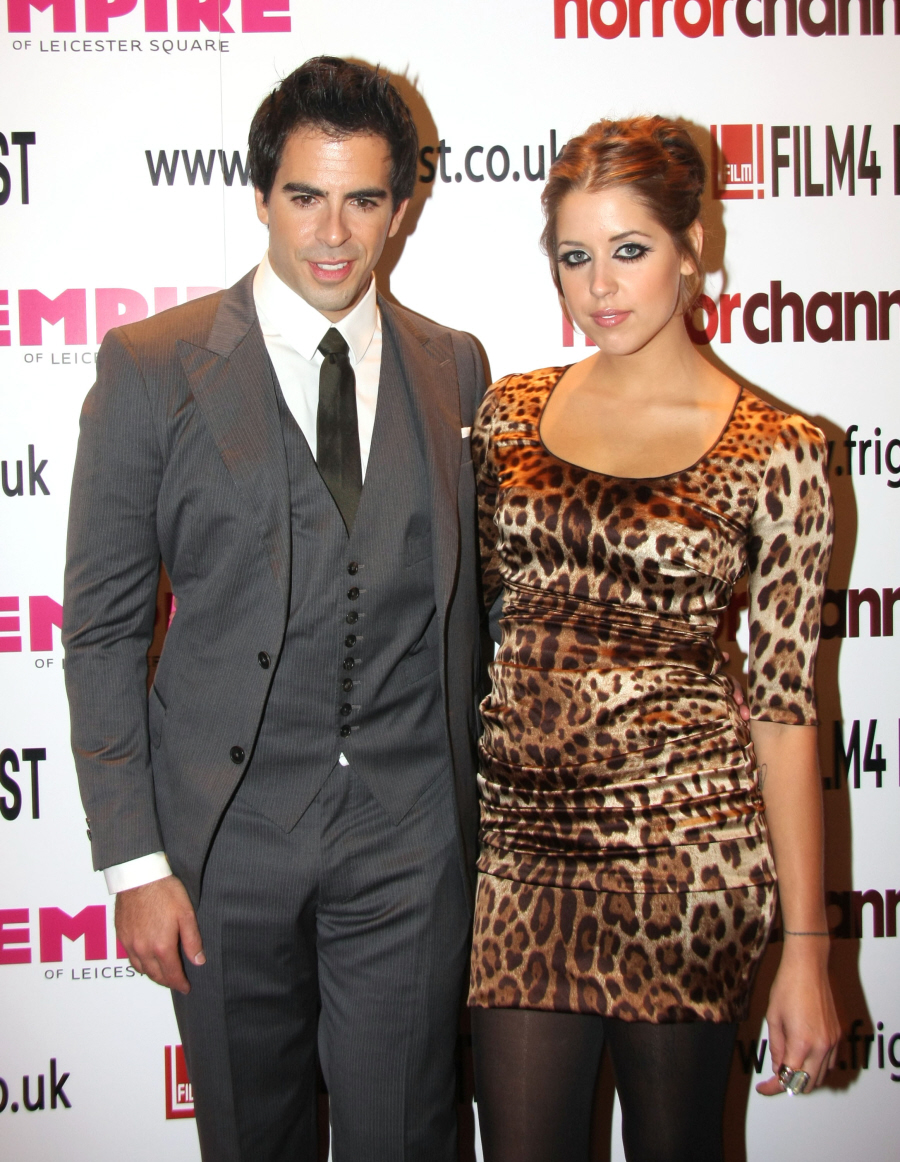 You know what? Even though I didn't think Peaches Geldof and Eli Roth would last for two seconds, much less six months, I do understand why they work as a couple: Peaches has pretty much remade herself into a Hollywood girl and professional girlfriend, and she's given over her life to be with Eli. Now, her life wasn't all that awesome before – lots of Heroin, Xenu, lemons and strange hookups with dudes who would eventually tell their story on Reddit. So, this new Peaches is actually a step up. She seems together, personally and professionally. She's lost some weight, her hair and style has improved, she got new teeth and a Mystic tan. All in all, she actually seems like a pretty good girlfriend – she travels with Eli a lot, she supports his career and he supports her career as "an accomplished journalist." Ha. Of course, I still have questions about why they are with each other in the first place, but I guess I'll never get an answer:
It was widely predicted that Peaches Geldof's relationship with Eli Roth wouldn't last. After all, she's a party girl nearly half his age, best known for her famous parents, while he's a prolific film director, who all but invented the genre dubbed torture porn. But it seems that the seemingly mismatched couple couldn't be happier, putting on a show of togetherness as they celebrated their six month anniversary last night.

Roth, 38, kept a possessive arm around the back of his girlfriend as they arrived for the London opening of his new movie, The Last Exorcism. Peaches looked a picture of old school glamour with her smoky black eye make-up and clinging leopard print dress, accentuating her curves. The 21-year-old kept close to her lover, only breaking off to pose seductively for the cameras.

She had earlier tweeted: 'Its Eli Roth and my six month anniversary tonight, and the night of The Last Exorcism London premiere – a lovely evening indeed.'

And she seemed equally delighted with her fashion choice, tweeting: 'I'm in love with black velvet Dolce & Gabbana court shoes I'm wearing tonight.'

Roth appears equally besotted, describing Peaches as an 'accomplished journalist'.

The couple set tongues wagging about their romance when they were photographed together at Vanity Fair's prestigious post-Oscars party earlier this year. Just days later they were photographed kissing and hugging, enjoying a string of dates in Los Angeles. The pair have rarely been apart since.
[From The Daily Mail]
Do you see this going any further? I kind of do. I think they're going to get married, honestly. I think Peaches wants it, and I think Eli will eventually propose – but probably only if Peaches converts, which she might. I think Peaches was the one to push the engagement rumor back in July, as a way to spurn Eli on, to give him the idea. I know, I'm giving her a lot of credit for being clever. But don't you see it?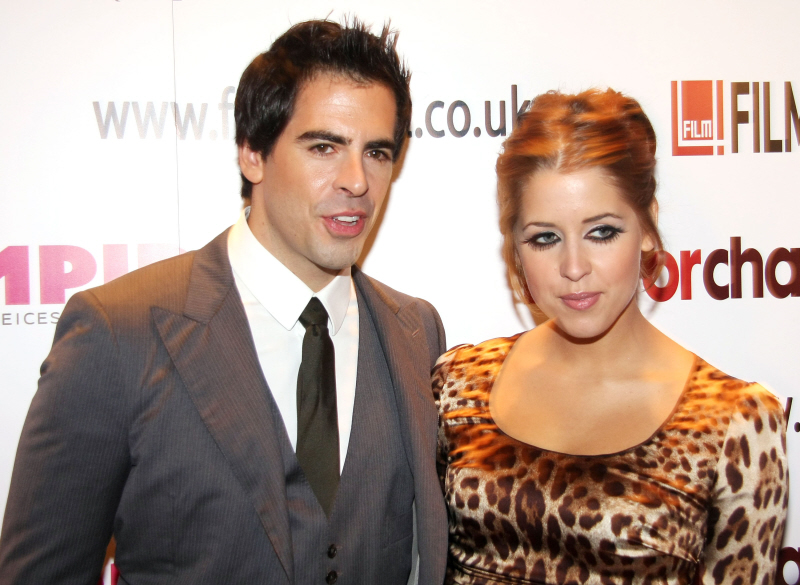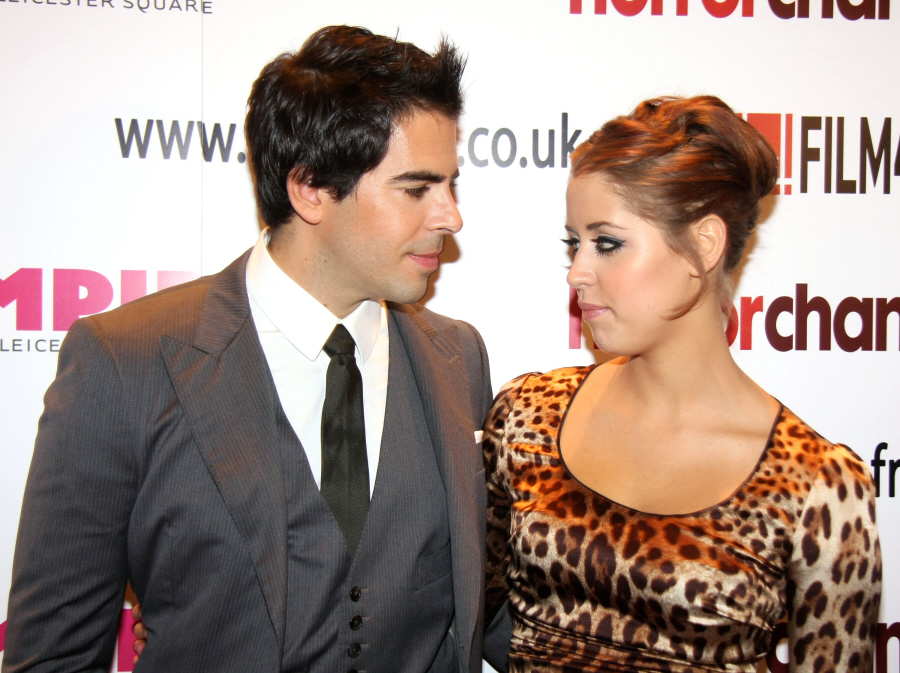 Peaches and Eli in London to promote The Last Exorcism on August 30, 2010. Credit: WENN.