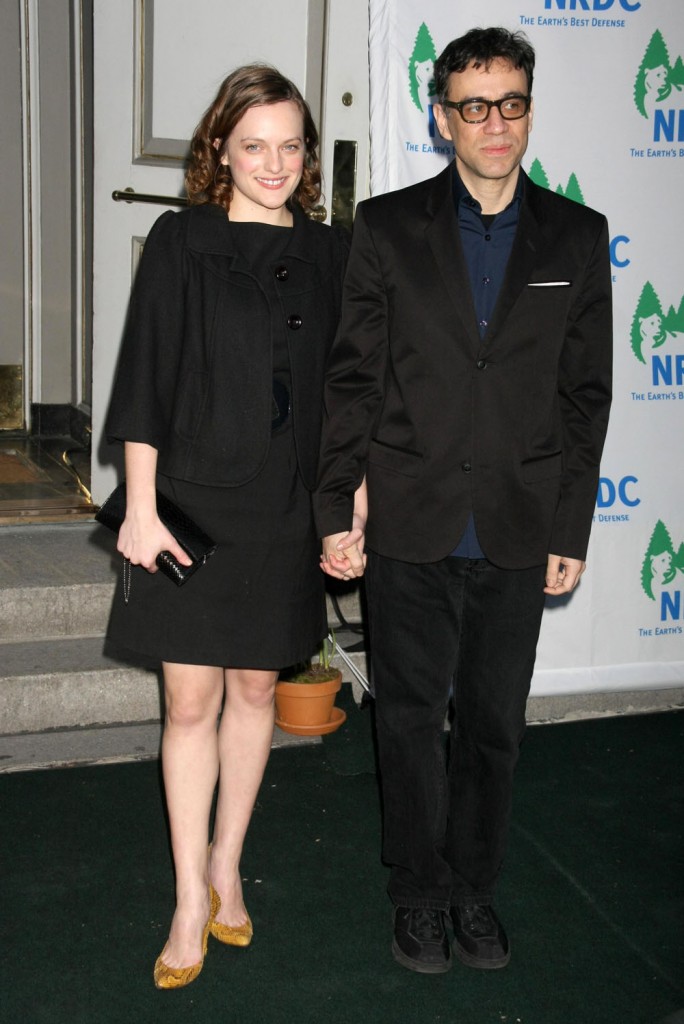 A few weeks ago, Fred Armisen and Elizabeth Moss announced their split after less than 10 months together – they allegedly split this past spring, so that means they probably enjoyed a full six months of marriage before calling it quits. When I first heard about the breakup, my first thoughts ran to the Xenu Theory: that Elizabeth's Scientology beliefs might have ruined her marriage. Then, not even a week later, Life & Style broke the story that Armisen was "dating" his SNL costar, 23-year-old Abby Elliott. Most people assumed that Abby was little more than Fred's jump-off, and felt sympathy for Elizabeth. Now Us Weekly is returning to the theory that their split had more to do with Xenu than anything else:
No joke: the short-lived union between Fred Armisen, 43, and Elizabeth Moss, 28 – who wed in October 2009 – was doomed from the start.

"They had issues," says one source. Chief among them: Moss's ties with the Church of Scientology.

"Her religion was as important to her as their marriade, if not more," says another pal. "He could not get with it."

Enter the bubbly Abby Ellitt, 23, his SNL castmate.

"Fred sought comfort in her after the split," says a source.

And another source insists Moss is not looking back: "She is fine with Fred dating. They're both moving on."
[From Us Weekly, print edition]
Moss does seem to be doing okay – she was everywhere this past weekend, at Emmy parties and on the red carpet and everything. She looked very good – not stunning, but she's definitely lost some weight and her hair is getting better, sort of. She still has style problems, but they're getting better. Now I want her to find some nice guy who will be down with Xenu, if that's not too crazy. I like her, despite the Scientology.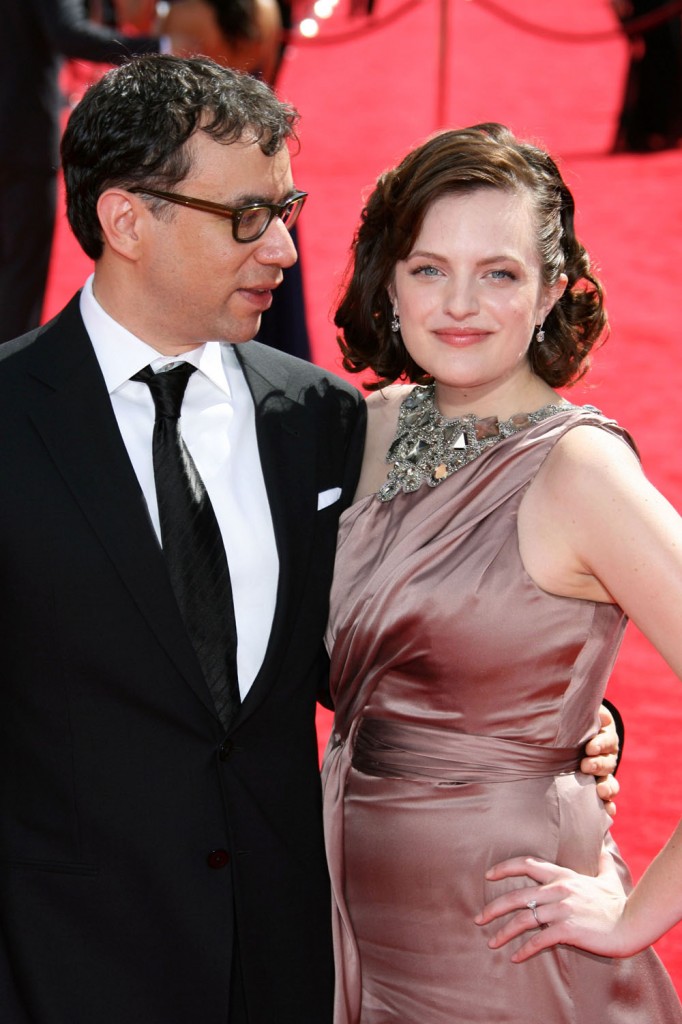 photo credit: WENN.com and FameFlynet