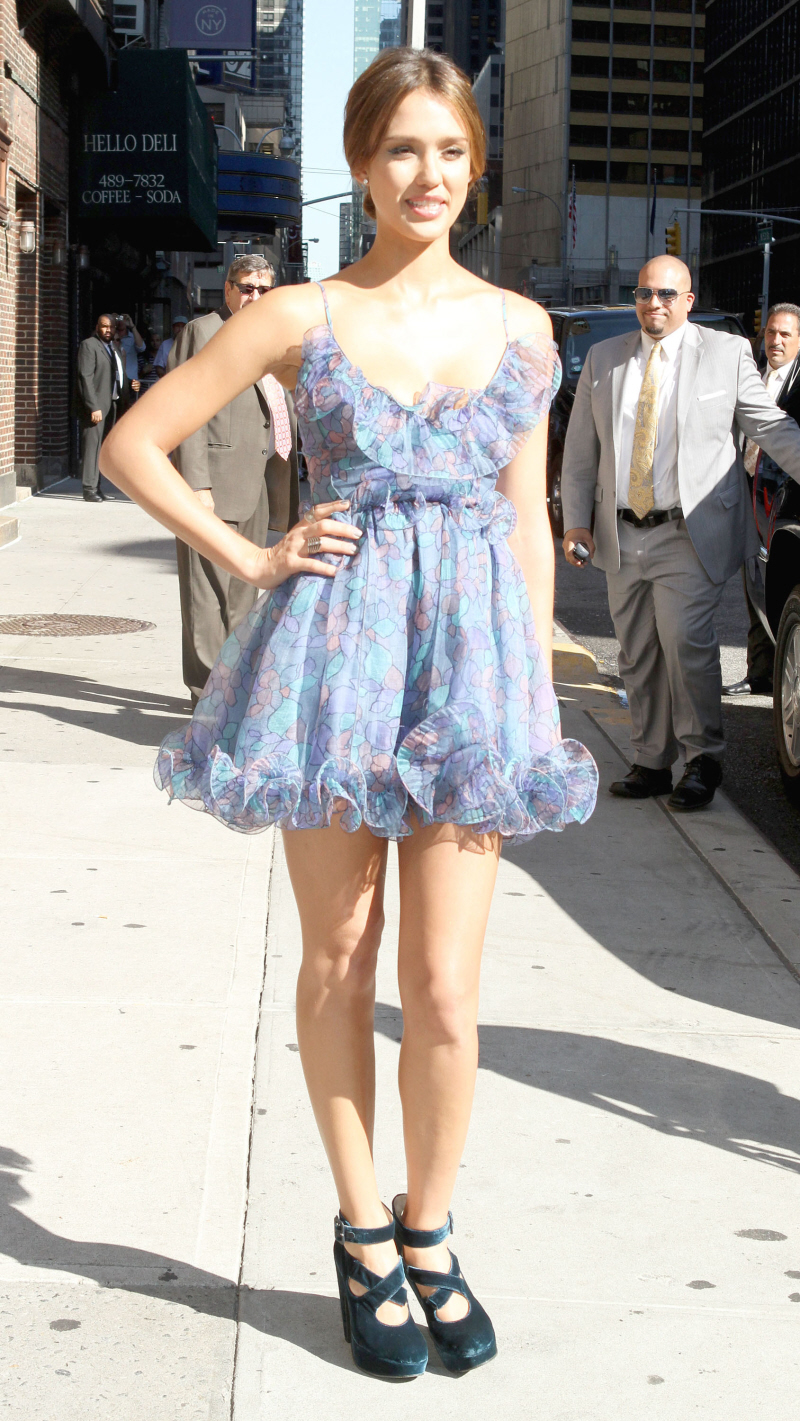 When I first saw Jessica Alba is this blue dress, the photo was cropped at her waist, and I was all "Alba wins, this is gorgeous." Alas, the bottom half. I could maybe get passionate about the blue velvet shoes, which are rather spectacular, but the shirt of the dress is just killing this look for me. If it had just been a simple, straight hem, Alba would have won. But now she just looks like a little kid standing in a funhouse mirror, wearing some fancy little-girl frock her mom bought her. With velvet heels.
Anyway, those photos are from her appearance last night on The Late Show with David Letterman. This morning she's in Venice for the film festival, and this is how she dressed for her first photocall: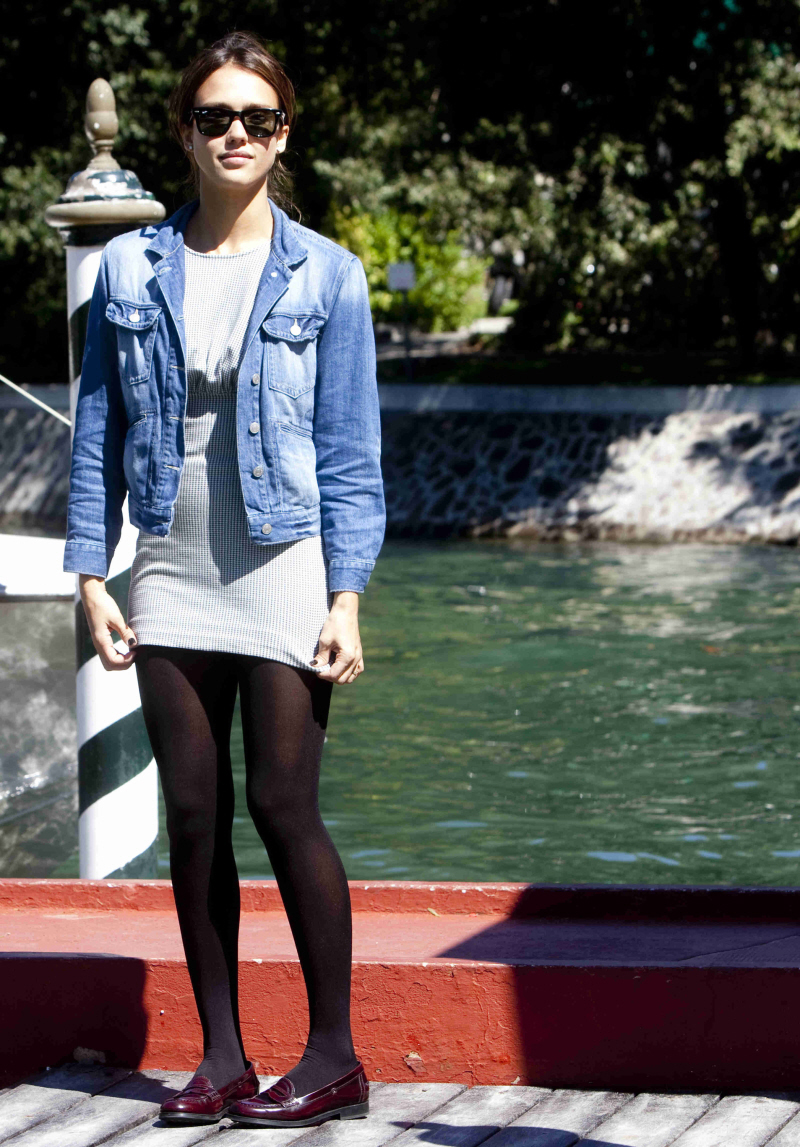 Once again with the little-kid styling, right? What's her deal?
Also, I just wanted to show these new photos of Salma Hayek – I was going to put them in their own post, but this kind of goes along with the theme of beautiful women not knowing how to dress. What is with this f-cking leather boob cincher? Let your girls breathe, Salma! And even beyond that, this outfit is a mess: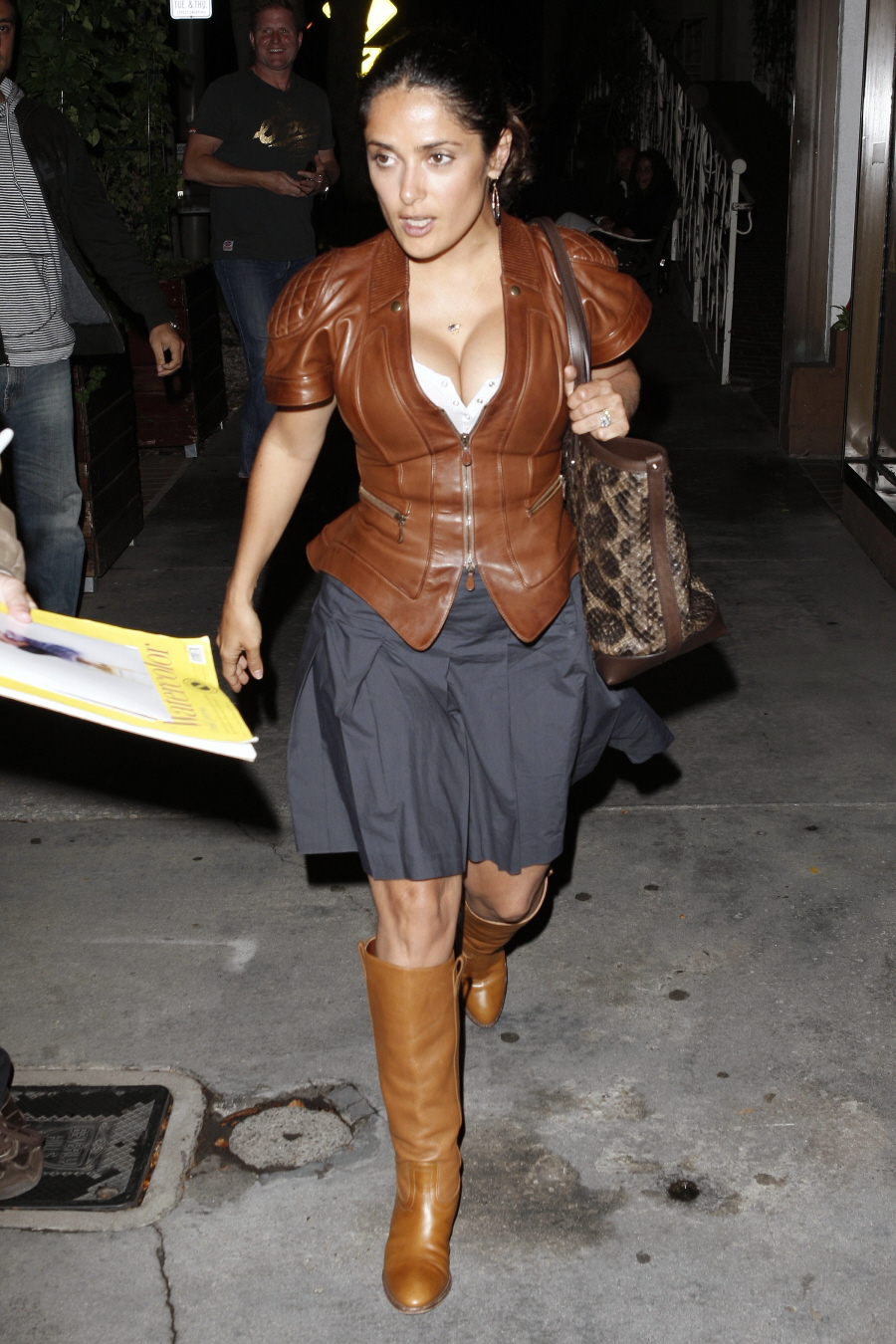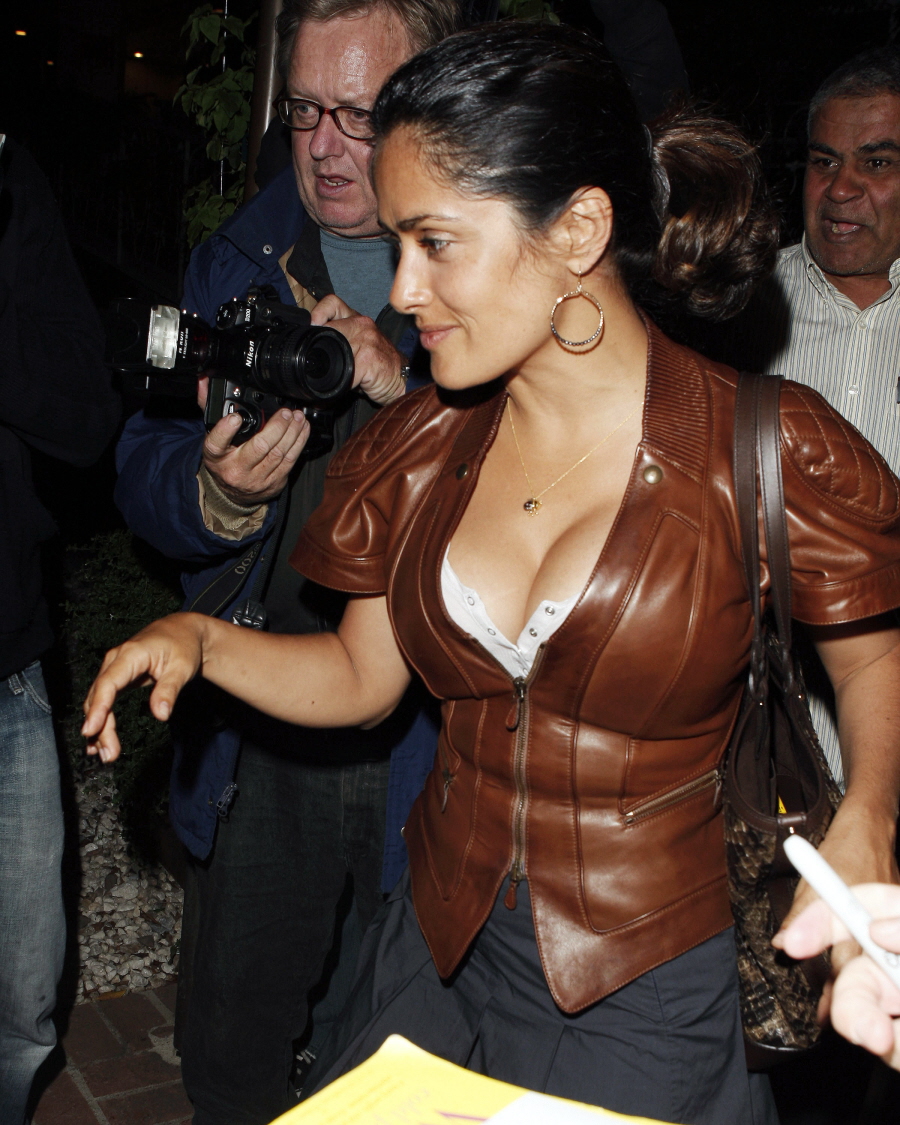 Alba in NYC on August 30, 2010, and in Venice on August 31, 2010. Credit: WENN. Salma in LA, credit: Fame.