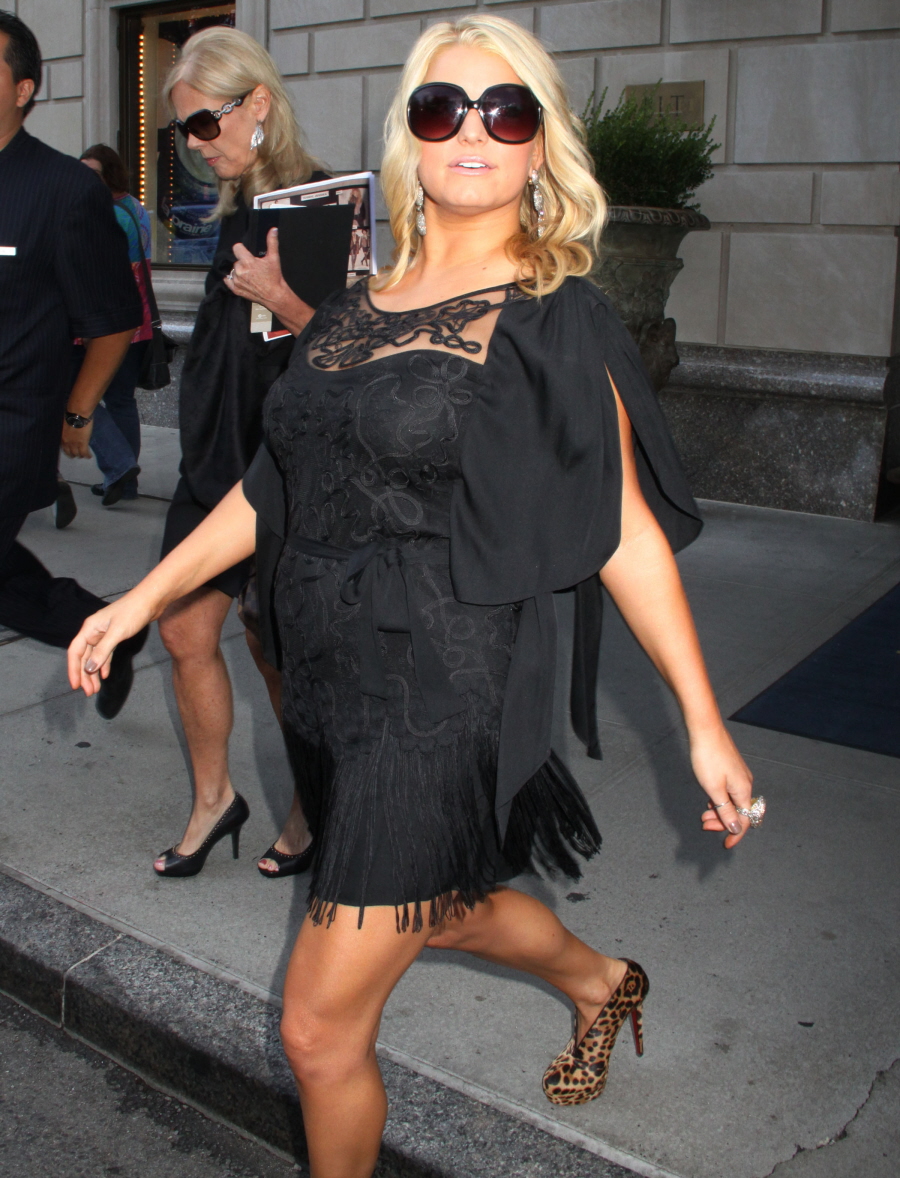 Or is it just a horrible photo? Or is it all of the above, horrible photos of a pretty pregnant girl, wearing a bad dress? I just can't with Jessica these days. My problem is not that she's slightly heavier than she was a year ago – my problem is that she is still wearing the same clothes that she wore when she was thinner. You know, the same looks. They didn't even look that hot on her when she was thinner – and now she just wanders around in a donut haze, looking frumpy and uncomfortable. And pregnant, in these photos.
Now, if she is pregnant, good for her, I suppose. I guess the potential baby-daddy would be Eric Johnson, the dude without a job, the grad-school dropout. Hollywood Life claimed last week that Jess was looking knocked up… but that doesn't mean anything. She just gains weight in her midsection. God… I'm really hoping she's not pregnant.
Anyway, Jessica was in NYC over the past few days – she was hostessing a preview of her Spring 2011 collection, which should sell very well, fashion experts say. Fame Pictures notes, "Jessica hosted a fashion presentation Tuesday night that featured real women and their curves in her preview for the Spring 2011 Jessica Simpson Collection "Show Me Your Blues" Jeanswear. Jessica will be a busy lady for the next week with Fashion week coming into New York." That's nice that she got "real women" not models to show her clothing. Good for her.
One last thing – a few days ago, a reader sent in a tip about Jessica and her best friend forever, hair guru Ken Paves. According to the tip, there is a rumor floating around that Ken and Jessica are on the outs as BFFs. Now, Ken and Jessica haven't been stuck up each other's asses for a few months, ever since Jess started hooking up with this Eric Johnson dude. Ken and Jessica haven't been photographed together in months, so there is some evidence to back it up. One theory: Ken doesn't care for Eric. Second theory: Ken is pissed because he thinks The Price of Beauty might have ruined his reputation. Third theory: Ken and Jess are both drama queens, and they're just in the middle of tiff. Fourth theory: nothing is wrong. Who knows?
And for the love of God, look at the shoes!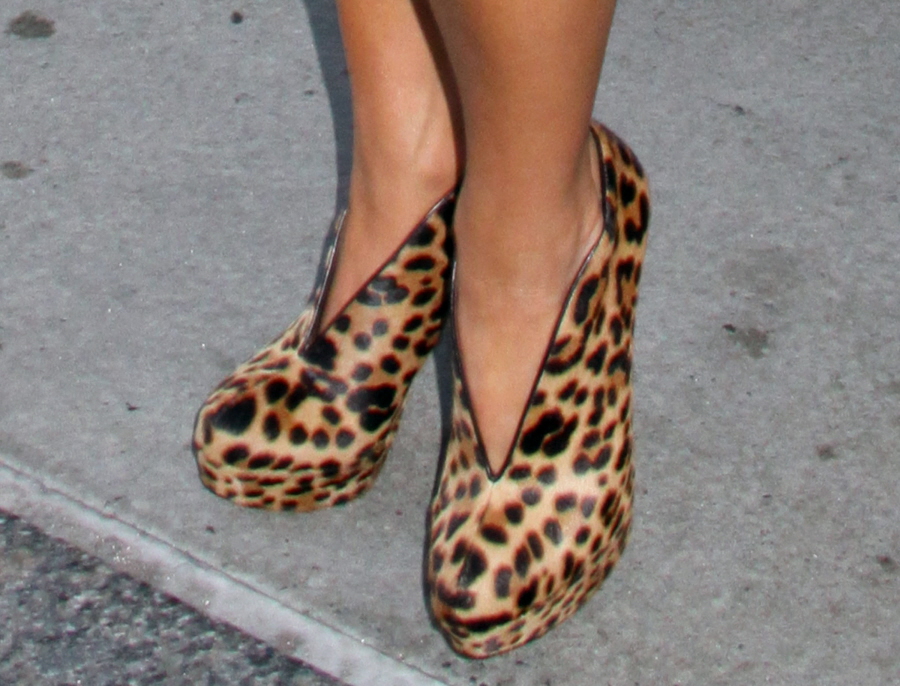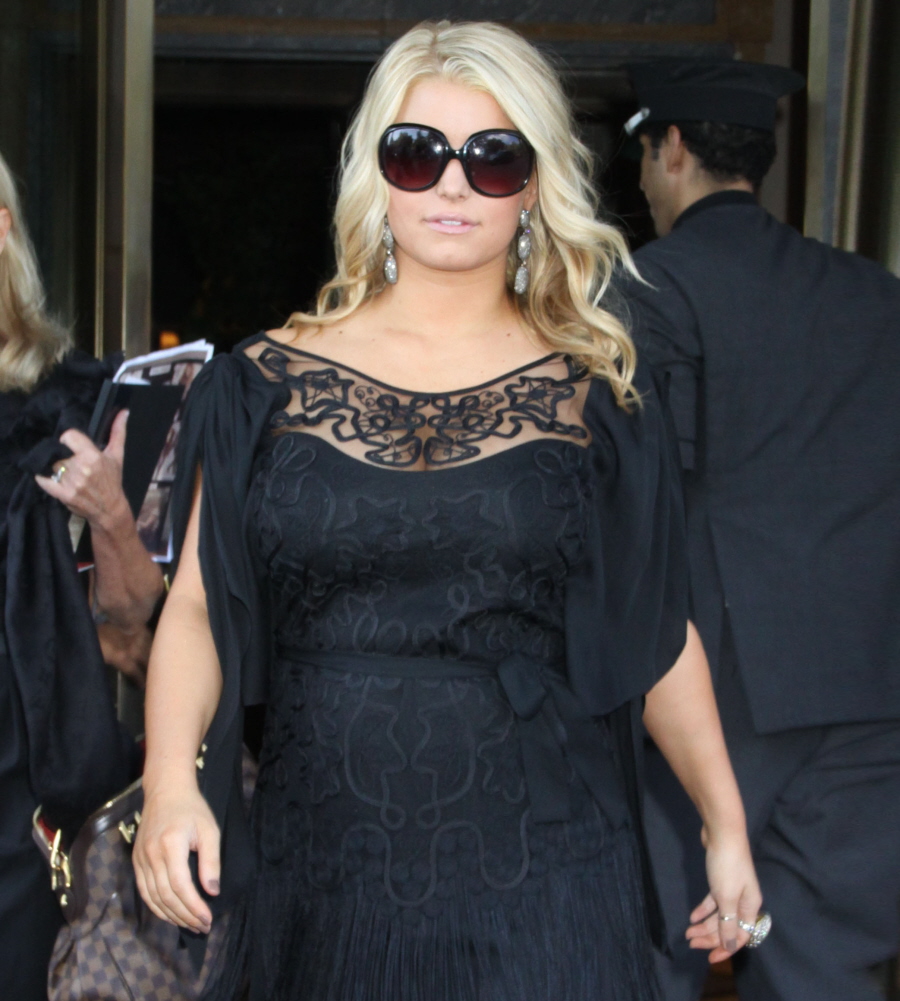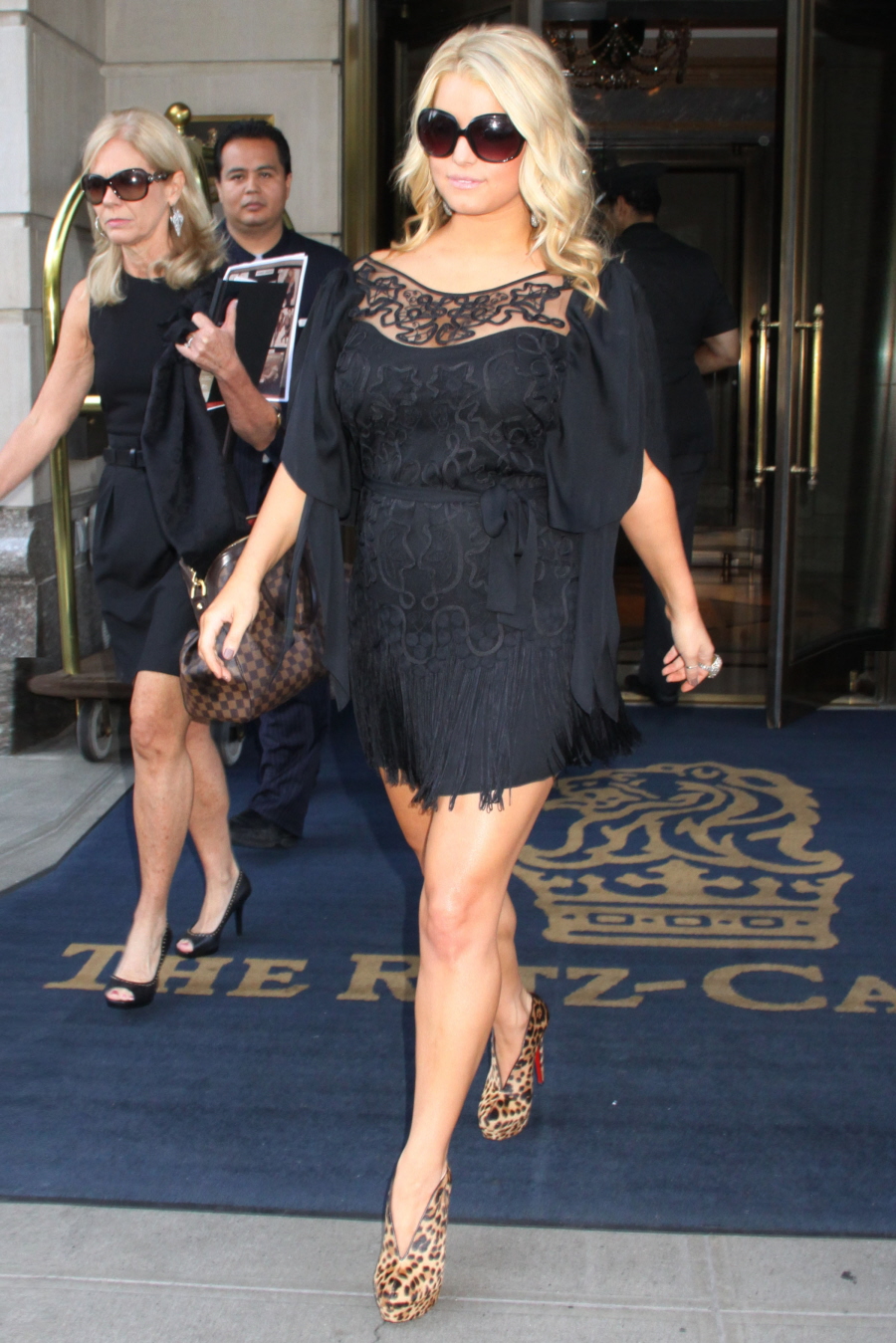 Jessica on Sept. 8, 2010. Credit: Fame.