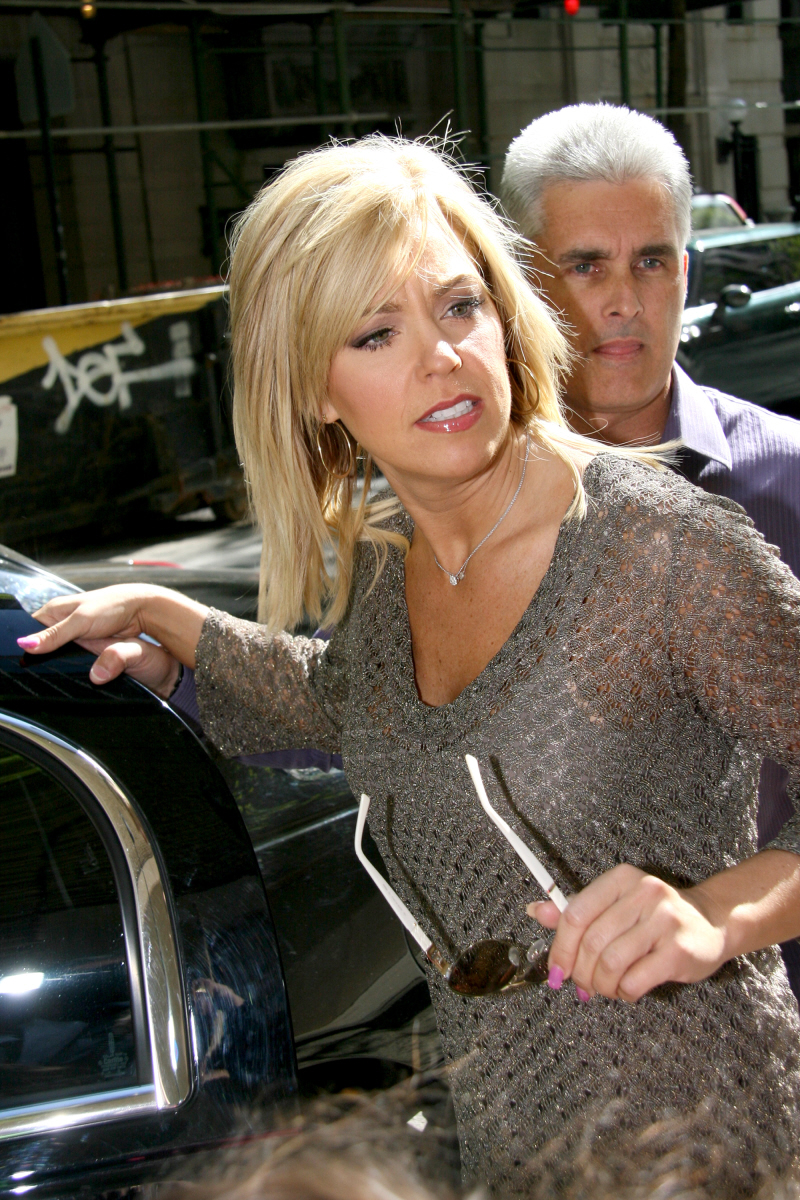 Kate Gosselin is currently in Cabo San Lucas, and not with her kids. No one seems to have any photos of the kids, and aren't they in school? Isn't this, like, their second week of school? Buh-bye, babies, Mama needs to go to Cabo for a week. Someone will pack your lunches, whatever, I need a Mojito. Anyway, you know who is definitely on the vacation? Her "bodyguard" Steve Neild. And he's not wearing his wedding ring! See photos of the ringless Steve here, at The Superficial. Looks like all of that speculation about the two of them boning is right on the money. Oooh, Us Weekly got a confirmation that Kate and Steve are on an "official business" vacation together:
Kate Gosselin showed off her bikini body Monday during a trip to Cabo San Lucas, Mexico. Joining her at the popular vacation spot: Bodyguard Steve Neild.

Sans her eight children, the 35-year-old reality mom was spotted taking a stroll with him over the weekend.

Asked why they were traveling to a resort together, a TLC rep told UsMagazine.com Monday afternoon, "Kate is traveling on official business."

The two have been tighter than ever lately. He accompanied her to the Emmys last month.
At one after-party, a witness told Us Weekly she "mingled with guests, but spent most of her time with Steve."
[From Us Weekly]
More like "bidness".
CB also wanted me to mention that Kate has been showing off her "boulder tits" in Mexico. Kate has been wearing lots of bikinis – the better to entice Monsieur Neild – and her boobs look especially fake. Radar has photos here.
One more thing – here are some photos of Kate on September 11th, looking like a reject from Jersey Shore. THAT HAIR. That face too – she looks like Rachel Zoe, doesn't she? And that's not good – for either of them.
Header: Kate and Steve in NYC on April 23, 2010. Credit: WENN.