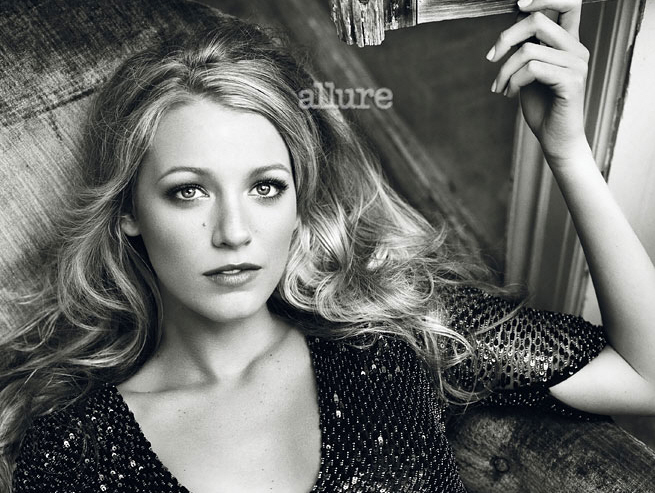 Blake Lively has a movie to promote! Let's watch her get her boobs and legs out. Nevermind that it's a small(er) part in The Town, and nevermind that that the actual female lead of the film, Rebecca Hall, hasn't gotten any magazine covers. F-ck that, Blake. No, our Blake is going to rock Allure Magazine like it's Vogue. I'm totally surprised she didn't name-drop Anna Wintour in her Allure interview, but these are just excerpts, so she may have. But guess what she does talk about? Babies! And cooking! And her "relationship" with Penn Badgley. She's not going to make the same mistakes that Megan Fox made, at all, although Blake and Megan seem about on par as far as talent goes. But Blake has more to offer us than just being a hot girl whose gravity-defying breasts fascinate men. No, Blake is a fashion girl, AND she talks about babies. Well done.
Blake Lively may play a drama queen on Gossip Girl, but in real life she is more like a domestic diva. Unlike her character Serena Van der Woodsen, Lively had a solid, tight-knit family upbringing and, as the youngest of five children, wants to create that big family for herself someday.

"I want babies. Lots of babies. Of course!" Lively, 23, tells the October issue of Allure. If she is planning to have kids with her beau and costar Penn Badgley, Lively is keeping mum.

"I don't comment on my relationships, so you can skip that one!," she says. "My anonymity is something I treasure. Wanting to be an actor and wanting to be famous are different."

The actress, who is busy promoting the film, The Town, opening this weekend, is already thinking about life beyond acting and even has another career in mind – a restaurateur. "I want to have a brunch place, a bakery, and a Southern restaurant because my family's from Georgia," Lively says, "and then I want a place that is all-over-the-world cuisine."

She is well on her way. An avid baker, Lively takes cooking classes when she travels to experience different cultural cuisines and has even stored away many family recipes. But when asked to share, Lively responds playfully, "They're for my restaurants."
[From People]
I go back and forth on Blake's relationship with Penn. They're always together, and they actually do seem pretty tight, just judging from their photos. BUT – they always look bored and boring. Plus, no one is really invested in that relationship, are they? Like, fans of Gossip Girl? Isn't everyone just kind of "meh" on them? Also – Blake strikes me as the kind of girl who will f-ck up, you know? She's going to drop Penn for someone better as soon as that dude comes along.
Also: "My anonymity is something I treasure." Yes, that's why she goes to the opening of an envelope and every single fashion show and gets her legs and her tits out for every camera. Because she loves anonymity.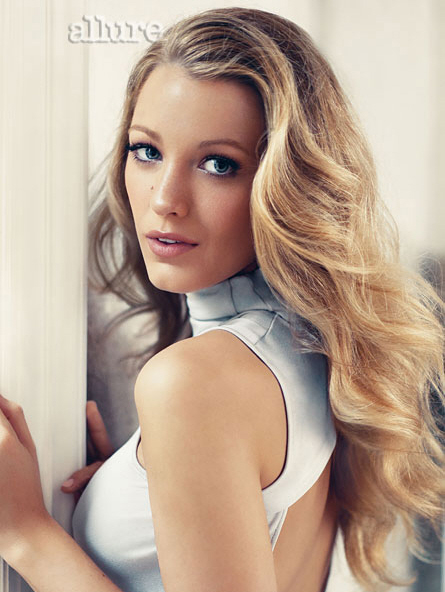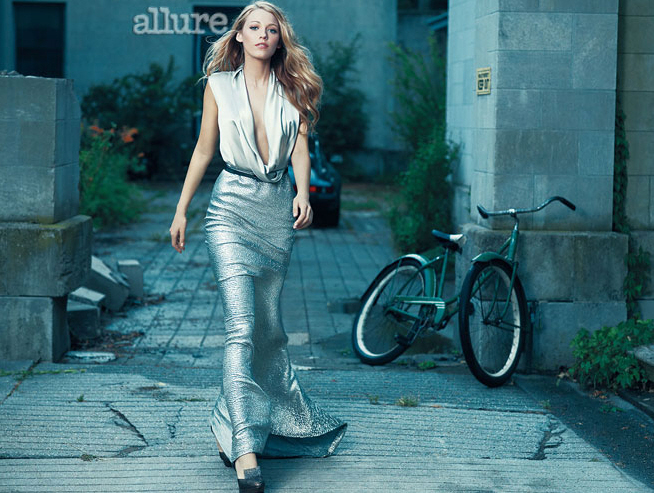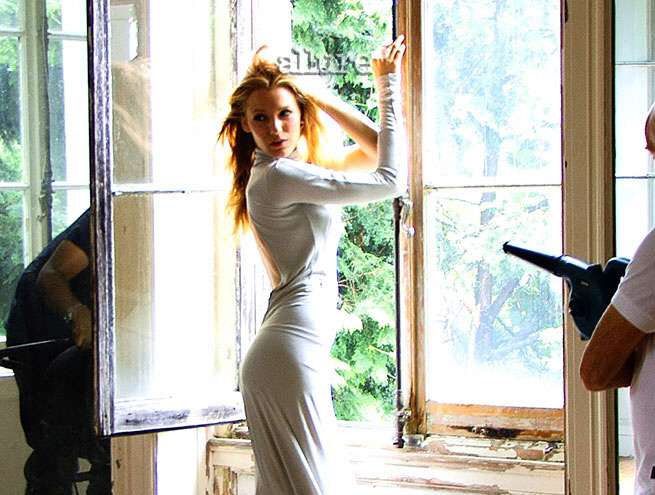 Allure photos courtesy of Allure online.